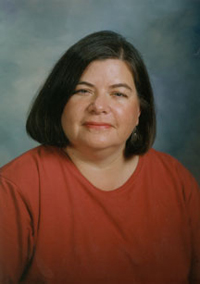 Contact Information:
Anita Fields
1516 W 12th Ave
Stillwater, OK 74074

Email:
Website:
Discipline:
Visual Arts: Clay
Participants:
Early Childhood, Childhood, Adolescents and Adults
Settings:
Elementary and middle schools, art centers
Availability:
Northeast and Central Oklahoma, and OKC metro; year-round
Bio:
Anita Fields is a well-known clay artist with a Bachelor of Fine Arts from Oklahoma State University and additional training at the Institute of American Indian Arts in Sante Fe, New Mexico. Her residencies provide a safe learning environment that nurtures self-discovery and the creative process. Students will learn hand building and pinch techniques, and shape clay forms based on individual ideas and creative expression. Stories and poetry are read to create a strong visual language, which students translate into their own works of art.
Learning Goals:

Understand where clay comes from
Understand how clay has been used throughout the history of man
Learn the techniques of coiling, pinching and forming clay
Learn what inspiration is and how to translate it into clay
Help participants feel comfortable while creating with clay