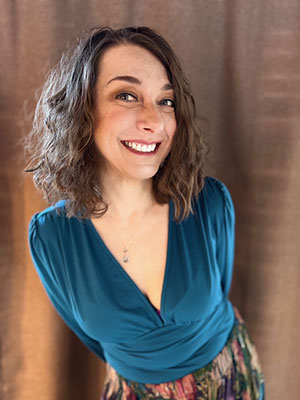 Contact Information:
Phone:
(405) 464-3680

Email:
heatherburnspersonal@gmail.com
Website:
https://heatherburnsperson.wixsite.com/azuquitacubana
Discipline:
Dance: Afro-Cuban
Participants:
Early Childhood, Elementary, Middle School, Hight School, Adults, Educators, Older Adults, Youth with Disabilities, Adults with Disabilities, At-risk Youth
Languages: English and Spanish
Settings:
Schools: Pre-k, Elementary, Middle School, High School, Alternative Education
Community Sites: Parks & Recreation Centers, Arts Centers, Childcare Centers, Libraries, Senior Centers, Health Care Facilities
Availability:
Statewide, year-round
Bio:
Heather Burns is a professional dancer and choreographer specializing in Afro-Cuban dance. She has studied and performed with many outstanding Cuban artists and musicians including Cutumba Ballet Folklorico in Santiago de Cuba. Burns attended Duke University on a performing arts scholarship. After completing a master's degree at the University of Washington, she danced professionally in Los Angeles with Juan Calvo Flores's Unity Arts and Stage of the Arts Productions. Her experience as an instructor includes work with at-risk youth, first generation U.S. teens, K-12, university students, and dance professionals in eight states and four countries. In her classes on Cuban music and dance, Burns can introduce and model movements and rhythms including cha cha cha, conga, danzon, mambo, orishas, palo, and rumba.
Learning Goals:

Distinguish the articulation of body parts and become familiar with the underlying principles of the movement.
Recognize physical activity as a means of self expression and enjoyment.
Perform rhythmic activities encompassing multicultural forms and physical movement.
Gain exposure to and participate in a new and challenging multicultural activity without regard for cultural difference.
Discuss the historical role of Afro-Cuban dance in the life of the population.
Demonstrate, recognize, and be able to incorporate movements into short presentations of their own creation.