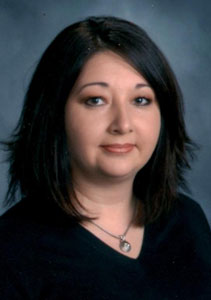 Contact Information:
Kelly Pennington
P.O. Box 725 
Ada, OK 74820
Phone:
(580) 272-3442

Email:
Website:
Discipline:
Visual Arts
Participants:
Adolescents
Adult
Elementary
Older Adult
Youth at Risk
Settings:
Art Centers
Elementary Schools
High Schools
Middle Schools
Availability:
Evenings
School-year
Summers
Weekdays
Weekends
Year-round
Bio:
Kelly Pennington-Reed was born and raised in Ada, Oklahoma. Her first experience drawing from observation was in fifth grade when her class was held in on a rainy day. During seventh grade, she was introduced to the world of fine art by her junior high art teacher, Freda de Odis Flatt. Art was her favorite class and she knew she had found her passion in life. Pennington-Reed devoted thirteen years of her life inspiring others to create art in public school. Experimenting with all styles, subjects and mediums of art, she is simply drawn to the beauty of what exists. Pennington-Reed believes in observing and painting from life in the richness of oils. "I want to capture this gorgeous nature that we have in our everyday life."
Becoming a working artist and an Oklahoma Arts Council Teaching Artist has been a lifelong ambition for Kelly Pennington-Reed. She explains,
Fourteen years ago while I was in college I planned to be an Oklahoma Artist in Residence. My clay instructor was doing this for a living and creating his art at the same time. After thirteen years of teaching, I feel that it is time for me to apply for the Oklahoma Arts Council Teaching Artist Roster. Recently I took a leap of faith to create art full time, but I still want to give back what I was so lucky to receive as a child in public school. I want to give students that glimpse of the possible and also create my personal art.
Finding the beauty within the neglected subjects, she is captivated by the mood, colors, textures, and light. Pennington-Reed has studied under renowned artists Gay Faulkenberry, Laura Robb, and Daniel Gerhartz. Pennington-Reed lives in Sulphur, Oklahoma with her husband, Van Reed, Jr.
Pennington-Reed's goals for her students are to experiment, explore, and experience visual art. Her lessons in drawing, charcoal, watercolor, painting, and mosaics incorporate content from science, math, history, and English/language arts.
Learning Goals:

Programs include Drawing and Observation, Exploring Light vs. Shadows using the Power of Charcoal, Experimenting with Watercolor and Mixing Color, Exploring our Natural Environment through Plein Air Painting, and Design through Mosaic. My goals for my students are to Experiment, Explore and Experience Visual Art. I want them to have a better understanding of the medium and process. They will exercise their own unique perspective and realize art is just another form of language.