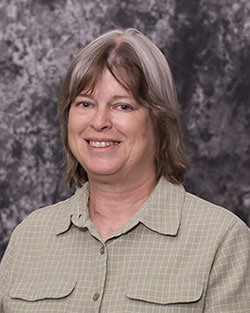 Contact Information:
Lynn Melton
4266 156 Ave. SE
Noble, OK 73068-6210
Phone:
(405) 872-8093
(405) 698-6891

Email:
Discipline:
Visual art: drawing, painting, mixed media, printmaking and murals
Participants:
Middle School, Hight School, Adults, Educators, Older Adults
Settings:
Schools: Middle School, High School, Alternative Education
Community Sites: Parks & Recreation Centers, Libraries
Availability:
Statewide; year-round
Bio:
Lynn Melton graduated from Montana State University in 1979 with a degree in art. Her work has been included in numerous art exhibitions and she has shown in galleries since the 1970s. Melton works on commission as an illustrator, muralist, and portrait artist, and she has been hired as a caricaturist for art events. Her illustrations have been used by Saxon Publishing. Aside from her own art, Melton worked as a senior department manager for Custom Developing and Finishing where she hired and trained artists for retouching and restoration of photographs.
Learning Goals:

Students will learn the elements and principles of art and how to use these concepts in their own drawings and paintings. Students will spend the majority of their time in hands-on art making. Students will learn the vocabulary words associated with visual art through direct practice. Students will gain confidence in what they are doing and expand their concept of what art can be. They will understand the elements (such as line, form, composition, and balance) and learn how to apply them in their own visual artworks. They may see how art applies to their everyday lives and subjects in school and how it can help them observe everything around them.