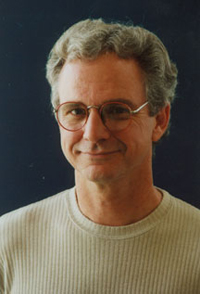 Contact Information:
Nick Sweet

Phone:
(580) 504-9407
(580) 504-4100
Email:
Discipline:
Theater Arts
Participants:
Elementary, Middle School, Hight School, Adults, Educators, Older Adults, Youth with Disabilities, Adults with Disabilities, At-risk Youth
Settings:
Schools: Elementary, Middle School, High School, Alternative Education
Community Sites: Parks & Recreation Centers, Arts Centers, Libraries, Senior Centers
Availability:
Statewide, Year-round
Bio:
Nick Sweet has been a freelance stage director for the past 40 years. He has a Master of Education from Antioch College. He has directed 140 productions for theaters in Oklahoma, Texas, Alaska, and Georgia, including the outdoor historical drama Trail of Tears at the Cherokee Heritage Center in Tahlequah, Oklahoma. He has appeared on stage in Trail of Tears and understudied the lead role of Will Rogers under the direction of Tony Award nominee and Bartlesville native Joe Sears. Sweet co-founded the drama program at Oklahoma Wesleyan University and directed the first five musicals while teaching literature, communications, humanities, and English. For Sweet's efforts, the school awarded him a Teaching Excellence Award. Sweet also conducted one- and two-month drama residencies from 1987-2008 at the Oklahoma School for the Deaf, writing and directing the school's centennial play, In Our Own Words. Other shows he has written and directed include City of Legends, Pride of the Prairie, Bartlesville's city and statehood centennials, and Darkness Before Dawn at the Muskogee Civic Center.

Recently, Sweet co-wrote Nanyehi, the Story of Nancy Ward, with Nashville singer songwriter Becky Hobbs, a Bartlesville native. The musical chronicles the life of a Cherokee tribal leader who was revered as a peacemaker during the American Revolution. In 2010, Sweet was named Senior Poet Laureate for Oklahoma by The Amy Kitchener Foundation. He has been a member of the Oklahoma Arts Council Teaching Artist Roster since the mid-1980s. His classroom activities include expressive use of voice and body, verbal and non-verbal communication, improvisation, character analysis, plot devices and the construction of a backstory for plays, stories and poetry.
Learning Goals:

Students will learn to:
Identify different forms of verbal and non-verbal communication

Improvise dialogue to a play, story, or poem

Fully dramatize a play, story, or poem

Identify and understand "conflict" in a play, story, or poem

Identify the elements that make up a play, story, or poem