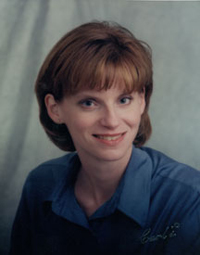 Contact Information:
Patricia Herrera Morgan
123 Skyline Dr
Chickasha, OK 73018
Phone:
(405) 574-2902

Email:
Discipline:
Visual Arts
Participants:
Early Childhood, Childhood, Adolescents and Adults
Settings:
Art centers, libraries, senior and recreation centers
Availability:
Central Oklahoma, year-round
Bio:
Patricia Herrera, a versatile visual artist, received a Bachelor of Fine Arts from the University of Science and Arts of Oklahoma and her work paintings have been exhibited throughout the state. Her residencies offer a wide choice of media in visual art and handmade crafts, which include sculpture, drawing, painting, printmaking, and papermaking and basket weaving. Students will learn the basics of the selected art form and explore individual skill and concept development. Students will be encouraged to use their visual senses and intuitive sensing in their creative processes and endeavors.
Learning Goals:

Learn basic visual art concepts
Develop and refine art-making and observation skills
Foster creative thinking, decision-making skills and aesthetic analysis
Encounter and explore problem solving arts situations
Learn to transfer verbal directions into art making experiences