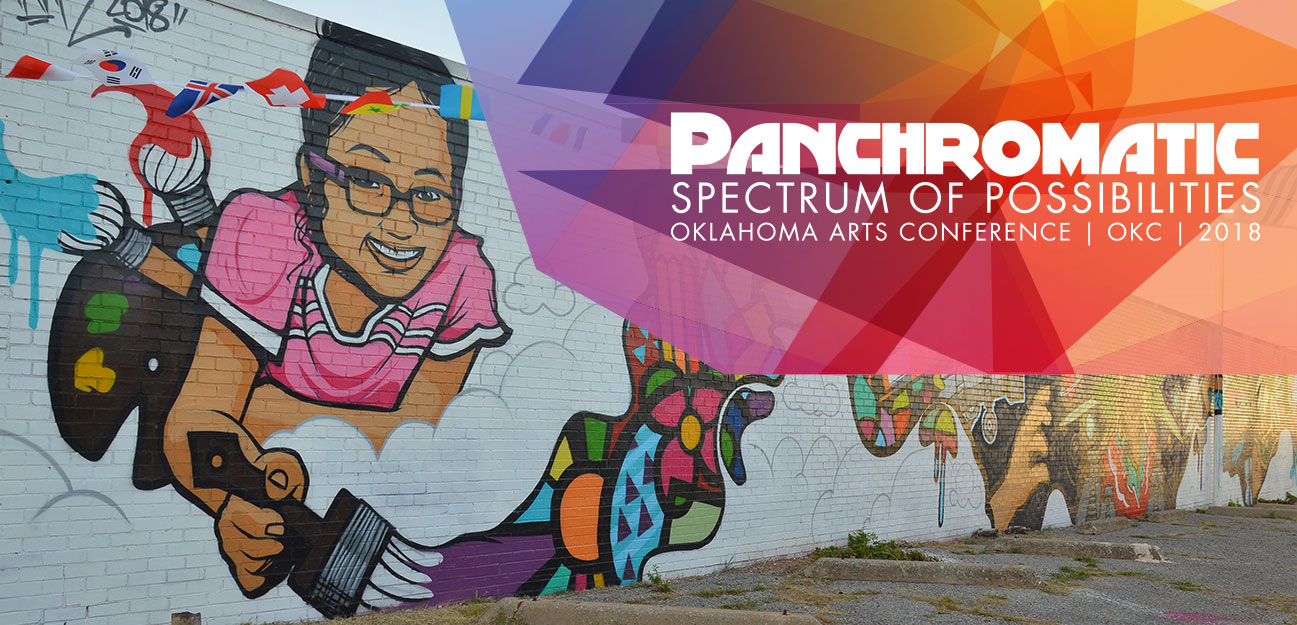 2018 Oklahoma Arts Conference
Kaleidoscope OKC Tour
Date: Tuesday – October, 23 2018
Time: 9:00am - 5:00pm
Room: 21c Museum and Hotel Main Gallery
Location: 21c Museum and Hotel – 900 W. Main , Oklahoma City Oklahoma City's diverse and vibrant urban core features many evolving, emerging, and newly revived creative spaces and cultural districts. On the Kaleidoscope OKC Tour, you will get an exclusive panorama of these stories of transformation. Stops will include the forthcoming world-class American Indian Cultural Center and Museum, the restored Page Woodson Auditorium, the Oklahoma Contemporary Showroom on the site of their future 53,000 sq. ft. art center., the Asian District's recently activated Military Park, the Homeless Alliance's WestTown Resource Campus, historic Capitol Hill, and the experiential and immersive Factory Obscura art installation. Live performances and demonstrations by local artists will be presented at select tour stops. Public art will be included. Participants will enjoy a lunch provided by OKC Black Eats— a local initiative celebrating black culinary artists and the cuisine of the African American community. Afternoon refreshments will also be available and bus transportation to all sites will be provided. Cost for the full-day tour is $50 per person. Space is limited and is available on a first come, first served basis. Check in between 9:00-9:30 a.m. at the registration desk inside the 21C Museum and Hotel (900 W. Main Street). The tour will depart at 9:30 a.m.

For the full conference experience, register for the Kaleidoscope OKC Tour and enjoy the colorful threads that comprise Oklahoma City's cultural fabric.
Questions?
For more information contact our Assistant Director.