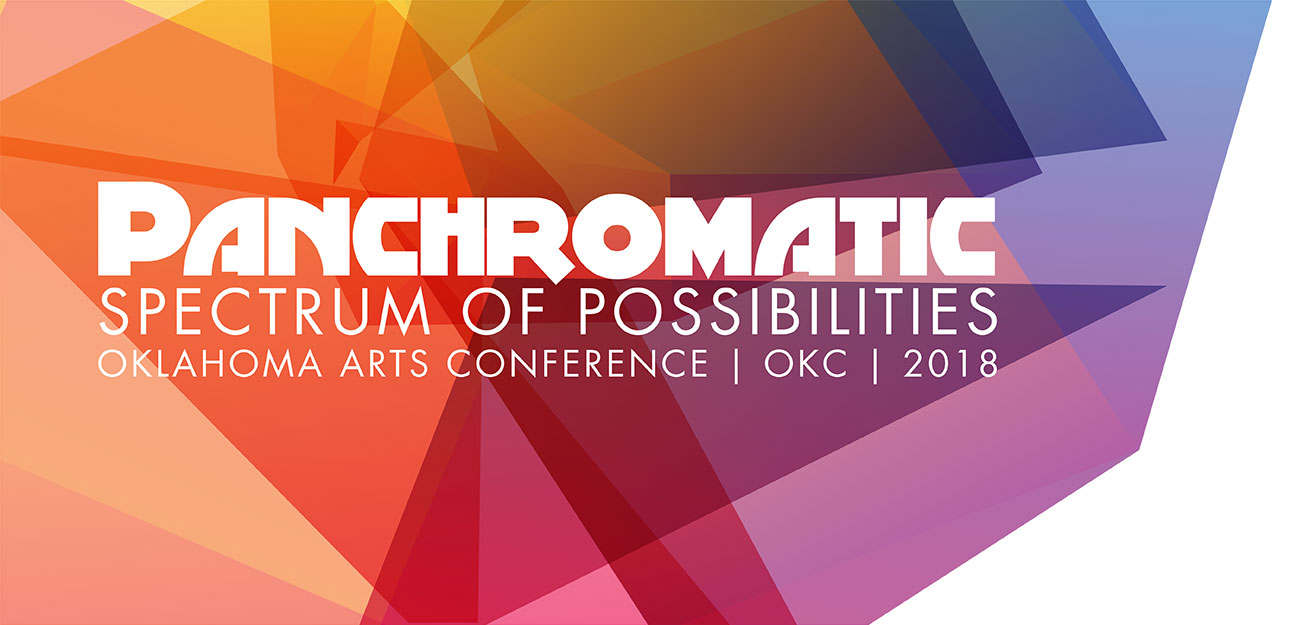 2018 Oklahoma Arts Conference
Panchromatic: Spectrum of Possibilities
Featured Presenters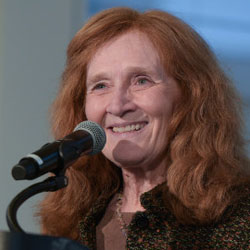 Janet Brown – Schedule
Janet Brown recently retired as president and CEO of Grantmakers in the Arts (GIA), a national association for private foundations and public agencies, where she led the organization to gain national recognition for its bold racial equity in arts philanthropy work and its focus on the financial health of the nonprofit art sector. Prior to her tenure at GIA, Brown served as Chair of Performing and Visual Arts at Augustana University, and as an instructor at Goucher College where she taught about public policy and the arts in the Master in Arts Administration program. A registered lobbyist for 15 years, Brown formerly served as executive director of South Dakotans for the Arts (SoDA)—a statewide service, education, and advocacy organization—where she provided technical assistance to communities, inspired the arts-infused A+ program, managed a five-state conference, and created the Prairie Arts Management Institute. During her time at SoDA, Brown created the annual Arts Education Institute, the ArtsCorr program in juvenile corrections, and an arts in healthcare systems program. She also successfully lobbied for public art legislation.
Arlene Goldbard – Schedule
Arlene Goldbard is a writer, speaker, consultant, and cultural activist whose focus is the intersection of culture, politics, and spirituality. Through her uplifting and visionary presentations, Goldbard has challenged and inspired artists, organizations, and communities nationwide. Among the books Goldbard has authored are "New Creative Community: The Art of Cultural Development, Community, Culture and Globalization," and "Crossroads: Reflections on the Politics of Culture." Her more recently published books related to art's public purpose include, "The Wave" and "The Culture of Possibility: Art, Artists and The Future." In her speaking engagements, Goldbard has addressed academic and community audiences across the U.S. and Europe. Community-based organizations, independent media groups, and public and private funders and policymakers have all sought and relied on Goldbard's expertise. Goldbard currently serves as Chief Policy Wonk for the United States Department of Arts and Culture—a nonprofit grassroots action network, and as President of the Board of Directors of The Shalom Center.
Margie J. Reese – Schedule
Margie Johnson Reese is the Executive Director of the newly created Wichita Falls Alliance for Arts and Culture, where her responsibilities include the establishment of arts policy, management of artist training, and administration of grantmaking programs in service to Wichita Falls, Texas, and the surrounding areas. Throughout her career focused on cultural policy planning and implementation, Reese has been committed to making the arts accessible and relevant. She has worked as the General Manager of the City of Los Angeles Department of Cultural Affairs, the Director of the City of Dallas Office of Cultural Affairs, and Vice President for Programs at the Dallas-based nonprofit creative learning organization, Big Thought. She has also employed her arts leadership on a global level, serving three years managing the Ford Foundation's Media, Arts and Culture portfolio in West Africa. Reese is a longtime board member of Americans for the Arts where she chaired the board's Diversity and Inclusion Task Force. She is an active grants review panelist for the National Endowment for the Arts and an advisor to the Association of African Museums in Nairobi, Kenya. For her dedication to increasing young people's access to arts learning opportunities, and for her advocacy for equity and diversity, Reese received the National Guild for Community Arts Education's Lifetime Service Award in 2014.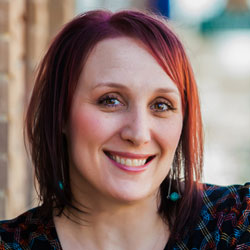 Naomi Schliesman – Schedule
Naomi Schliesman is the Artist Development Director for Springboard for the Arts' office in Fergus Falls, Minneapolis. In this role, she leads the Hinge Arts at the Kirkbride residency program and teaches Springboard's "Work of Art: Business Skills for Artists" workshop. A native of Fergus Falls, Schliesman holds a Bachelor of Fine Arts with emphasis in sculpture from Minnesota State University Moorehead and a Master of Fine Arts from the University of Wisconsin-Madison. In addition to fellowships from Ragdale—a nonprofit interdisciplinary artist community in Illinois—and from the Kimmel Harding Nelson Center for the Arts, Schliesman has participated in residencies at the Vermont Studio Center as well as Hospitalfield Arts in the United Kingdom. In addition to traveling the world to study art, her accomplishments include having earned second place in the Miami University Young Sculptors Competition and being named a finalist for Contemporary Craft's LEAP Award.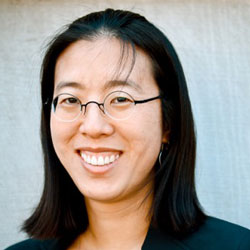 Jun-Li Wang – Schedule
Jun-Li Wang is the Artist Community Organizer at Springboard for the Arts in Minnesota, where she directs the Community Development Program. In this role, Wang seeks to empower artists, build reciprocal relationships between communities and artists, and train artists to address community challenges and opportunities. In addition to having extensive experience in asset-based community development, neighborhood leadership, and workshop curriculum design and implementation, Wang created and led Irrigate, a nationally-recognized creative placemaking program designed to train and support local artists to address community challenges. In 2014, Wang launched Board Repair, a network dedicated to increasing participation of people of color on boards in the Twin Cities area. In 2016, she received two Knight Foundation grants for Saint Paul Hello, an initiative to more quickly welcome and include newcomers to Minnesota. Wang has served on the Saint Paul Panning Commission, the Metropolitan Council Livable Communities Advisory Committee, and the board of Urban Boatbuilders, a metro nonprofit serving at-risk youth.
Conference Presenters and Panelists
Dr. Quintin Hughes (Dr. Q) – Schedule
Dr. Quintin Hughes (Dr. Q) is an educator, social entrepreneur, and aspiring developer. Originally from Little Rock, Arkansas, Hughes is now a proud resident of northeast Oklahoma City. He is founder and president of Northeast OKC Renaissance Inc., a nonprofit organization established to be a voice for the local community and an advocate for ensuring access, inclusion, and ethical development. Among Hughes' efforts, he helped establish oNE OKC, an annual street festival created to mobilize the vision for an ethical revitalization of northeast Oklahoma City. Hughes is currently involved in a development along Oklahoma City's northeast 23rd street corridor known as EastPoint, where he will co-own Kindred Spirits + Culture Kitchen, an authentically Black gathering place, bar, and entertainment venue that will be rooted in Black culture.
Blake N. Behrens – Schedule
Blake N. Behrens is an obsessive creator who focuses on visually engaging viewers and rewarding their attention with layers of intellectual intrigue. Behrens runs a small design and marketing firm called RadFive Creative. He also has a screen printing and laser etching studio called The Okay See.
Ryan Bellgardt – Schedule
Ryan Bellgardt is the President and Creative Director of Boiling Point Media, a production company based in Oklahoma City. He's an Emmy winning director with many local television, music video, and corporate video credits. In 2012, he co-founded Six Stitches Entertainment with filmmakers Josh McKamie and Andy Swanson. Together, they have produced Scream Factory's hit films "Army of Frankensteins," "Gremlin," and "The Jurassic Games." Their third feature film, "Jurassic Pet," is currently slated for release by Lionsgate pictures.
Scott Booker – Schedule
Since 1990, Scott Booker has managed Oklahoma City's three-time Grammy Award-winning world famous band, The Flaming Lips. An Oklahoma City native and graduate of Central State University (now University of Central Oklahoma), Booker has also guided the careers of dozens of award-winning artists while endeavoring to equip them for success in the music industry. In 2003, Booker established World's Fair Label Group as a way of enabling artists to self-release their own music. In 2009, Booker turned his attention to establishing the Academy of Contemporary Music at the University of Central Oklahoma (ACM@UCO), a university-based program that teaches students about the music business, music production, and performance. Since its establishment, ACM@UCO has attracted thousands of students and featured master classes led by notable guest artists such as Roger Daltrey, Nile Rodgers, Jackson Browne, and others
Albert H. Bostick Jr. – Schedule
Albert H. Bostick Jr. has a diverse career that spans 40 years in the pursuit of artistic excellence. Bostick is an actor, director, playwright, choreographer, visual artist, folklorist and storyteller. Having attended Grambling State University, Bostick holds a Bachelor of Arts in Acting/Directing. He has completed course work towards a master's degree at the University of Oklahoma. Bostick's credentials include work with the Free Southern and the Dashiki Project Theatres of New Orleans, the Pollard Theater of Guthrie Oklahoma, The American Theater Company of Tulsa, Oklahoma Shakespeare in the Park, Oklahoma Children's Theatre, Carpenter Square Theatre, Poteet Theatre, Oklahoma City Community College. For 15 years, Bostick served as Artistic Director at the Black Liberated Arts Center of Oklahoma City. He has toured throughout the state presenting storytelling and theatrical performances.
Rosetta Funches Bradford – Schedule
Rosetta Funches Bradford is the founder of the Oklahoma Black Museum and Performing Arts Center in Oklahoma City. She is also the founder of the National African Jazz Legacy Museum. Both organizations are committed to using the arts as a catalyst to beautify and revitalize the northeast Oklahoma City community. In 1996, she founded the National Association of African American Designers. Her professional experience includes fashion design, promotions, education, interior design, independent retail, and social services.
Caitlin Cairns – Schedule
Caitlin Cairns has a background in theatre performance with degrees in theatre from Oklahoma City University and Kansas State University. She is also a Registered Drama Therapist. Cairns has worked in the senior living industry for six years and is currently serving as the Vice President of Resident Programming for Villagio Senior Living. In 2017 and 2018, Cairns and her teams wrote, directed, and produced two original musicals—"Broadway Hits: A Year in Revue" and "Once Upon a Time Machine"—in which seniors from a retirement community starred as the dancers, singers, and actors.
Ricardo Sasaki Cajías – Schedule
A native of La Paz, Bolivia, and current resident of Norman, Oklahoma, Ricardo Sasaki Cajías is a founding member the popular Bolivian rock band Octavia, whose disocgraphy includes two gold and one platinum album. For more that 10 years, Cajías worked as a sound engineer, studio musician, and producer for Pro Audio SRL where he recorded and produced work for several of Bolivia's most popular bands. His work with well known composer, writer, musicologist, and ethnomusicologist Oscar García includes the recording of traditional Bolivian folk music. Cajías experience includes engineering and producing music for several international films. In 2006, he moved to Norman where he co-founded Enye Media, an advertising agency focused in Spanish marketing.
Emily Campbell – Schedule
Emily Campbell provides strategic counsel to clients on trademarks, copyrights, internet law, and licensing. She excels at finding creative, practical ways to achieve clients' immediate and long-range business goals by applying her knowledge of intellectual property prosecution, maintenance, licensing, and enforcement strategies. She was ranked in Chambers USA: America's Leading Lawyers for Business 2018. The Best Lawyers in America 2019 listed her for Copyright Law and Trademark Law. Campbell was also selected as an Oklahoma Rising Star in 2010, 2013, 2015, and 2016 and as an Oklahoma Super Lawyer in 2017. Since 2013, she has served on the University of Oklahoma's College of Engineering Industrial & Systems Engineering Advisory Board. In 2015, Campbell received a Women in Law award from Lawyer Monthly Magazine. Campbell is registered to practice before the United States Patent and Trademark Office. She graduated from Oklahoma City University School of Law in May 2007. Prior to law school, she received her Bachelor of Science in Industrial Engineering in December 2003 from the University of Oklahoma.
Joe Carter – Schedule
Joe Carter is the Vice President of Development at the Oklahoma City Community Foundation (OCCF). He has over 29 years of experience in higher education and nonprofit fundraising for organizations in the areas of major gifts and planned giving. For the past 15 years he has been with the Oklahoma City Community Foundation, serving the past 13 years in the role of assisting donors and organizations with planned giving. In his role on the OCCF executive team, Carter's primary duties include overseeing all development activities of the foundation with a focus on educating and working with nonprofits, professional advisors, and clients on structuring philanthropic plans that best meet donors' charitable goals and objectives. In addition, he develops and presents continuing education classes for all advisor groups on the technical aspects of gift planning, the psychology of donor giving, and the advantages that charitable giving can provide. His duties include working with nonprofit organizations on developing their planned giving programs, including board training and educational events for donors. He is past president of the Oklahoma Association of Charitable Gift Planners and is a member of the Oklahoma City Estate Planning Council. Prior to joining OCCF, Carter held positions as the Chief Development Officer for Children's Hospital Foundation, Associate Director of Development for St. Gregory's University, Director of Admissions for St. Gregory's University, and Associate Athletic Director at Oklahoma City University.
Marie Casimir – Schedule
Marie Casimir is a Haitian-American performer, writer, and producer. She is a lecturer of African and African Diaspora Dance in the University of Oklahoma's Clara Luper African and African-American Department. As founder and director of Djaspora Productions, Casimir supports and produces art that connects artists of color locally and globally. She is also co-founder and producer of The Instigation Festival, a dance and music festival in Chicago and New Orleans. A 2018 Ragdale Artists Fellow and recipient of a OneLove Nola Residency, Casimir most recently served as Associate Director of Links Hall, an experimental performance venue in Chicago.
Laron Chapman – Schedule
Laron Chapman is a freelance screenwriter and filmmaker born and raised in Kansas and currently based in Oklahoma City. Chapman graduated from the University of Oklahoma with a bachelor's degree in Film and Media Studies and experience in journalism and film production. His experience includes work on reality television programs for the Food Network, FOX, and the Discovery Channel as well as Academy Award nominated films including "August: Osage County." Chapman made his directorial debut with the award-winning feature film "You People."
Graham Colton – Schedule
Singer-songwriter and recording artist Graham Colton is a graduate of Heritage Hall High School in Oklahoma City. Colton's professional career in the music industry began during college in Dallas with the release of his self-debut album in 2002 and a deal with Universal Records in 2004. In 2007, Colton released the album "Here Right Now," which reached No. 2 on the Billboard New Artist/Heatseeker chart and No. 4 on the iTunes Pop Album chart. The album's success landed him performances on the "The Tonight Show with Jay Leno," the "Today" show and "Late Show with David Letterman," among others. In addition to his music being featured on TV shows such as "American Idol," "Pretty Little Liars," "Oprah's Big Give," and "Castle," Colton has toured with artists such as Counting Crows, John Mayer, Dave Matthews Band, Maroon 5, Kelly Clarkson, Vanessa Carlton, and Sheryl Crow. Upon his return to Oklahoma, Colton rediscovered the city's thriving music scene and its active arts community. He has been an integral part of the redevelopment of the city's Film Row district as managing partner of The Jones Assembly. Opened in 2017, the restaurant and concert venue presents top national talent, from rising artists to music icons.

Edwin D. Crane – Schedule
Edwin D. Crane is the principal of his own fundraising firm, Edwin D. Crane, LLC, based in Oklahoma City. His typical clients are small- or medium-sized nonprofit organizations with limited financial resources that are seeking to build fundraising capacity. Crane's areas of expertise include development strategy, major gifts, grant research, development capital and endowment campaigns, special events, volunteer recruitment, board governance, fundraising, communications, prospect research, and donor relations. Throughout a career that began in the 1970s, Crane has worked in fundraising roles at two hospitals and an international adoption agency in Dallas/Ft. Worth, a fine arts museum in Baltimore, and an international community development organization in Oklahoma City. Crane is a member of the Oklahoma Center for Nonprofits and the Association of Fundraising Professionals. He is registered as a fundraising counsel with the Oklahoma Secretary of State.

Alyx Picard Davis – Schedule
Alyx Picard Davis is the Director of Festival and Operations for deadCenter Film Festival. Originally a long-time volunteer for the festival in host, events, transportation, and programming, she came on board full-time in 2013. Davis has worked with budding rock stars at ACM@UCO, and she currently serves on UCO's Alumni Board. She worked in the production office on "The Killer Inside Me," the star-filled serial killer film made in Oklahoma. She co-produced Lance McDaniel's award-winning film "Swirl," and the 2017 OKC48 film "Previously on Alley Cats." She continues to produce a few short films every year.
Dr. Arthur S. "Art" DeGroat – Schedule
Dr. Arthur S. "Art" DeGroat is a retired Lieutenant Colonel of the United States Army. He holds an Ed.D. in Educational Leadership from Kansas State University and is the Founder and Executive Director of the Office of Military and Veterans Affairs and Military Affairs Innovation Center at Kansas State University—one of the most military-inclusive public research universities in the country. He is also Founder and Principal of Invictus Consulting LLC, specializing in assisting corporate, nonprofit, and community-based organizations enhance strategic growth and operations. Dr. DeGroat completed a career as a combat-decorated U.S. Army officer. Over the past 10 years he has conducted research and evidence-based practice in assisting veterans to transition to higher education and the workforce and to reintegrate into civil society after military service. His white paper, "Looking Critically at Reintegration of Post-9/11 Era Veterans (August, 2013) was lauded by a former Secretary of Defense, a Chairman of the Joint Chiefs of Staff, and a myriad of scholars and business executives for its definitive description of the challenges of transition and reintegration. He has recently completed a major human science research project to explore the lived experience of post-military transition as a life event. He actively serves as board member of several of this country's premier Veteran Service Organizations (VSO), and he is recognized as a national leader and pioneer in the use of performing arts as a catalyst for social change regarding Post 9/11 era veteran's reintegration.
Adelita Dixon-Hernandez – Schedule
Adelita Dixon-Hernandez is an internationally-known choreographer in the discipline of Mexican folkloric dance. Her choreography has been featured in Mexico's Festival Del Mundo and at the International Festival in Disneyland, and it has been performed by various award-winning Mexican folkloric dance companies in Texas. Dixon-Hernandez graduated from the University of Central Oklahoma with a Bachelor of Fine Arts in Dance Performance and a certification in K-12 dance education. She has taught dance for middle and high school students, and she currently serves as one of the dance directors at Capitol Hill High School where she established and directs the Dance Diversity Company. Dixon-Hernandez has received recognition as Capitol Hill High School's Teacher of the Year, Multi-Cultural Teacher of the Year, and as Oklahoma's Fine Arts Educator of the Year. Additionally, Dixon-Hernandez dedicated 18 years dancing and performing as one of the principal dancers for Norahua Mexican Folklorico Dancers of Oklahoma.
Jonathan Dodson – Schedule
Jonathan Dodson is a former banker turned Oklahoma City developer whose focus is urban infill development and adaptive re-use. Becoming one of the initial members of the Urban Land Institute of Oklahoma upon moving to Oklahoma City in 2007, Dodson's interest in urban neighborhoods and redevelopment helped him create a commercial loan portfolio with complex financial stacks. In fall 2014, Dodson co-founded Pivot Project in partnership with developers Ben Sellers and David Wanzer. In his role with the project, Dodson establishes financing for the team, raises equity, and consults for other incremental developers.
Kyle Golding – Schedule
Kyle Golding is the CEO and Chief Strategic Idealist for The Golding Group, a business strategy think tank with offices in Oklahoma City and Philadelphia. Golding's 30-plus years in business started in the music industry and transitioned into corporate marketing and entrepreneurial pursuits. Along with being a marketing strategist and business investor, Golding is an artist, community collaborator, and co-founder of Inclusion in Art—an organization with a mission of promoting racial and cultural diversity in Oklahoma's visual arts community. A graduate of the Oklahoma Arts Council's Leadership Arts program, he was the operator and curator of 1219 Creative in Oklahoma City from 2014 to 2017.
Alice Gray Stites – Schedule
Alice Gray Stites is the Museum Director and Chief Curator of 21c Museum Hotels, a multi-venue contemporary art museum located in Louisville, Cincinnati, Bentonville, Durham, Lexington, Oklahoma City, Nashville, and Kansas City. The 21c Museum Hotels concept was founded by Laura Lee Brown and Steve Wilson, collectors and preservationists who are committed to expanding the audience for contemporary art. Among her responsibilities, Stites curates exhibitions, site-specific installations, and a range of cultural programming at all 21c Museum Hotels. Prior to joining the organization as Chief Curator in 2012, Stites was Director of Art Without Walls, a nonprofit, non-collecting contemporary arts organization in Louisville. From 1995 to 2006, she served as adjunct curator of contemporary art at the Speed Art Museum. In addition to lecturing at universities and conferences worldwide, Stites has served on juries for ArtPrize, PULSE Prize, and Moving Image New York. She has also served on advisory boards at the University of Kentucky's College of Design and at the College of Arts and Sciences at the University of Arkansas, and she has been an adjunct member of the fine arts faculty at the University of Louisville.
Fred Hall – Schedule
Fred Hall of Oklahoma City is Chairman and Chief Executive Officer of Hall Capital, a family-owned private investment company. He is an art collector and a founding family of the Fred Jones Jr. Museum of Art. He is a member and past chairman of Allied Arts, the Greater Oklahoma City Chamber, the Fred Jones Jr. Museum of Art, the Oklahoma City Public Schools Foundation, the Oklahoma City Industrial and Cultural Facilities Trust, and Ballet Oklahoma. Hall earned a bachelor's degree from Vanderbilt University and a master's degree from the University of Southern California. His family's philanthropic foundation, The Fred Jones Family Foundation, earned at a Business in the Arts Award at the 2014 Governor's Arts Awards.

Megan Hickey – Schedule
Megan Hickey is a director and producer who is fascinated with documenting obscure facets of human life and sharing stories that unite our genuine humanity. After receiving a degree in religious studies and Middle Eastern studies from the University of Oklahoma, Hickey worked for various nonprofits around the world. She then transitioned into producing at the Oklahoma City-based production company Scissortail Media. Over the past year, Hickey has been dedicated to directing and producing "Grey Matter," a documentary film about an advanced writing cohort inside the Mabel Bassett Correctonal Facility.
Ben Hlavaty – Schedule
Ben Hlavaty is an Oklahoma filmmaker whose passion for film led him to the classroom. He is in his fifth year teaching Digital Photography and Digital Cinema at Eastern Oklahoma County Technology Center, where he has guided his students to great success with numerous state championships in film and photography competitions through the SkillsUSA student organization. Along with his students, Hlavaty directs the Clean Shorts Film Festival, which has been recognized as one of the top 100 reviewed film festivals on FilmFreeway.com. Hlavay is also the Oklahoma City producer for the 48 Hour Film Project.
Mayor David Holt – Schedule
David Holt was elected Mayor of Oklahoma City in February 2018 with the largest vote percentage achieved by a non-incumbent candidate since 1947. He is the city's first American Indian mayor, and the youngest current mayor of any U.S. city with more than 500,000 residents. Born and raised in Oklahoma City, Mayor Holt is the son of a teacher and a social worker. He is a graduate of Putnam City Public Schools. He holds a Bachelor of Arts from George Washington University and a law degree from Oklahoma City University. Mayor Holt served in the White House and as an aide to a U.S. House Speaker before becoming Chief of Staff for former Oklahoma City Mayor Mick Cornett. Prior to being elected mayor, he served eight years in the Oklahoma State Senate where he was awarded a 2016 Governor's Arts Award for public service. Among Mayor Holt's vision for the city, his priorities include sustaining the commitment to improving quality of life, working together to support public education, and incorporating the diversity of the city into decision-making. Through Mayor Holt's "one OKC" message, he cites unity as a key to Oklahoma City's continued progress.
Josh Hope – Schedule
Josh Hope is the founder of the Twister Alley Film Festival in Woodward, Oklahoma and the Windy City Film Festival in Chicago. Hope also currently serves as the Director of Programming for the Gig Harbor Film Festival outside Seattle. All three festivals are currently ranked on FilmFreeway's Top 100 Best Reviewed Film Festivals. A native of Waynoka, Oklahoma, Hope got his start working on several popular network television shows, including American Idol, The Biggest Loser, and The Jerry Springer Show. He has written, directed, and produced a number of independent films including the feature films, "The Life and Death of an Unhappily Married Man," and "Wild Blue," which have now won over 50 awards on the film festival circuit for Best Film, Best Screenplay, and Best Director.
Rachel Hubbard – Schedule
Rachel Hubbard is the Associate Director for KOSU radio where she leads a talented team of people in creating audio and digital journalism. Hubbard reports for National Public Radio (NPR). She has earned national awards for her journalism including the Sigma Delta Chi Award from the Society of Professional Journalists. Hubbard is committed to partnerships and innovation as means for ensuring that public radio serves as a community resource.
Marcus Jackson – Schedule
Marcus Jackson is the Executive Director of Urban Outreach for Urban Bridge and the Founding Director of The Bridge Impact Center in northeast Oklahoma City. Jackson's work in serving teenagers in the northeast Oklahoma City community spans 13 years.
Jennifer Joy Jameson – Schedule
Jennifer Joy Jameson is a California public folklorist and cultural organizer with an interest in documenting the ways culture shapes creativity, especially in rural spaces. She directed the Folk and Traditional Arts program at the Mississippi Arts Commission from 2014 to early 2017, and is now based in Los Angeles, working with the statewide Alliance for California Traditional Arts, directing programs, grants, and media work with a focus on cultural equity.

Kelsey Karper – Schedule
Kelsey Karper is an Oklahoma City-based curator, artist and cultural instigator. Her work focuses on projects that build community and generate new support for artists. In 2016, Karper co-founded Current Studio with romy owens. Current Studio was a temporary experimental art space in the Classen Ten Penn Neighborhood of Oklahoma City, investigating the intersection of art and community. Karper is also co-founder of Factory Obscura, an artist collective creating fully immersive experiences and developing new models for sustainability. With a team of 40 artists and growing, Factory Obscura is working toward a large-scale permanent home in Oklahoma City that will provide employment for artists and wondrous experiences for the public. Previously, Karper served as Associate Director of the Oklahoma Visual Arts Coalition (OVAC), an organization devoted to supporting artists statewide through education, exposure, and funding. kelseykarper.com.
Margaret Keough – Schedule
Margaret A. Keough joined Mid-America Arts Alliance in 2014 as its director of marketing and communications. With more than 25 years of museum experience, she has served in marketing and communications roles at the Nelson-Atkins Museum of Art and the Kemper Museum of Contemporary Art. She holds degrees in art history and advertising from the University of Kansas, and a Master of Business Administration from Rockhurst University. She has presented on marketing-related topics at the American Alliance of Museums, Arkansas ArtLinks, ArtistINC, Arts Midwest, and National Arts Marketing Project conferences, among others. Keough previously served as president of the Kansas City Attractions Association.
Robbie Kienzle – Schedule
As Arts & Cultural Affairs Liaison for the City of Oklahoma City, Kienzle coordinates arts and cultural initiatives to further the City's economic, tourism, and community development priorities. Her post oversees Arts Commission matters and work with all departments, trusts, and authorities of the City to implement the 1% for Arts ordinance established by the City Council in 2009 as well as the current Cultural Plan for the greater Oklahoma City metropolitan area. Prior to assuming her new post, she served for four years as Head of Urban Redevelopment Division with the Planning Department. She has worked for the City for 20 years and has almost 30 years of experience connecting arts, architecture, and urban redevelopment to support the City's growth and development. Ms. Kienzle has previously served as Director of the Festival of Arts, Executive Director of the American Institute of Architects, Oklahoma Main Street Manager for the City of Shawnee, and a Visual Arts Consultant for Oklahoma City's original MAPS projects and Transportation for America. Kienzle has been a guest presenter and lecturer at local universities, various public meetings, and conferences. She is also a Planning Commissioner for the City of Shawnee.
Tonya Kilburn – Schedule
Tonya Kilburn is the Director of Prairie Dance Theatre (PDT) where she has inspired thousands of children towards excellence through various programs developed and implemented under her guidance since 2003. She is responsible for PDT's in-school program, Smart Moves, and its after-school program, PDT Youth Company, where she also serves as master teaching artist and choreographer. As Kilburn's history with the theatre has included roles as company dancer, manager, and board member, she has played an integral role with the organization's impact and its receipt of a 2016 Governor's Arts Award for education. As a member of the Oklahoma Arts Council's Teaching Artist Roster and as a Fellow/Dance Specialist with Oklahoma A+ Schools, Kilburn provides arts education throughout Oklahoma and in other states. A graduate of the Oklahoma Arts Council's Leadership Arts program, Kilburn serves on the dance advisory board for the Oklahoma Arts Institute. She serves as dance section chair for the Oklahoma Association of Health, Physical Education, Recreation and Dance advisory council as well as numerous other dance and arts education committees, panels, and task forces.
Johann Kimbro – Schedule
Johann Kimbro is the CEO of Shortt Dog Entertainment and the Executive Director of Bring Back The Music, a performing arts education program in Oklahoma City. Bring Back The Music provides comprehensive performing arts education and training to primarily low-income and disadvantaged children in the area. The purpose of the program is to create and operate a community based performing arts teaching laboratory.
Patrick Kirk – Schedule
Patrick Kirk is the director of video405, a film production company that makes video, commercials, and web content for local and national clients ranging from small business owners and nonprofit organizations to corporate advertising firms. He also makes award-winning narrative films on the side. Having learned from film industry notables such as Fritz Kiersch— director of the original Children of the Corn—and, Gray Fredrickson—Academy Award-winning producer of The Godfather trilogy, Kirk has worked locally in the Oklahoma City market as a grip, camera operator, and editor. He has directed a number of short films and commercial projects, and he aspires to do more.
Abby Kurin – Schedule
Tulsa native Abby Kurin is the Director of the Tulsa Office of Film, Music, Arts & Culture (Tulsa FMAC), a role that she's held since 2015. A division of Tulsa Regional Tourism at the Tulsa Regional Chamber, the accredited film office is the only city film commission in the state of Oklahoma. Tulsa FMAC works to promote the Tulsa region as a creative hub and cultural destination while working to grow the creative industries. Previously, Kurin was the associate editor and contributing writer for ArtDesk Magazine and development coordinator for the Oklahoma Film + Music Office, where she co-created the Oklahoma Buffalo Lounge. Kurin is a Tulsa native, and she holds a Bachelor of Arts in Journalism with a minor in Film and Video Studies from the University of Oklahoma. Kurin additionally serves on the board of the Tulsa Ballet.

Cotie Lancaster – Schedule
Cotie Lancaster is a Chickasaw basket maker who has been making round reed baskets for 4 years. She currently manages the Chickasaw Cultural Resources team and loves to talk about the Chickasaw Culture. She has taught dozens of classes on traditional basket making for several years and will walk participants through the process, step-by-step.
Cayla Lewis – Schedule
Cayla Lewis serves as the Executive Director for Preservation Oklahoma, a nonprofit organization that promotes historic preservation statewide. A frequent volunteer for local arts and nonprofit organizations, Lewis has served as a board member for Midtown Rotary and the Oklahoma City Museum of Art's Moderns. She is a graduate of the Oklahoma Arts Council's Leadership Arts program and a member of Leadership Oklahoma City's LOYAL Class XI. Lewis earned her bachelor's degree in fine arts from the University of Oklahoma. She is currently pursuing a master's degree in museum studies.
Amber Tait Litwack – Schedule
Amber Tait Litwack, PhD, serves as Director of Education and Exhibitions for ahha Tulsa—formerly the Arts & Humanities Council of Tulsa. She holds a Bachelor of Fine Arts in Studio Art, a Bachelor of Art in Art History, and a Master of Arts in Art Education from the University of Tulsa. In 2017, Dr. Litwack completed a Doctorate in Educational Leadership at Oklahoma State University, where her research focused on arts education. In 2015, she completed a Project Zero fellowship at the Harvard Graduate School of Education. Among the recognitions Dr. Litwack has received for her work, she was named one of Oklahoma's "Top 40 Under 40" young professionals by Oklahoma Magazine, a "Woman of Distinction" by Tulsa Business and Legal News, and a "Change Maker" by the Charles and Lynn Schusterman Family Foundation.

Zac Maloy – Schedule
Zac Maloy is an acclaimed, award-winning songwriter/producer whose songs have been featured on numerous albums, including the 2018 summer hit "Floatin" by Uncle Kracker, currently climbing the country charts. Maloy is the former front man of The Nixons, a band that released three albums on MCA/Universal Records including "Foma," which yielded the chart topper "Sister," an eventual crossover Top-40 hit that saw heavy rotation on MTV. The band toured relentlessly, completing worldwide tours with Radiohead, Soul Asylum, No Doubt, Kiss and Bush. Maloy later signed a publishing deal with Sony/ATV, and one of his first cuts was "Used To" on Daughtry's eponymous first album, which went six-times platinum worldwide. This opened the door for Maloy to score singles in a range of genres, including Carrie Underwood's number one single, "Temporary Home," and Skillet's number one single, "American Noise." Maloy is currently signed to Warner Chappell. He has had over a hundred cuts with artists like Tim McGraw, Blake Shelton, Halestorm, 3 Doors Down, Jake Owen, David Cook, and more. Maloy won a Dove Award for best rock song with "Good To Be Alive" by Skillet. He's also recently launched two exciting new musical ventures—
the successful Oklahoma Songwriters Festival and Studio Automatic. Studio Automatic is a website and online recording studio that offers anyone the chance to have their songs recorded at the highest level.
Dr. Henrietta Mann – Schedule
Dr. Henrietta Mann is a distinguished scholar and emeritus professor of Native American Studies at the University of Montana, Missoula, where she spent 28 years of her groundbreaking career. She also served as a professor or in administrative roles at the University of California, Berkeley; the Graduate School of Education at Harvard University; and, Haskell Indian Nationals University in Lawrence, Kansas. In addition to serving nine years as a trustee of the National Museum of the American Indian in Washington, D.C., Dr. Mann is a board member of the Native American Cultural & Educational Authority in Oklahoma City, where she is part of the governing body for the forthcoming American Indian Cultural Center and Museum. Among Dr. Mann's many accolades, she was named one of the nation's ten leading professors in 1991 by Rolling Stone Magazine; earned a 2001 State of Montana Governor's Humanities Award in 2001; received a Lifetime Achievements Award from the National Indian Education Association in 2008; and, was honored with the Bernard S. Rodey Award for her leadership and vision in Native American education by the University of New Mexico in 2008. Dr. Mann has served as an interviewee and consultant for a variety of television and movie productions. She has lectured throughout the United States and around the globe.
Elizabeth Maughan – Schedule
Elizabeth Maughan became the Director of Fine Arts at the Oklahoma State Department of Education in the summer of 2018. She holds a doctoral degree in elementary music education from the University of Oklahoma where her research addressed elementary music educator work engagement. Having previously taught in Kansas for six years, Maughan's professional experience includes three years teaching general music, choir, and theatre arts at Piedmont Intermediate School and teaching general music at a Title 1 elementary school in Norman. Maughan is President-elect of the Oklahoma Kodály Educators, and she is a member of the National Association for Music Education and the Oklahoma Alliance for Arts Education.
Lance McDaniel – Schedule
Lance McDaniel is an Emmy nominated filmmaker who has worked on 21 feature films, including the Oscar-winning film "Million Dollar Baby." McDaniel is the Executive Director of deadCenter Film, where he leads free film classes for more than 3,000 high school students each fall and hosts 33,000 film enthusiasts at Oklahoma's largest film festival each June. McDaniel is currently Board Marketing Chair for Leadership Oklahoma, Sergeant at Arms for Downtown Rotary Club 29, and Board President for SixTwelve in the Paseo. He is a 2011 graduate of the Oklahoma Arts Council's Leadership Arts program.
Captain Dennis McGowen – Schedule
A career law enforcement officer, Captain Dennis McGowen has been with the Oklahoma Alcoholic Beverage Laws Enforcement (ABLE) Commission since 1985. He is currently the Special Agent in Charge of the Oklahoma City Enforcement District, which encompasses 27 Oklahoma counties. Captain McGowen's duties include internal affairs, organized crime, tornado and disaster response, training, and public speaking engagements. Captain McGowen holds a bachelor's degree in criminal justice with a forensic science minor from the University of Central Oklahoma. He also holds a Oklahoma Council on Law Enforcement (CLEET) Advanced Law Enforcement certificate.
Tiffany McKnight – Schedule
Raised in Tulsa, Oklahoma, Tiffany McKnight earned her Bachelor of Fine Arts in studio art with a focus in printmaking from the University of Oklahoma in 2012. A self-proclaimed color addict, McKnight pivoted away from printmaking to embrace a kaleidoscopic body of work that includes pattern making and illustration inspired by African textiles, Art Nouveau, biology, and natural flora and fauna. McKnight is the author of "NUVEAU: The Future of Patterns," an intensely detailed coloring book for pattern lovers, published by Penny Candy Books. She is also a contributing illustrator in the book "Thirteen Ways of Looking at a Black Boy" by Tony Medina. You can find her patterns on the labels of San Francisco's Clearly Kombucha products, on luxury wallpaper produced in collaboration with SixTwelve and Ketch Design Centre, and on wrapping paper for the Curbside Chronicle's Wrap Up Homelessness program. In 2017, McKnight was chosen as one of the contributing artists to Factory Obscura, an art collective bringing a new, immersive experience to Oklahoma City. She continues her work with Factory Obscura in 2018 with their latest experience "BEYOND."
Jack McMahan – Schedule
Following a serious bicycle accident that left him a quadriplegic in 2004, Jack McMahan became determined to reinvent himself. He has since served in several capacities in which he has worked to expand opportunities for individuals with disabilities. As current Executive Director of AccessWorks, Inc., McMahan leads a nonprofit company dedicated to helping recreation facility owners and managers improve facility and program accessibility. He has studied at the National Center on Accessibility, the National Parks Service, and The Smithsonian. He is also an active member of LEAD (Leadership Exchange in Arts and Disabilities). McMahan advocates for a broader understanding of the spirit of laws related to access, calling for the application of a variety of tools, techniques, and management practices to build lasting holistic solutions for individuals with mobility, sensory, and cognitive disabilities.
Sandra McMillon – Schedule
Sandra McMillon is a founding member of Rhythmically Speaking—an Oklahoma City theater company that combines storytelling, drama, songs, rhythm, and audience participation in its educational programming for youth and families; and, Ebony Voices—a storytelling group that through song and story deals with a wide array of issues and themes related to the perspectives of women. Having gotten her start in theatre at Oklahoma Children's Theatre as a regular performer at Oklahoma City Community College, McMillon has performed as Grandma in "Sweet Biscuits," Iris the Fairy Godmother in "How Ella Got Her Shows Back," and Miss Magg in "Sebastian The Painter Dog," and "Sebastian the International Traveler."
JD McPherson – Schedule
JD McPherson is a singer, songwriter, and producer originally from southeast Oklahoma. After earning his Master of Fine Arts in Interdisciplinary Art/Open Media at the University of Tulsa, McPherson released a debut album titled "Signs & Signifiers" in 2012 on Rounder Records. He has since toured the Americas, the United Kingdom, Europe, and Australia, and he has performed on television on shows such as The Tonight Show, The Late Show with David Letterman, and Conan. McPherson's most recent album, "Undivided Heart & Soul," released in 2017, was included among yearly best album lists by outlets such as Paste, American Songwriter, and Rolling Stone Magazine. McPherson currently lives in Nashville.
Jennifer Meckling – Schedule
Jennifer Meckling is the Charitable Organization Endowment Program Director for the Oklahoma City Community Foundation (OCCF). Meckling has over a decade of experience serving nonprofits in Oklahoma, having joined OCCF in June 2018. Her previous experience with Neighborhood Alliance of Central Oklahoma and Oklahoma Center for Nonprofits afforded her the opportunity to explore the state and forge relationships with nonprofits and community partners. As a constant champion for growth and maturation for central Oklahoma, she is thrilled to be part of OCCF where she can continue the work of helping nonprofits grow into a sustainable future in pursuit of their cause. Meckling's role with OCCF has her supporting the 360+ organizations with endowed funds, helping them keep sight of the original intent of donors who created a permanent support mechanism for their respective nonprofits, and honoring that intent by continuing to invest in, strengthen, and grow their organizations.
Kiona Millirons – Schedule
Kiona Millirons is a visual artist and teaching artist who, as founder and Executive Director of the Oklahoma City Girls Art School, works to empower underserved girls to become successful in life through learning about the arts. A graduate of the Oklahoma Arts Council's Leadership Arts program, Millirons volunteers throughout the arts community with organizations such as the Oklahoma Visual Arts Coalition. She has taught art classes for children, teens, and adults for more than 14 years in local libraries and in the Oklahoma City Museum of Art, Saint Anthony's Behavioral Medicine Center, and the Homeless Alliance. In addition to having worked in all 52 elementary sites within the Oklahoma City Public Schools district, Millirons has participated in in the state's Smart Start early childhood education initiative, teaching parents about the importance of arts education in a child's development.
Vivian Myers – Schedule
A new member of Ebony Voices, Vivian Myers is a vocalist and pianist who has been involved in music her entire life, having played piano since the age of five. In addition to singing with a variety of choral groups in Oklahoma, Myers has been an active vocalist with choirs in the Denver and Wichita areas.
Ann Neal – Schedule
Ann Neal is the chair of the 15-member Oklahoma Arts Council board. Vice president and vice chairman of the board at the First National Bank & Trust Co. of Miami, Neal has been a longtime supporter of the arts in northeast Oklahoma. She cofounded the Miami Arts and Humanities Council in 1993 and assisted in establishing the Designs of Autumn Festival and Art for Fun summer arts program for students. Neal was a leading financial contributor in recent efforts to restore Miami's historic Coleman Theater. Her efforts also include the creation of Miami Home Plate, an investment property management corporation that is spearheading the revitalization of downtown Miami. A former board member of the Oklahoma Humanities Council, Neal is a 2013 graduate of the Oklahoma Arts Council's Leadership Arts program, a 2013 recipient of the Miami Chamber of Commerce's Impact Award, and a 2014 Governor's Arts Award recipient for Community Service.

Amber Nillpraphan – Schedule
Amber Nillpraphan is a Korean-American K-pop (Korean pop) dance instructor who trained at the exclusive New York City K-pop dance studio I Love Dance and received additional training in Korean-style hip-hop in Seoul, South Korea. Experienced in a variety of dance disciplines including ballet, contemporary dance, and traditional Thai dance, Nillpraphan is currently a K-pop instructor at RACE Dance Studio in Oklahoma City.
Tierney Palmer – Schedule
In addition to more than 20 years of performing in various musicals, plays, and personal pieces, Tierney Palmer has choreographed and costumed for a variety of organizations and events. For the past five years, Palmer has served as choreographer, performer, and researcher for Ebony Voices—a storytelling group based in Oklahoma City that through song and story deals with a wide array of issues and themes related to the perspectives of women.
Nicole Poole – Schedule
Nicole Poole is a Certified Soundpainter and veteran performer with the Walter Thompson Orchestra and the SoundPainting Orchestra de l'Union des Musiciens de Jazz (Paris). With a specialization in multi-disciplinary work, Poole assists performing ensembles with enhancing theatricality, and she serves as a collaboration coach for business organizations seeking to expand their creative potential. Poole has led workshops in Paris, Milan, New York City, Woodstock, Vassar College, and Boston University.
Hui Cha Poos – Schedule
Hui Cha Poos has worked internationally as a dancer, choreographer, producer, instructor, and director. Her passion for dance and musical theatre began in Oklahoma before taking her to Los Angeles and beyond. In addition to working on feature films such as "Batman & Robin" and "Happy Texas," Poos has performed on stage for Disney and the Russian Imperial Circus. Among the stars with whom Poos has shared the stage are Sandy Duncan, Ed Harris, Smokey Robinson, Paul McCartney, and Busta Rhymes. Currently head of the University of Central Oklahoma Jazz Department, Poos serves as the coordinator for the university's dance education program—the only program of its kind in Oklahoma. She has provided choreography for dozens of local entities such as The Pollard Theatre, Oklahoma City Philharmonic, Thunder Girls, Oklahoma City Ballet, and others. Among the groups Poos has co-founded are the Oklahoma Dance Alliance, OKLA Dance Connections, Groove Street Productions, and Race Dance Company—the first professional jazz/contemporary/hip hop dance company in Oklahoma.
Sharon Ray – Schedule
Sharon Ray is the Founding Director of the Bare Bones Arts Society and the Executive Director of the Bare Bones International Film Festival. She also serves as an adjunct professor at Rogers State University. Ray has more than 30 years of experience planning, developing, and implementing innovative and creative programs that interface with the motion picture industry. Through her leadership of Oklahoma's longest running film festival, Ray has earned numerous awards, including induction into the Oklahoma Movie Hall of Fame. She holds a Master of Science in Education from Pepperdine University.
Kyle Roberts – Schedule
Kyle Roberts specializes in film projects including stop motion animation and music videos. He serves as the Founder/Creative Director of Reckless Abandonment Pictures LLC, an independent motion picture company based in Oklahoma City. Roberts worked at NewsOK.com for seven years where, among his responsibilities, he produced a local music show called "Static." After obtaining millions of views on Roberts' personal YouTube channel, he was selected to compete on Syfy's first season of "Viral Video Showdown." Roberts' directorial feature length film "The Posthuman Project" is a coming-of-age teen superhero film that uses superpowers as a metaphor for adolescence. The film racked up 14 awards during its festival run, including seven for "Best Feature," and Roberts won "Best Director" at the Orlando Film Festival. In 2017, Roberts directed two stop motion animated series for Mattel's "Thomas & Friends." He has recently signed on to direct a stop motion animated series for DreamWorks' "Trolls."

Wilmari Ruiz – Schedule
Wilmari Ruiz is an experienced marketing management professional who consistently delivers high-quality and results-focused marketing content in marketing management, project management, advertising, public relations, and finance. She has directed and coordinated marketing activities for specific campaigns, initiated market research studies, analyzed findings, coordinated promotional activities and trade shows, developed key messages for client campaigns, and more. She currently serves on the president's advisory board for Oklahoma State University-Oklahoma City (OSU-OKC). In addition, she is also the manager for Enye Music where she works with award winning bands such as Mariachi Orgullo de America, Banda Gabachos, and Tequila Azul. Among her efforts, Ruiz is co-founder of the Norman Music Festival and co-founder of three mariachi school programs in Oklahoma City Public Schools. A 2017 graduate of the Oklahoma Arts Council's Leadership Arts program, Ruiz currently serves on the board of the Oklahoma Latino Cultural Center and the committee for the new performing arts venue for Oklahoma Contemporary.
Amber Sharples – Schedule
Amber Sharples has served as executive director of the Oklahoma Arts Council since 2013. As the agency's CEO, Sharples is responsible for the development and administration of the policies, programs and procedures of the state agency for the arts. Sharples' career at the Council began in 2006, when she joined the agency as visual arts director and collections manager for the Capitol artwork. She has managed other areas of the agency such as her role as assistant director, where she spearheaded the agency's strategic planning process, managed staff evaluations, and developed agency policies and procedures. Prior to working for the Council, she served as the Communications and Public Affairs Coordinator at the U.S.-Mexico Foundation for Culture in Mexico City. She has served on numerous boards both in Oklahoma and nationally, including Mid-America Arts Alliance in Kansas City, and the National Assembly of State Arts Agencies in Washington, D.C. Sharples holds a Master of Arts in Art History from the University of Oklahoma and a graduate certificate in museum collections management and care from The George Washington University.
Matthew Sipress – Schedule
Matthew Sipress is the Company Manager at Lyric Theatre of Oklahoma. His previous experience includes work in New York on shows including "Hello, Dolly!," starring Carol Channing, and the Off-Broadway production of "The Cocoanuts." In Oklahoma, Sipress has served as director of "It's a Wonderful Life: A Live Radio Play" at Oklahoma City University. He has choreographed numerous local productions, including "Hello, Dolly!," "Fun Home," "The Wizard of Oz," "Mary Poppins," and "Some Enchanted Evening." Sipress was directed and choreographed a production of "Cabaret," which was named Best Musical of 2013 by the Oklahoma Gazette. He has also worked on local productions of "Sweeney Todd," and "The Producers." Sipress has a Bachelor of Science in Entertainment Business from The Ann Lacy School of American Dance and Arts Management at Oklahoma City University.
Mike Slack – Schedule
Mike Slack is the head of business development at Clevyr, Inc, a custom enterprise software company. His responsibilities encompass sales, marketing, and partner relationships. Outside of his duties with Clevyr, Slack serves as a co-founder and partner at StarSpace46, Oklahoma City's largest coworking facility. StarSpace46 is a hub for the technology and entrepreneurship communities. Slack is a graduate of the master's program in nonprofit leadership at Oklahoma City University and now serves as an adjunct professor teaching course in nonprofit program evaluation.
Tava Maloy Sofsky – Schedule
Oklahoma native Tava Maloy Sofsky began her film career in Hollywood immediately after earning her Bachelor of Arts in film and media studies from The University of Oklahoma. Sofsky's credits include "The Mask of Zorro", "Jack", "Beyond Borders", "The Fast and The Furious", "Drop Zone," and "Money Train," among other films. Sofsky's 20 years of experience has elevated her in becoming a respected filmmaker and leader in this industry. She also holds valuable connections to the music industry, therefore her enthusiasm for film and music brings a wealth of knowledge to her current leadership position as director of the Oklahoma Film + Music Office. She serves on the boards of Oklahoma Creativity and Oklahoma City Community College, and she is an active member of the Association of Film Commissioners International.

Kristen Sorocco – Schedule
With an academic background in geropsychology and cultural diversity issues, Kristen Sorocco is a licensed clinical psychologist at the Oklahoma City VA Medical Center and an Associate Professor within the Donald W. Reynolds Department of Geriatric Medicine at the University of Oklahoma College of Medicine. Having dedicated her career to working with older adults and caregivers, Sorocco's current work focuses on the implementation of evidence based programs for older adults that are designed to improve quality of life. Her work has been funded through the Alzheimer's Association, National Institute of Health, and the U.S. Department of Veterans Affairs.
Douglas Sorocco – Schedule
Douglas Sorocco is an owner of the creative rights law firm Dunlap Codding where he helps creators, makers, artists, and innovators protect and defend their art, inventions, and ideas. Sorocco believes that supporting the development of new art and ideas from all corners of society is the recipe for community advancement. Sorocco is a member of the bar in Oklahoma and Illinois, and he is licensed to practice before the United States Patent and Trademark Office. Sorocco's peers and clients have ranked him in Band 1 (the top band) for intellectual property law by the highly regarded U.K.-based Chambers USA: America's Leading Lawyers for Business. Sorocco has been named one of 15 Minority Rainmakers of the Year by the Minority Corporate Counsel Association. In addition to being quoted by regional, national, and international business, technical, and legal publications, Sorocco is a trusted advisor to clients small and large—from local one-person startups and artists, to multinational companies such as Nestlè, Johnson & Johnson, and Siemens Healthcare Diagnostics. Sorocco served as the national Chairman of the Board of Directors of the Spina Bifida Association of America (2004-07). He also served on the Board of Directors for both the International Federation for Spina Bifida and Hydrocephalus (a United Nations supported NGO based in Brussels) as well as Big Brothers Big Sisters of Oklahoma City. Locally, Sorocco currently serves on the Board of Directors for Oklahoma City's Film Row District, Oklahoma Visual Arts Coalition (OVAC), Canterbury Voices, Oklahoma Virtuosi Chamber Orchestra, Creative Oklahoma, and as the current Chairman of the Oklahoma City Girls Art School. Sorocco is a passionate advocate for community inclusiveness—he has been the driving force behind the firm's free community and event space, DC on Film Row.
Emily South – Schedule
Owner and operator of Southstar Dance Academy in Lawton, Oklahoma, Emily South has taught dance for more than 22 years. In addition to having served as an adjunct professor at the University of Central Oklahoma, where she taught jazz, tap, and modern dance, South is a former Creative Director at RACE Dance Company, Oklahoma's first professional jazz and hip-hop company.
Chase Spivey – Schedule
Chase Spivey is the Executive Director of the Norman Film Festival, which he co-founded in 2016. Spivey has worked as a camera operator and production assistant on several films produced in Oklahoma, and he has worked full-time as a commercial videographer in the Oklahoma City metro area since 2014.
Todd Stein – Schedule
Todd Stein serves as President and CEO of Mid-America Arts Alliance (M-AAA). He joined the organization as Chief Operating Officer in 2013 to ensure the day-to-day implementation of programmatic and administrative organizational goals. Stein's career in the arts field has been diverse and substantial. He brings 20 years of experience in strategic planning, finance, program development, and relationship management to his position. Previously he served for eight years as Deputy Director and Chief Operating Officer of the Kemper Museum of Contemporary Art in Kansas City. Prior to his tenure at the Kemper Museum, Stein served as Director of Finance and Administration for M-AAA from 1996−2004. He is a board member of the Crossroads Community Association, the Arts Industry Sector Council, and the Advisory Council for the Economic Development Corporation of Kansas City. Stein is a graduate of the University of Kansas.
Sara Thompson – Schedule
Oklahoma native Sara Thompson is Director of Programming for the deadCenter Film Festival. After completing a Bachelor of Arts in Film Studies at the University of Oklahoma, she moved to New York where she worked as a Production Associate on numerous shows at Vh1. With nearly two years of big city experience under her belt, Thompson decided to move back home where she spent time working in production on various films and commercials. In 2010, Thompson produced the short film, "The Rounder Comes to Town," which won Best Oklahoma Film later that year at the deadCenter Film Festival. In 2011, Thompson was selected to be the festival's first official Shorts Programmer. In 2018, she was promoted to Director of Programming, managing the 1,400 submissions, 100 film screeners, and 6 programmers that choose the films.
Kelly Tompkins – Schedule
As the Director of Main Street Enid, Kelly Tompkins has played a pivotal role in the revitalization of the northwest Oklahoma community's downtown district. Her efforts in placemaking, fundraising, and promotional projects have helped Main Street Enid garner a dozen statewide awards, including Community of the Year. Tompkins is a graduate of the Oklahoma Arts Council's Leadership Arts program, and she holds a certificate of accreditation in placemaking from the University of Miami School Architecture's Charter of the New Urbanism (CNU) program. Tompkins and her husband own Hive Appeal, where they offer consulting services in marketing, events, and the arts to small businesses and communities.
Kevin Tudor – Schedule
Kevin Tudor is a film journalist pursuing a film major at the University of Oklahoma. He presently writes for Daily Grindhouse and The Cinematropolis, and he previously wrote for Red Dirt Report. Tudor is part of the Oklahoma Film Society, screening monthly films at The Paramount Room. He also screens movies on the OU campus through the Headington College Film Society and Cross Cinema. Tudor is a programmer for the Norman Film Festival. He has previously covered such film festivals as deadCenter and the Tribeca Film Festival.

Heather White – Schedule
Heather White is an educator and advocate who has worked in non-traditional learning environments for more than a decade. In 2018, White received the LEAD (Leadership Exchange in the Arts and Disabilities) Award from The Kennedy Center for her leadership and creativity in dramatically reshaping accessibility at the Oklahoma City Museum of Art. In addition to her work on accessibility and inclusion with AccessWork, Inc., White serves as a teaching artist at Edwards Elementary School, and she designs and leads family art-making workshops for the Metropolitan Library System. White formerly served as Docent Programs Manager at Rienzi, the Museum of Fine Arts, Houston's house museum for European decorative arts. She also served as the Tour Programs Coordinator for the Museum of Fine Arts, Houston.
DWe Williams – Schedule
DWe Williams is a lifelong storyteller and producing director of Rhythmically Speaking—an Oklahoma City theater company that combines storytelling, drama, songs, rhythm, and audience participation in its educational programming for youth and families; and, Ebony Voices—a storytelling group that through song and story deals with a wide array of issues and themes related to the perspectives of women. A longtime member of the Oklahoma Arts Council's teaching and performing rosters, Williams has performed and presented programming in schools, libraries, community settings, churches, and conferences. Notable Ebony Voices productions in which Williams has been involved include "Hannah Atkins," Nothing But Mercy: A Private Room Please," "Clara Luper," "Kathey Williams," Pride on the Eastside," and "Queens of Education."
Jabee Williams – Schedule
Jabee Williams is an Emmy Award-winning rapper from Oklahoma City whose music was cited by rap artist Chuck D. of the influential rap group Public Enemy as having the potential to change the world. His latest album, "Black Future," released in 2016, reached as high as #25 on iTunes, and featured a track with Chuck D. titled "Monument" that premiered on Billboard. Williams has toured with Run the Jewels and hip-hop legend Murs. In 2015, he performed in concerts across Europe. He has performed at Kevin Durant's celebrity basketball game and Russell Westbrook's celebrity comedy show. Among his awards, Williams earned the Oklahoma Gazette's Woody Award for Best Hip Hop in 2007 and 2009, the Oklahoma Street Music Award for Album of the Year in 2009, and he was recognized by URB magazine as an Artist to Watch in 2010. Williams' 2014 collaboration with Oklahoma City-based Funnel Design Group to create a television commercial promoting Science Museum Oklahoma earned him an Emmy for commercial writing and performance.
Brian Winkeler – Schedule
Brian Winkeler is a principal partner of Robot House Creative, a strategic brand creative agency he established in 2003. Winkeler has over 25 years of experience in the advertising and marketing communications industry. He is the recipient of more than 100 bronze, silver, and gold local and district American Advertising Awards. The first seven-time winner of the prestigious Special Judges Fontana Award for Humor, Winkeler has also received Best of Show at the Oklahoma City ADDY Awards and the PRSA-OKC Upper Case Awards. Winkeler has been named Advertising Person of the Year by the Oklahoma City Advertising Club. He is a past board member of AIGA Oklahoma and is a graduate of Leadership Oklahoma City.
Jerry Wright – Schedule
Jerry Wright serves as Director of Consulting for the Oklahoma Center for Nonprofits. A licensed consultant with the nationally recognized Standards for Excellence Institute—the nation's leading resource in nonprofit best practices—Wright's career has featured executive leadership positions in diverse industries, including service as President and CEO of four companies. He has spent significant time in turn-around consulting engagements, creating necessary organizational change while improving efficiencies for maximum return on investment with limited resources. Wright is an advocate for the passionate and purposeful members and organizations of the nonprofit and charitable community.
Bradley Wynn – Schedule
Bradley Wynn is a writer, author, historian, and urban archaeologist. When not working as a full-time Deputy with the Oklahoma County Sheriff's Office, Wynn can be found researching, exploring, or writing about topics from Oklahoma City's rich past. His works have appeared in numerous publications, featuring historic examples of baseball in Oklahoma City or the legend of Oklahoma City's former Chinese underground. He has authored two books, "Oklahoma City Film Row" (2012) and "Oklahoma City's Midtown" (2014), and he is currently writing a sequel to his first book, "Oklahoma Drive-Ins & Theaters," along with a fourth, titled "Badge & Brass: The Events and History of Those Who Have the Brass To Wear the Badge." Wynn created and chaired the Oklahoma City Film Exchange District Task Force in 2004, a collaborative "think tank" of professionals who worked to establish the Film Row business district from numerous long-blighted historic buildings. Their vision became a reality in 2006, and it has resulted in a thriving community in downtown's landscape today. Wynn continues as an advocate, historian, and public supporter of the district, while also serving on the Film Row Business District's Board of Directors.
Jeff Yenzer – Schedule
Jeff Yenzer, SPHR, is a private personnel operations consultant and co-working leader. Based in Oklahoma City, Yenzer remotely assists companies across the country. Having served as a human resources leader in multiple industries, and having been an entertainer for more than two decades, Yenzer now advises businesses and startups on purposefully scaling their businesses. In his role as a third-party strategic partner who is able to ensure ethical treatment for all parties, Yenzer's approach to having companies focus on their employees has resulted in successful culture shifts for his clients. Yenzer is also an owner and partner for a local co-working facility, StarSpace46, whose mission is to drive community and innovation by serving as an entrepreneurial hub for professionals across industries.

Amy Young – Schedule
Amy Young is the co-founder and Executive Director of SixTwelve, an arts and sustainability community center in Oklahoma City's Paseo Arts District that offers pre-school classes, after school programs, cooking classes, art exchanges, and summer camps for children of all ages. Prior to SixTwelve, Young served as Education Curator for the Oklahoma City Museum of Art and a music teacher in the Norman Public Schools District for eight years. Young holds a Master of Arts from the University of Oklahoma. She is a 2013 graduate of the Oklahoma Arts Council's Leadership Arts program.
Questions?
For more information contact our Assistant Director.