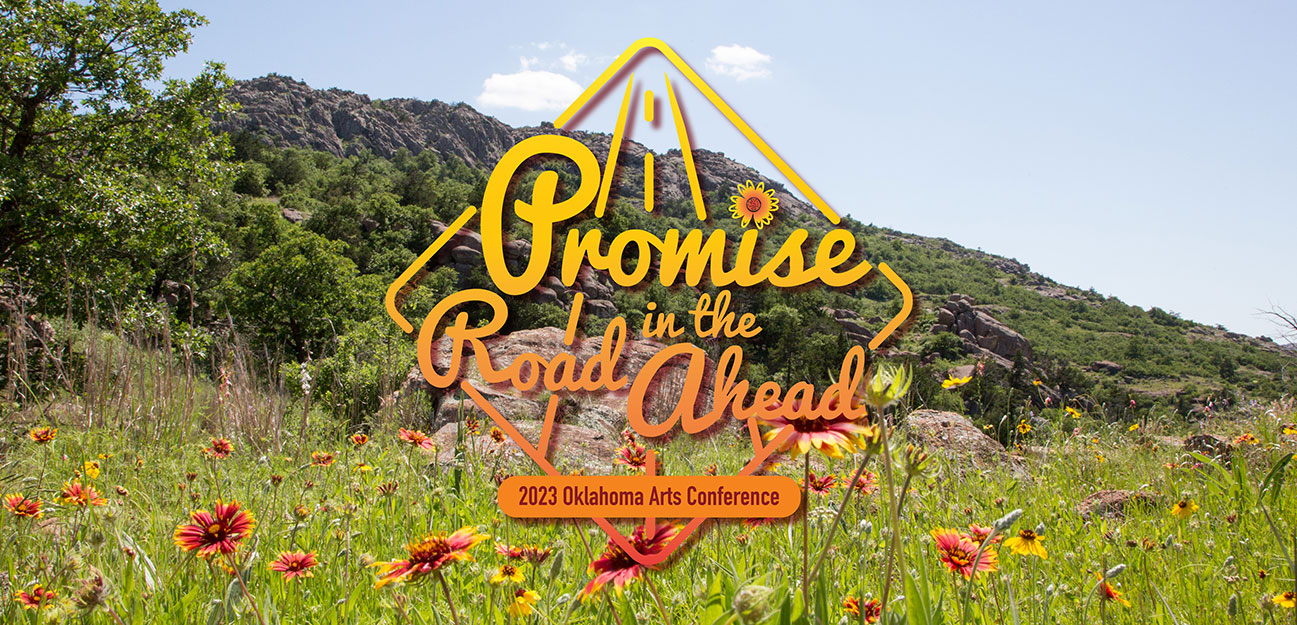 2023 Oklahoma Arts Conference
"Promise in the Road Ahead"
Lawton
October 17-19
For Oklahoma's arts and cultural sector, the path before us offers hope for renewal and the prospects of progress and greater relevance in the future of our state. But the path is not without obstacles. With artists, arts and cultural organizations, and others in the sector endeavoring to climb out of the depths of the pandemic, sessions at the 2023 Oklahoma Arts Conference will focus on instilling a sense of optimism and confidence while equipping us for the intrepid journey ahead. Join us on the road to renewal by registering for the 2023 Oklahoma Arts Conference!

The 2023 conference is supported in part by the National Endowment for the Arts and Oklahomans for the Arts, with additional support from Lawton Fort Sill Convention & Visitors Bureau.

About the Oklahoma Arts Conference
The Oklahoma Arts Council organizes the biennial statewide Oklahoma Arts Conference to bring together the state's arts and cultural industry for professional development and networking opportunities. The conference takes place every two years, serving hundreds of arts administrators, artists, community developers, educators, students, volunteers, and others involved in the arts and cultural sector in Oklahoma.

Conference sessions feature nationally recognized industry experts and Oklahoma-based presenters. Sessions focus on nonprofit management, career development for artists, community and economic development through the arts, arts education, and more. Attendees participate in a variety of presentations, workshops, panel discussions, and performances, while evening events allow participants to experience the arts in the host community.

The Oklahoma Arts Conference brings together hundreds of Oklahomans from the arts in one location where participants get equipped for success, gain and share ideas, and celebrate Oklahoma's vibrant and growing creative industry.
Receive updates about the Oklahoma Arts Conference.
Questions?
For more information contact our Director of Rural and Creative Community Outreach.