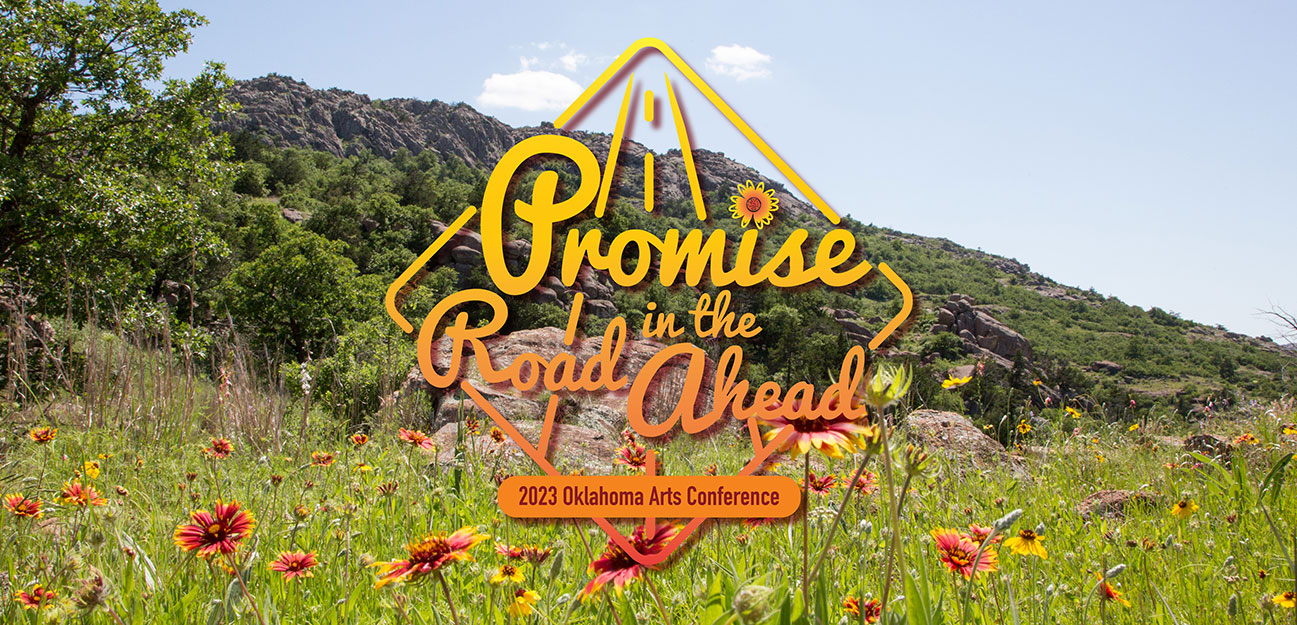 2023 Oklahoma Arts Conference
"Promise in the Road Ahead"
Featured Presenters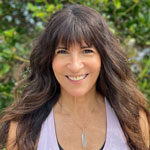 Lauree Dash – Schedule
A veteran of the television industry, Lauree Dash is a Certified Mindfulness Meditation Teacher and Advanced Yoga Nidra Facilitator having taught the concepts and practices of mindfulness and meditation for over 5 years in Oklahoma in both healthcare settings, and the corporate world. Dash relocated to Oklahoma City following a 20-year career as an Emmy-winning television producer in Los Angeles. Her husband, Oklahoma native Ford Austin, is a Level 1 Trauma Survivor of a catastrophic car accident that was the catalyst for her changing her life. Dash's expertise has been enlisted locally by the INTEGRIS Cancer Institute, Mercy Cardiac Rehab, the Oklahoma Association of Community Action Agencies, Public Strategies, Chesapeake Energy, and Soul Yoga OKC. She has presented for the Oklahoma City Chamber of Commerce, Calm Waters Counseling Center, and for teachers at ASTEC Charter School. Among her many efforts, Dash co-created a program of mindfulness practices as part of the integrative medicine program offered to cancer patients at the INTEGRIS Cancer Institute. Dash is a graduate of the two-year Mindfulness Meditation Teacher Certification Program with master teachers Jack Kornfield and Tara Brach through the University of California, Berkeley's Greater Good Science Center. She has studied mindfulness and the heart practices through the UCLA Mindful Awareness Program (MAPs), and is currently the only trained teacher in Oklahoma for Mindful Self Compassion, based on the work of Kristin Neff and Chris Germer.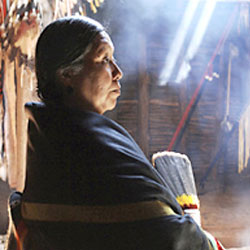 Vanessa Jennings – Schedule
Vanessa Jennings (Kiowa/Kiowa-Apache/Pima) is a regalia maker, clothing designer, cradleboard maker, and bead artist who combines knowledge gained from her family and tribal elders with careful study of historical sources to perfect her art. She was raised by her grandparents, Jeannette Berry and Stephen Mopope, on her Grandmother's Indian Allotment between Fort Cobb and Anadarko, Oklahoma. She began learning traditional Kiowa artistic techniques at the age of 11. She is now considered an expert on Kiowa culture. In 1989, Jennings was awarded a prestigious National Heritage Fellowship—one of only a handful of Oklahomans who have received the distinction. She has been called a "living national treasure" by two U.S. presidents. Jennings continues to share her deep knowledge of Kiowa culture by teaching in her community both the artistic methodology and history of their people.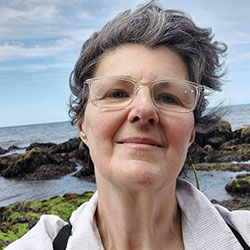 Carolyn Sargentson – Schedule
With a focus on empowering individuals and teams to realize their visions, Carolyn Sargentson has served as a consultant, coach, and mentor for institutions in the fields of art, culture, museums, and academia. Her work has taken her to the United Kingdom (U.K.), United States, Canada, and Australia. Since 2022, her work has involved Oklahoma-based institutions, which she credits with stirring enthusiasm for supporting the work and welfare of arts organizations in the state. In her work, Sargentson helps individuals and teams gain an understanding of themselves at systemic and personal levels. She teaches them how to enter into creative relationships, moving forward with shared and sustainable visions. Sargentson began her career as an art historian before becoming Head of Research at the Victoria and Albert Museum in London—the U.K.'s national museum of art and design. There, she led teams to perform groundbreaking research, delivered through books, exhibitions, conferences, and public programs. In addition to having advised the government's Arts and Humanities Research Council on strategy, impact, and knowledge transfer, Sargentson has served on an advisory body for the Getty Foundation's Collaborative Research Grants.
Conference Presenters and Panelists
Melody Allen – Schedule
Melody Allen is an artist based in Tulsa who specializes in acrylic and watercolor paintings. She has been exploring the world of acrylic paint markers for the past two years. Allen's creative process consists of getting lost in her imagination and translating that imaginary world through art. Her subject matter is often expressed through animals painted in colorful palettes and clouds. Occasionally, her inner comic book fan comes out. Allen's imagery is often inspired by anime, comic strips, and, more recently, books. She is currently reading through "Chronicles of Narnia" and "The Lord of the Rings."
Jennifer Allen-Barron – Schedule
Jennifer Allen-Barron is the Arts Education Director for the Oklahoma Arts Council. She holds degrees in Fine Arts and French from the University of Oklahoma. Prior to joining the Oklahoma Arts Council, Allen-Barron served as Executive Director of the Paseo Arts Association and as Community Arts Program Director at the Arts Council Oklahoma City. She has held volunteer committee and board member roles for several Oklahoma City-based nonprofits and is a practicing visual artist, working primarily in acrylic paint. In her role with the Oklahoma Arts Council, Allen-Barron works with schools across the state—including alternative education school sites—to develop and expand arts education programs. She oversees the agency's Oklahoma Teaching Artist Roster and Online Fine Arts Curriculum, and she leads the agency's participation in various statewide and national arts education initiatives.
Carolyn Bartley – Schedule
Carolyn Bartley serves as the National Endowment for the Arts (NEA) Program Manager for Creative Forces®: National Endowment for the Arts' Military Healing Arts Network. Prior to joining the NEA in 2020, Bartley worked at Americans for the Arts as the Creative Forces Project Administrator. Before making a career change into arts administration with a focus on arts, health, and the military, Bartley spent 15 years in the United States Air Force. She served in a variety of assignments to include three deployments in support of Operation Iraqi Freedom and Operation Enduring Freedom. Bartley finished her active duty Air Force career working in the Office of Information Dominance and Chief Information Officer where she oversaw staff activities of more than 50 personnel. Bartley received her Bachelor of Science in Computer Science from the University of Maryland College Park. She holds a Master of Science in Computer Systems from the Air Force Institute of Technology, and a Master of Arts in Arts Management from George Mason University.
Melissa Beck – Schedule
Melissa Beck is the Director of Community Development for the Lawton Fort Sill Chamber of Commerce, specializing in bringing people together. She is a journalist and former news director for public radio with a background in sales, marketing, event planning, and stage production. She has worked and volunteered in the nonprofit arts and business community for 16 years. She is a jeweler and jewelry designer by family trade and grew up working in her family's jewelry and international diamond trade business. She earned a Bachelor of Arts in English/Language Arts from Cameron University, multiple certifications from The Gemological Institute of America, is a graduate of the Oklahoma Chamber of Commerce Executives Chamber Management Institute and received a Master of Arts in Nonprofit Leadership Arts Administration from Oklahoma City University. Beck worked as the Arts and Science Coordinator for Classical Conversations Lawton campus, served on the board of the Southwest Oklahoma Opera Guild for 14 years, the Lawton Fort Sill Art Council Board, the Lawton Business Women board, and the Arts for All Gala Committee. She is currently the President of Lawton Community Theatre and a board member with the Lawton Philharmonic Orchestra. She also serves on the Arts for All Festival Committee, International Festival Committee, REI Women in Business Summit planning committee, and she is co-chair of the 2023 Oklahoma Arts Conference planning committee.
Beth Bienvenu – Schedule
Beth Bienvenu is the director of the Office of Accessibility at the National Endowment for the Arts (NEA), where she manages the NEA's technical assistance and advocacy work devoted to making the arts accessible for people with disabilities, older adults, veterans, and people in institutional settings. She provides guidance and support to state arts agency staff and professionals working the fields of arts access, creativity and aging, arts and health, universal design, and arts in corrections. Prior to the NEA, Bienvenu worked as a policy advisor for the U.S. Department of Labor's Office of Disability Employment Policy (ODEP), where she analyzed public and private sector policies and practices related to the employment for persons with disabilities. She also served as an adjunct professor for George Mason University's Master of Arts in Arts Management program, where she taught courses in arts policy and comparative international arts policy. Prior to coming to Washington D.C., Bienvenu worked in public relations for classical and folk musicians, managed a youth chorus, and served as assistant director for the Bloomington Early Music Festival in Bloomington, Indiana. Bienvenu received her bachelor's degree in sociology and music from Alma College, master's degrees in sociology and arts administration from Indiana University, and her Ph.D. in organizational leadership from the University of Oklahoma.
Amanda Boehm-Garcia – Schedule
Amanda Boehm-Garcia is the Director of Learning and Engagement at the Fred Jones Jr. Museum of Art in Norman. Boehm-Garcia holds a Master of Fine Arts in Printmaking from the San Francisco Art Institute where she was the recipient of a Fulbright Fellowship during her graduate studies. She has worked for the past 20 years as an arts educator in a variety of institutions and environments, demonstrating a strong dedication to free-choice learning models designed for self-discovery and expression.
Chandra Boyd – Schedule
Chandra Boyd serves as the Deputy Director of the Oklahoma Arts Council. She has more than 25 years of experience in arts education and administration, having held positions with the Oklahoma City Museum of Art, Oklahoma City Community College, and the National Cowboy & Western Heritage Museum. Boyd holds a Master of Business Administration and a Master of Liberal Arts from Oklahoma City University with an emphasis on Marketing and Art History. She earned a Bachelor of Arts in Art History and French from Oklahoma State University. As Deputy Director, Boyd provides oversight of agency programs and operations, including human resources and policy development. She also oversees the development of the agency's strategic plan.
Jennifer Bryan – Schedule
Jennifer Bryan is the Allied Arts Campaign & Grants Director. In this role, she oversees the organization's annual fundraising drive and grantmaking programs. Originally from New Orleans, Bryan is a graduate of Louisiana State University. Prior to moving to Oklahoma City, she worked at the National Park Service and United Nations Foundation in Washington, D.C.
Bruce Caesar – Schedule
Bruce Caesar is a 1998 National Endowment for the Arts Heritage Fellow from Anadarko. He represents the third generation in a family of metalsmiths. His father, Julius (Pawnee), was widely recognized as an accomplished craftsman working in German silver who won many awards for his work. German silver, a nonferrous alloy of nickel, copper, and zinc, was invented in the early 1820s. Its hardness and ability to take a shine soon made it a preferred metal for many Native American artisans, particularly in the Southern Plains region. Caesar started working with metal at age seven. By the time he was nine, he was demonstrating jewelry making in craft shows with his father. His apprenticeship with his father was long and intense, and he continues to build on his father's legacy of incorporating lapidary work into his designs and signing his more elaborate commissioned pieces. Caesar has embraced the tradition of Southern Plains metalsmithing while finding his own unique interpretations of traditional motifs. The thoughtful, refined designs of his jewelry can be as simple as a sentence that conveys a thought or as deep as an essay that conveys a whole belief. His work has won many awards and has been featured in major exhibits, such as "Contemporary Southern Plains Indian Metalwork," sponsored by the Indian Arts and Crafts Board, and in articles in Oklahoma Today and Native Peoples magazines. Caesar occasionally offers demonstrations for schools, museums, and galleries. He enjoys teaching young people, and his son Adam has been his principal disciple. Caesar's work continues to balance tradition with an adventurous outlook toward design possibilities.
Sunny Cearley – Schedule
Sunny Cearley serves as President/CEO for Allied Arts. Cearley came to Allied Arts from her role as Senior Vice President of Membership for the Greater Oklahoma City Chamber. Prior to that, she spent almost a decade leading sales efforts for The Journal Record Publishing Company. Before working in the arts full-time, Cearley sat on the executive committee for The Civic Center Foundation and on the advisory board for El Sistema Oklahoma. She is passionate about the fact that art improves the quality of life and supports economic development in our community. Cearley holds a bachelor's degree in journalism from Baylor University and a Master of Journalism from the University of North Texas. She is graduate of Leadership Oklahoma City Class 30 and LOYAL Class III
Tracie Chapman – Schedule
A resident of Mannsville, Tracie Chapman is an active member of the arts and education community in southern Oklahoma. A current member of the Mannsville School Board, Chapman is a past chairman of The Goddard Center, a nonprofit arts organization that presents performances, exhibitions, and educational programs in Ardmore. She also served on the center's fundraising committee. Chapman is a devoted art collector who attends arts shows nationally and has opened and operated a pottery painting studio. She is a founding member of Friends of the Oklahoma Arts Council and the current chair for the state agency.
Todd Cunningham – Schedule
Todd Cunningham is the founding Executive Director of Arts Alliance Tulsa, Inc. He began his career in nonprofit arts management in Tulsa nearly 20 years ago. Prior to that, he formed and operated a publishing company in Dallas for 15 years. A graduate of the University of Oklahoma, Cunningham enjoys travel and time with family and friends.
Beto Divino – Schedule
Alberto "Beto Divino" Rivas is a First American Citizen of the Chickasaw Nation and Chicano, involved in both local and statewide efforts in the arts, mental health, and an array of nonprofits for more than 15 years. Divino serves in a variety of roles, including public speaker, consultant, panelist, board member, writer, activist, and volunteer. For his efforts, he has been recognized with numerous accolades from local and state officials, professional groups, and media outlets, and was most recently presented with a Community Service Award during the 2021 Oklahoma Governor's Arts Awards. Divino serves as the Tribal Resource Project Manager for HeartLine INC., helping develop a nationwide platform to assist Tribal Nations with behavioral health and substance abuse resources.Previously, Divino spent more than 15 years as a ubiquitous presence in the Lawton Ft. Sill arts community, investing time and energy across a roster of arts organizations and cultural events. His contributions as a board member and volunteer benefited Lawton Community Theatre, International Festival, Arts for All Festival and Gala, Blue Moon Productions Theatre, Lawton Philharmonic Orchestra, Oklahoma A+ Schools, and other groups.
Tonnie Dosser – Schedule
Tonnie Dosser, Executive Director for Oklahomans for the Arts (OFTA), has more than 20 years of nonprofit leadership. In her role with OFTA, Dosser is tasked with developing the vision of OFTA's board of directors and making a positive difference for art in Oklahoma. Leading the organization in efforts to ensure that all Oklahomans have access to quality arts experiences and arts education through public policy initiatives at the state and federal levels. This grassroots organization is dedicated to advocating for the arts to federal, state, and local policymakers, supporting the importance of arts education, and promoting the arts and creative industries in Oklahoma.
An artist herself, Dosser is creating a platform for art and art education advocacy that can be shared among the art community as well as art supporters throughout the state of Oklahoma.
Dewaine Farria – Schedule
Dewaine Farria is the author of the novel "Revolutions of All Colors," winner of Syracuse University's 2019 Veteran's Writing contest. His short stories and essays have appeared in Literary Hub, the New York Times, Rumpus, the Southern Humanities Review, CRAFT, and various anthologies among other notable publications. Farria is a contributing editor for the Maine Review and an instructor in the Voices From War Writing Workshop. As a U.S. Marine, Farria served in Jordan and Ukraine. Most of his professional life outside military service has been with the United Nations Department of Safety and Security (UNDSS), with assignments around the world. Farria was awarded UNDSS's Bravery Award for his actions during an attack on a compound in Mogadishu in 2013. He holds a Bachelor of Science from the University of the State of New York-Albany, a Master of Science in International and Area Studies from the University of Oklahoma, and a Master of Fine Arts in Creative Writing from the Vermont College of Fine Arts. Farria was awarded a Creative Writing Literature Fellowship by the National Endowment of the Arts in 2022, and a MacDowell Fellowship in Literature Fiction in 2021 and 2022.
Eyakem Gulilat – Schedule
Eyakem Gulilat joined the Oklahoma Arts Council in 2019 and currently serves as the Director of Creative Placemaking and Community Development. He obtained his Bachelor of Arts in Interdisciplinary Studies in Photojournalism and Art from Abilene Christian University. He holds a Master of Fine Art in Media Arts from the University of Oklahoma. Gulilat is PhD candidate at the University of Oklahoma's Regional and City Planning Department. He is a practicing visual artist working primarily with themes related to cross cultural encounter, memory, placemaking, and photography. His photography work has been exhibited throughout the United States.
Jame Lyn Hamilton – Schedule
Jame Lyn Hamilton (Tohn Thay Tigh Gyeah Mah) (Comanche/Kiowa) is a 2009 graduate of the Oklahoma Arts Council's Leadership Arts program, which she credits for providing essential tools for her work in her community. She grew up the great granddaughter of one of the headsman of the Kiowa Gourd Clan, the granddaughter of the Aw Day Mahtaun (Favored Woman) of the Kiowa Tribe, learning tribal protocol, language, and expectations. Hamilton acquired her Kiowa and Comanche regalia making skills from her mom and grandmothers—her goal is to ensure that the knowledge she was taught will continue to her daughter and future generations. Currently, Hamilton is completing a series of moccasin making classes for the Comanche Nation at locations across Oklahoma and Texas. She also works with state organizations, tribal programs, and school districts to teach regalia making and other Indigenous skills. During the pandemic, Hamilton and her husband started an online business called Choke Cherry Designs. What began as making small Kiowa and Comanche jewelry turned into full dance outfits and custom built camp furniture and home furnishings. In 2022, Choke Cherry Designs was commissioned to construct Arapaho exhibit pieces for the Colorado History Museum's Sand Creek Massacre exhibit. Choke Cherry Designs allows them to completely fulfill their obligations while ensuring the artistry, crafting skills, and regalia making knowledge of their cultures continues.
Chance Harmon – Schedule
Chance Harmon is the Executive Director of Lawton Community Theatre in Lawton, Oklahoma. He has over 35 years of experience in the creative arts having produced, directed, and performed in many regional theater productions and Broadway national tours. Harmon was a casting director and vocal coach for the MTV networks and has worked for ABC, NBC, Food Network, and Fox News, among other television networks. Harmon is the former producing artistic director of the Wichita Theatre in Wichita Falls, Texas, where he created and administered the Acting Out in Class program in area north Texas schools. In 2016, Harmon consulted and participated in the Wichita Falls Alliance for Arts and Culture's inaugural TALL program, and in 2018, he lent his expertise to Lincoln Center Education's Teaching Artist Development Labs. Harmon is an active member in the Lawton/Ft. Sill and Wichita Falls communities and is a fierce advocate for arts in communities.
Jason Harris – Schedule
Jason Harris has nearly 20 years of experience in the management of local, state, and national nonprofit humanities-based programs and organizations. Currently, he serves as the executive director of Chisholm Trail Museum in Kingfisher. Harris has a lengthy record of working with state and regional museum associations and facilitating collaborative partnerships among organizations. He serves on the board of directors for the Oklahoma Museum Association (OMA), Mountain Plains Museum Association (MPMA), and Red Carpet Country regional tourism organization. Harris serves as the advocacy chair for both OMA and MPMA and helps organize Museum Advocacy Day at the Oklahoma State Capitol. He received his Bachelor of Arts and Master of Arts in History–Museum Studies, and his Ph.D. in History with an emphasis in public history from Oklahoma State University.
Representative Toni Hasenbeck – Schedule
Oklahoma State Representative Toni Hasenbeck of Elgin proudly serves House District 65, which includes Caddo and Comanche counties. She was elected to the Oklahoma House of Representatives in 2018. During the most recent legislative session, Hasenbeck served as a House Floor Presiding Officer and as vice chair of the House Public Health Committee. Previously, as a freshman legislator, she served as vice chair of the House Appropriations & Budget Subcommittee on Education, a committee on which she is currently a member. She also sits on the full House Appropriations & Budget Committee and on the House Agriculture Committee. Hasenbeck is a proud alumna of Oklahoma State University. After college, she worked for 19 years as an educator, teaching all ages of children and working in three school districts. She holds a master's degree from Cameron University.
Joe D. Holcomb – Schedule
Joe D. Holcomb, an Oklahoma native, is a meditation teacher, sacred sound practitioner, breathwork facilitator, and mindful health coach with a passion for bringing mindfulness practices to patients, caregivers, co-workers, businesses, and the community. Holcomb obtained two bachelor's degrees at Oklahoma State University and his master's degree at Oklahoma City University. He has spent the past five years studying with teachers at the McLean Meditation Institute, Sedona Crystal Temple, Inspired Sedona, Dr. Sears' Wellness Institute, and MMI Mindful Training Company to go deeper in meditation, sound, breathwork and mindful coaching.
Alena Jennings – Schedule
Alena Jennings is an artist, teacher, and small business owner. She established The Doodle Academy in Ponca City as a diverse space incorporating various artistic mediums, reflecting Jennings' dedication to supporting the local art community. In 2013, Jennings received her Bachelor of Arts from the University of Science and Arts of Oklahoma (USAO) in Chickasha. She moved to Ponca City in 2016 where she has been actively involved in serving the community by volunteering for various nonprofit organizations, allowing her to gain a deeper understanding of the community's needs. This knowledge has helped shape the services provided at The Doodle Academy.
Margaret A. Keough – Schedule
Margaret A. Keough serves as Director of Advocacy for Mid-America Arts Alliance (M-AAA), the regional arts organization—serving Arkansas, Kansas, Missouri, Nebraska, Oklahoma, Texas, and beyond. She previously acted as M-AAA's director of marketing and communications (2014–23), managing the organization's branding, marketing, communications, and advocacy work. She also draws upon more than 20 years of museum marketing experience at the Nelson-Atkins Museum of Art and the Kemper Museum of Contemporary Art, both in Kansas City, Missouri. Keough earned an Master of Business Administration from Rockhurst University and holds undergraduate degrees in art history and in journalism, with a concentration in advertising, from the University of Kansas. Keough has presented on variety of topics at the annual meetings of the American Alliance of Museums, National Arts Action Summit, National Arts Marketing Project, among others. Selected for the Getty Leadership Institute's Next Generation program, Keough has served as president of the Kansas City Attractions Association, publicity chair for 2018's Association of State and Local History conference, juror of Plaza Art Fair, as a member of Legislative Planning Committee for Americans for the Arts, and as a grant panelist.
Kym Koch Thompson – Schedule
Kym Koch Thompson is the founder and principal for Koch Communications, a digital media and public relations company providing integrated marketing strategy and execution to grow revenues and awareness for businesses in all sectors. She is also the founder and principal of Oros Analytics, a marketing intelligence platform that shows the true value of marketing strategy and spend by unifying business and marketing data into customized dashboards that offer actionable, strategic insights. Thompson is former chairperson of the Oklahoma Arts Council, a founding member and current president of the arts advocacy group Oklahomans for the Arts. She currently serves on the boards of Mid America Arts Alliance, Oklahoma Blood Institute, Oklahoma Quality Foundation, and Science Museum Oklahoma.
Teresa Lopez – Schedule
Teresa Lopez is founder of the Comanche Youth Dancers, a program she has facilitated for over 34 years. She works with dancers ranging from three to 18 years old, and she is currently teaching her second generation. Proud of her Comanche culture, Lopez wants to continue educating children about the importance of learning Comanche dances and songs so the traditions can be passed along to future generations.
Caroline Lowery – Schedule
Caroline Lowery serves as Executive Director of Oklahoma Humanities—the state's affiliate for the National Endowment for the Humanities. Lowery's work focuses on the intersection of the academic and public humanities and improving and increasing accessibility to the humanities statewide. Lowery received her Bachelor of Arts in Humanities from the University of Central Oklahoma and her Master of Arts from the University of Oklahoma with research focusing on qualitative and quantitative evaluation of the public humanities in American life. Prior to serving as the Executive Director, Lowery was a Program Officer with Oklahoma Humanities from 2012-2016. As a lifelong advocate for liberal arts education and equitable education opportunities for all Oklahomans, Lowery serves on the Board of Directors for the Oklahoma Council for History Education and the Advisory Board for the University of Central Oklahoma College of Liberal Arts
Elizabeth Maughan – Schedule
Elizabeth Maughan is the Director of Fine Arts with the Oklahoma State Department of Education. She led the revision and creation process for the 2020 Oklahoma Academic Fine Arts Standards and is leading the creation process for Fine Arts Curriculum Frameworks. Maughan is past president of the Oklahoma Kodály Educators (OKE) and serves as past National Conference Chair for the Organization of American Kodály Educators (OAKE). She also serves on the Research and Publications Committee and the Envoy Editorial Board Committee for OAKE. In addition, she is a member of the National Association for Music Education (NAfME) and the Oklahoma Alliance for Arts Education (OAAE). Maughan is also Member at Large for the State Education Agency Directors of Arts Education (SEADAE).
Becky McCray – Schedule
Becky McCray is a small-town entrepreneur and rancher from Hopeton (population 33) in northwest Oklahoma. As co-founder of SaveYour.Town, she pulls together the threads of arts, creative placemaking, economic development, and community development. The result is practical steps you can put into action right away to shape the future of your town or neighborhood. Her practical perspective is featured at her highly-ranked website, Small Biz Survival, and in her award-winning book, Small Town Rules.
Wallace Charles Moore, Sr. – Schedule
Wallace Charles Moore, Sr. is co-founder of Barkingwater Productions, an organization dedicated to the preservation of the history of the American West with special emphasis on the contributions made by African Americans. In 1997, he became the Charter President of the Lawton/Fort Sill Chapter of the 9th and 10th (Horse) Cavalry Association. He has also served as the chapter's first vice-president and historian. Moore has authored three books, "Ebony Shadows of the Trail," "Hoof Prints on the Canadian," and "Ebony Horse Soldier." The first two are a series of short stories that are fiction based on real African American lawmen and outlaws. The last is a collection of cowboy poetry about the life and times of the Buffalo Soldiers. During his 30 years as a performer, Moore has claimed the title of "America's only Black Cowboy Poet." He has been a "history interruptor" for the National Historical Landmark Museum at Fort Sill.
Karen Neurohr – Schedule
Karen Neurohr is a professor with the Oklahoma Oral History Research Program at the Oklahoma State University (OSU) Library where she helped launch the library's early oral history project focused on the rich heritage, history, and traditions of OSU. In 2007, she created "Remembering Wilma Elizabeth McDaniel: Okie Poet and Dust Bowl Emigrant," an oral history project. Neurohr is the department lead for ListenOK, an outreach initiative for creating and maintaining an online inventory of oral history interviews held in repositories throughout Oklahoma. Neurohr has extensive experience with community outreach. She holds a doctorate in Higher Education from OSU, and a Master of Science in Library and Information Studies from the University of North Texas. She has also completed the University of California, Berkley, Oral History Center's Advanced Oral History Summer Institute.
Amy Nevius – Schedule
Amy Nevius currently serves as adjunct faculty for the Department of Dance at the University of Central Oklahoma as well as the Humanities and Social Sciences Division at Rose State College (RSC). She is the resident choreographer for all theatre productions produced by RSC Theatre where she was a 2022 Excellence in Teaching Award Recipient. Nevius completed her undergraduate studies with a Bachelor of Arts in Dance Education from the University of Central Oklahoma. Since then, she has worked to bring arts education in the form of dance and creative movement to a wide range of participants throughout the state of Oklahoma through artist-in-residence programs, master classes, workshops, arts camps, staff development sessions, seminars, adjudications, committee service, performances, and guest choreographer positions. Believing that individuals learn best through the application of the arts in various formats, Nevius finds great joy in working collaboratively with artists of other mediums,to bring multi-faceted arts curriculum to participants of all ages and abilities. More recently, she has been honored to serve on the Dance Standards Writing Committee for the Oklahoma State Department of Education (OSDE) as well as serving on the Fine Arts Advisory Committee for the OSDE. In addition to her work in Arts Education, she has also enjoyed working as a professional dancer, aerialist, and choreographer for over 20 years as a founding member of Perpetual Motion Dance. She loves the challenge of creating intricate choreography through modern dance and Perpetual Motion's latest explorations in aerial dance. Her professional performances and choreography have been a part of numerous concerts, festivals, theatre productions and arts-centered events throughout Oklahoma, Texas, Kansas, Arkansas, New Mexico, and California. "The Big Voices Project (2023)" marks Nevius's first production to serve as Artistic Director of Perpetual Motion Dance.
Ronda Love Norrell – Schedule
Ronda Love Norrell is a fourth generation Lawtonian and proud Oklahoman who strives to improve the arts in her community daily. As a child, she was taught the love of volunteering as a means of improving lives. She is a board member of Arts for All Inc., Arts for All Festival, and Lawton Philharmonic Society, serving on grants and fundraising committees of the organizations. In 2023, she chaired the first Arts for All Summer Arts Institute in conjunction with Lawton Public Schools, serving at-risk and underserved elementary students. To love art and to share it is a pleasure and an obligation she takes seriously on behalf of her community.
Molly O'Connor – Schedule
Molly O'Connor joined the Oklahoma Arts Council in 2006 and currently serves as the Director of Rural and Creative Community Outreach. In her role, she oversees the Oklahoma Arts Conference and the Leadership Arts program. O'Connor previously worked for the Arts Council Oklahoma City where she managed the performing artist rosters and directed events such as the WinterTales Storytelling Festival, Opening Night, and Twilight Concerts. She is a multi-disciplinary artist and her work combines creative writing, storytelling, comedy performance and visual art. O'Connor holds a Bachelor of Fine Arts in 3-D Design from the University of Oklahoma.
Chad Oliverson – Schedule
Chad Oliverson has served as the Director of Marketing for Arts Alliance Tulsa (AAT) since its opening day and has recently added Community Partnerships to his title. Prior to his work with AAT, Oliverson served as Marketing lead for Downtown Tulsa. He had a 20 year run on staff at the Tulsa Performing Arts Center (PAC), where he served in areas from ticketing to house management until he accepted the position of Marketing Manager for the PAC Trust. Oliverson holds a theatre degree and a communications/PR degree, and he has completed his Facility Management certification. He has worked consistently in the arts since the age of 16. Oliverson has served on arts boards and committees, and he is an Equity actor with film and modeling experience.
Jenny Perry – Schedule
Jenny Perry grew up in southern California but has been an Oklahoman since 1985 where, in 2010, she rented an art studio in downtown Frederick, Oklahoma, and eventually bought and remodeled a 110-year-old building to create the permanent home of Jenny Perry Studio. Perry is a mosaic and mixed media artist who uses smalti, stone, glass, unglazed porcelain, and a variety of other materials including found objects. She teaches mosaic workshops in her studio and has been the Artist in Residence for Frederick Public Schools since 2018. Her work has been in numerous exhibitions across the country including a solo exhibit in the Governor's Gallery at the Oklahoma State Capitol.
Robert Peterson – Schedule
Lawton-based artist Robert Peterson's stunning portraiture depicts the diversity of the Black experience, often pushing against stereotypes. His work has sold at art fairs across the country, including Art Basel Miami and a solo show at Claire Oliver Gallery in New York, and it has been added to prominent museum collections around the country. Peterson was commissioned by the United States Postal Service to paint a portrait featuring the iconic author Ernest J. Gaines ("A Lesson Before Dying")—his painting of Gaines was featured on a new postage stamp in 2023 to celebrate Black History Month.

Jason Poudrier – Schedule
Jason Poudrier is a novelist, essayist, poet, and Purple Heart recipient of the Iraq War. A 2018 Pat Tillman Scholar, Poudrier is an award-winning author of two poetry collections, "Red Fields" and the chapbook, "In the Rubble at Our Feet." His poems have recently appeared in World Literature Today and Blue Streak. His fiction has been listed as a finalist for the New Plains Review Sherman Chaddlesone Flash Fiction contest, semifinalist for American Short Fiction's American Short Fiction's American Short(er) Fiction contest, and honorable mention for Proud to Be: Writing by American Warriors, Volume 6. A 2015 graduate of the Oklahoma Arts Council's Leadership Arts program, Poudrier was instrumental in the development of the Oklahoma Arts Council's Arts and Military Initiative. He is currently pursuing a Ph.D. in English Education at the University of Oklahoma and serving as the Arts and Humanities Administrator for the City of Lawton.




Shailah Red Elk-Ramos – Schedule
Shailah Red Elk-Ramos is a native of southwest Oklahoma and a proud Comanche Nation tribal citizen who works as a mental health family specialist providing psychotherapy at Lawton Indian Hospital–Behavioral Health Clinic. A self-taught artist, Ramos has evolved her craft over the course of 10 years, creating a reputation of originality and utilizing art as a tool for healing. Through her company, The Native Hippy, she enjoys creating art and giving it away in all capacities. Ramos' love for the arts and her passion for telling a story and sharing a vision are evident in her work.
Caitlin Robinson – Schedule
Caitlin Robinson began performing modern dance professionally while pursuing her Master of Professional Accounting at the University of Texas. She was a founding member of Borealis Dance and her performance with the company at Austin's FronteraFest was chosen as, "Best of the Fest." After moving to Oklahoma City, Robinson joined Perpetual Motion Dance where she added aerial dance to her repertoire. Robinson has also trained extensively in rhythm tap, learning from world renowned tap dancers at Tapestry Dance Company, Soul 2 Sole, and the Chicago Human Rhythm Project. She is currently an aerial instructor and choreographer creating innovative dance with Perpetual Motion Dance as well as serving as the Finance Director and Board Treasurer.
Jenyann Roig – Schedule
Jenyann Roig is an Emmy Award-winning writer who works as Communications Manager for Allied Arts in Oklahoma City. Prior to joining the team, Roig worked as a journalist in Oklahoma for 12 years. She holds a bachelor's degree in Radio/TV from Cameron University in Lawton. She also holds a master's degree in Nonprofit Leadership from Oklahoma City University.
Cindy Scarberry – Schedule
Cindy Scarberry has been with the Oklahoma Opry for over 35 years, serving as vocalist, Talent Coordinator and Program Director. Executive Director since 2009, Scarberry has continued to grow the organization's educational programming through programs such as the Granville Community Music School, the Guitar Initiative for Veterans pilot program, and the official Guitars for Vets OKC chapter. Scarberry is a professional singer, songwriter, and studio vocalist. She was recently named one of Oklahoma's Women of Song, has been inducted into Grant Leftwich's Opry Hall of Fame, and recognized by the State of Oklahoma for her contributions to the Oklahoma Tourism and Recreation Department. Reflecting Scarberry's work, the Opry was honored with a Governor's Arts in Education award in 2015. In 2017, she graduated from the Oklahoma Arts Council's Leadership Arts program. In addition to Scarberry's work with the Opry, she has led arts training workshops for Oklahom A+ Schools Institute, Africa A+ Network, Oklahoma Arts Institute at Quartz Mountain, and San Francisco Symphony's Keeping Score program. She is a national board certified music teacher who taught in Norman Public Schools for more than 20 years. In 2002, she was a Fulbright Memorial Fund Fellow to Japan. In 2006, she was a National Fund for Teachers Fellow to Zimbabwe, where she and her team won the National Raymond Plan Fellowship Award for Teaching Excellence. In 2009, the University of Oklahoma's Jeannine Rainbolt College of Education named Scarberry their Educator of the Year. Currently, Scarberry is bringing to fruition a vision for the Opry to relocate to Oklahoma City's Bricktown district.
Diane Scott – Schedule
Diane Scott is an arts administrator, educator, and writer specializing in the development of resources and programming to support artists in the management of enduring artistic practices. Scott was the founding director and principle designer for the Artist INC professional development program that has been completed by more than 1,400 artists across seven states since 2009. In her current role as the Director of Artist Services at Mid-America Arts Alliance, Scott manages a suite of artist professional development programming including Artist INC, Artist INC Express, Artists 360, Catalyze, and Interchange. She recently completed work on her artist entrepreneurship textbook, "Making Art Work for You: Arts Management for the Individual Artist."
Amber Sharples – Schedule
Amber Sharples has served as executive director of the Oklahoma Arts Council since 2013. As the agency's CEO, Sharples is responsible for the development and administration of the policies, programs and procedures of the state agency for the arts. Sharples' career at the Council began in 2006, when she joined the agency as visual arts director and collections manager for the Capitol artwork. She has managed other areas of the agency such as her role as assistant director, where she spearheaded the agency's strategic planning process, managed staff evaluations, and developed agency policies and procedures. Prior to working for the Council, she served as the Communications and Public Affairs Coordinator at the U.S.-Mexico Foundation for Culture in Mexico City. She has served on numerous boards both in Oklahoma and nationally, including Mid-America Arts Alliance in Kansas City, and the National Assembly of State Arts Agencies in Washington, D.C. Sharples holds a Master of Arts in Art History from the University of Oklahoma and a graduate certificate in museum collections management and care from The George Washington University.
Jerrod Shouse – Schedule
Jerrod Shouse is the founder and president of Shouse Consulting, a leading government relations and lobbying firm in Oklahoma City. Shouse has 20 years of experience working within Oklahoma state government. He has built Shouse Consulting into one of Oklahoma's most respected public affairs firms. Shouse served as a personal assistant and policy advisor to Oklahoma Governor Frank Keating, serving six years in the Governor's office. He later served as press secretary for University of Oklahoma President David Boren where he helped lead the communications strategy and acted as the spokesperson for the university. Shouse has served on the boards of the Rotary Club of Oklahoma City, the Oklahoma Philharmonic Society, the Oklahoma Arts Institute Foundation, the Urban League of Greater Oklahoma City, the Greater Oklahoma City Chamber Board of Advisors, the Leadership Oklahoma City Alumni Board, and on the Governor's Task Force on Economic Development and Job Creation. Shouse received a Bachelor of Arts degree in public affairs and administration from the University of Oklahoma.
Virginia Sitzes – Schedule
Virginia Sitzes is an award-winning printmaker, muralist, and active arts advocate living in Oklahoma City. She is the founder and director of Sunny Dayz Mural Festival, co-founder of Oklahoma-based artist collective Art Group, an organizer of the Connect:Collect Print Exchange, and a teaching artist for the Oklahoma State Department of Education's Art Tech program. Over the past five years, she has seasonally worked for the Oklahoma Arts Institute. She currently serves on the board of the Oklahoma Mural Syndicate, teaches workshops across various art spaces such as Oklahoma Contemporary and Flash Flood Print Studios, has been a mentor in multiple projects such as ARTSPACE at Untitled's printmaking mentorship program. Among her efforts, Sitzes often curates various pop-up shows in alternative art galleries and non-traditional spaces.
Jay Snider – Schedule
Jay Snider of Cyril, Oklahoma, was appointed by Governor J. Kevin Stitt in December 2022 to serve as the 2023-2024 Oklahoma State Poet Laureate. Snider is an award-winning cowboy poet and recording artist who has appeared at national and regional events. He is widely recognized in the Oklahoma cowboy poetry community and is a frequent contributor to programs presented by the Chisholm Trail Heritage Center in Duncan and other museums and cultural centers across the state. Among national and regional events featuring Snider, he has appeared at the National Cowboy Poetry Gathering in Nevada, the Texas Cowboy Poetry Gathering, the Arizona Cowboy Poets Gathering, and the Cochise Cowboy Poetry and Music Gathering. Snider was a featured poet at the Red Steagall Cowboy Gathering for many years. In 2001, he was chosen by CowboyPoetry.com as their fifth Lariat Laureate—awarded to poets whose work celebrates and preserves stories honoring Western heritage and the work of ranching and rural life. In 2006, Snider earned Cowboy Poetry Recording of the Year from the Academy of Western Artists for his CD, "Of Horses and Men." In 2008, he was recognized as Cowboy Poet of the Year by the Academy of Western Artists. His latest album, "The Old Tried and True," is a compilation of his favorite poems written by cowboy poets of the past. Born and raised in a ranching and rodeo family in southwestern Oklahoma, Snider rodeoed as a young man. He currently stays busy raising ranch horses and cattle and taking part in team roping.
Jeremy Stevens – Schedule
Jeremy Stevens is currently the Director of Community Engagement at the Tulsa Performing Arts Center. He previously spent 10 years as a public school choral music teacher with Broken Arrow Public Schools and Union Public Schools. Stevens most recently directed the plays "The Chinese Lady" and "The Legend of Georgia McBride" for World Stage Theatre, A Little Night Music for Theatre Tulsa, and has most recently music directed "Daddy Long Legs" for the Tulsa Performing Arts Center and "The Sound of Music" for Theatre Tulsa. He also recently performed on stage as Mayor Shinn in "The Music Man" for Theatre Tulsa. Stevens has served as accompanist for the Kristin Chenoweth Broadway Boot Camp and the Kristin Chenoweth Masterclass series, as well as performing his one-man cabaret shows in Tulsa, Bartlesville, and beyond. Stevens also directs the Voices of Unity community choir. Stevens has a degree in voice and piano performance and theater arts from Arkansas Tech University. As a strong advocate of the arts, he has been on stage either as a director or performer for most of his life and values the educational process that it highlights.
Jan Stratton – Schedule
Jan Stratton retired from her 34-year broadcasting career at KSWO-TV in 2014. She was inducted into the Oklahoma Association of Broadcasters' Hall of Fame in 2008 and the Oklahoma Journalism Hall of Fame in 2014. Arts have always been a large part of her life, and currently she is serving as president of Lawton's Arts For All, Inc. Stratton has performed on stage in more than 50 theatrical plays and musicals. She will soon reprise her role of Reverend Mother in a benefit comedy for Lawton Community Theatre. Among her pursuits in the arts, Stratton loves to paint—often plein air—using oils and watercolors.
Allyson Taylor – Schedule
Allyson Taylor is a passionate advocate for the arts in education. After graduating from The University of Oklahoma with her Bachelor of Fine Arts in Printmaking, she moved to New York City where she danced with Annie-B Parson's Big Dance Theatre before relocating to Andalusia in southern Spain where she studied Flamenco extensively while working on restorative painting and architectural projects. Taylor has performed at Dance Theater Workshop, Lincoln Center Summer Dance Festival, New York City Center Fall for Dance Festival, and The American Dance Festival at Duke University. In addition to her restorative projects in Spain, Taylor performed with the Redwing Blackbird Theater in Austria and studied flamenco with Alicia Vega, Antonio Canales, Manuel Betanzos, Rosario "La Farruca" Montoya, and El Charo Cruz. Since 2019, she has served as Executive Director at the bART Center for Music in Tulsa.
Dory Thomas – Schedule
Dory Thomas is a retired coordinator for the Lawton Public Library with a master's degree in library science from the University of Oklahoma. She has years of experience in community programs and is an active promoter of arts and humanities projects in Lawton. Thomas has been instrumental in a community-wide reading project recently launched in Lawton, funded through the National Endowment for the Arts' (NEA) Big Read program. She has also been involved in a local "Let's Talk About It" program, brought to Lawton by Oklahoma Humanities. Thomas currently serves as the chair of Lawton's International Festival. Her arts-related efforts include collaboration with the coordinator of the Cameron University Library to launch Lawton Chautauqua, and production of an original script based on the book "Out to Pasture."
Thomas Tran – Schedule
Thomas Tran joined the Oklahoma Arts Council in 2016 and currently serves as the agency's Grants Director. He holds a Bachelor of Music from Oklahoma State University, where he studied classical music, and he has a background in public service, education, and program administration. As Grants Director, Tran works closely with organizations across the state as they apply for funding from the Council. He oversees the operations and design of the agency's grants, ensuring they are responsive to the sector and the need to invest in programs benefiting all Oklahomans. Prior to his time at the Council, Thomas worked for the Pioneer Library System and Stillwater Arts Outreach. Thomas has served on numerous boards in Oklahoma and nationally, including Oklahoma Chamber Symphony and Floot Fire, Inc.
Shamika Verdejo – Schedule
Shamika Verdejo is a nature artist who makes wearable costumes made from real plants using organic materials. Verdejo produced and directed two Earth Day Art Fashion Shows, which featured models wearing the nature costumes and performing to unique scenes. Verdejo is the owner of Verdejo Events LLC, a table and chair rental company based in Lawton that services southwest Oklahoma. Verdejo is a veteran, having served five years in the United States Air Force as a Health Services Management Journeyman and three years in the United States Army as a Field Artillery Officer. She graduated with a Master of Organizational Leadership from Cameron University.
Karen Villarreal – Schedule
Karen Villarreal was appointed as executive director of Arts for All, Inc. in January 2023. For Villarreal, the position fulfills a longtime goal of giving back to the community of Lawton. Her new role allows her to draw on her experience as a graphic designer and marketing to assist the five member groups of Arts for All, Inc. Villarreal has found joy in working with a diverse group of motivated artists, volunteers, and community members.
Jarica Walsh – Schedule
Jarica Walsh serves as the Director of Visual and Public Art for the Oklahoma Arts Council. She is a graduate of the University of Oklahoma, having received her Bachelor of Fine Arts in Media Arts with an emphasis in Filmmaking. She previously served as Associate Director of the Oklahoma Visual Arts Coalition where she managed the Artist Survival Kit professional development series and oversaw artist grants and fellowship programs. At the Oklahoma Arts Council, Walsh is the department lead for the visual and public art staff. In this role, she provides oversight of the agency's Art in Public Places program, guides the delivery of high-quality curriculum resources, shepherds the curation of artworks exhibited in the Oklahoma State Capitol, and manages the collections of art owned by the State of Oklahoma—including the Capitol Art Collection, the State Art Collection, and the Public Art Collection, among others. A member of the Osage Nation, Walsh is an active visual artist working primarily in ceramics.
Rob Ward – Schedule
Rob Ward is the fifth President of the Oklahoma Arts Institute (OSAI). He is the second OSAI alumnus to serve in the role. A McAlester native, he attended OSAI as a chorus student three times and worked an additional 15 summers as a counselor, counselor coordinator, technical director, and faculty member, conducting the chorus in 2019. Ward has taught middle school, high school, and university choirs in Texas and Kansas and has sung with numerous professional choral ensembles across the United States. Ward holds a Bachelor of Music Education focused on vocal music education and choral conducting from Oklahoma State University, a Master of Music Education from Southern Methodist University and a Doctor of Musical Arts from North Texas University. He comes from a family of educators and artists who taught him the value of arts education.
Clem Wehner – Schedule
Clem Wehner is director of communications for Arts for All, Inc., where he previously served five consecutive terms as president. A retired lieutenant colonel and former United States Air Force pilot, Wehner spent years as an executive business manager for the Boeing Aircraft Company. In his arts-related work, Wehner taught photography for 15 years at the Great Plains Technology Center in Lawton, and previously owned a photography studio. He is currently president of the Wichita Wildlight Photographic Society—a member group of Arts for All, Inc. He holds a bachelor's degree in public speaking and broadcast journalism, a bachelor's degree in education, and a master's degree in business management.
Erika Wilhite – Schedule
Erika Wilhite serves as the Arts Learning in Communities Director for the Oklahoma Arts Council. She has over 20 years' experience producing arts programs in community settings. She received her Master of Fine Arts in Theatre from the University of Central Florida and Bachelor of Fine Arts in Theatre from University of Central Oklahoma. In 2010, Wilhite founded Artist's Laboratory Theatre, a social practice, community-based theater organization in Fayetteville, Arkansas. She is a practicing performance artist, writer, and theater director. Wilhite applies her passion and experience at the Oklahoma Arts Council in the role of Arts Learning in Community Director, through which she oversees the Oklahoma Arts and the Military Initiative and the new Creative Aging Initiative. Wilhite also serves as the agency's Accessibility Coordinator.
Receive updates about the Oklahoma Arts Conference.
Questions?
For more information contact our Director of Rural and Creative Community Outreach.