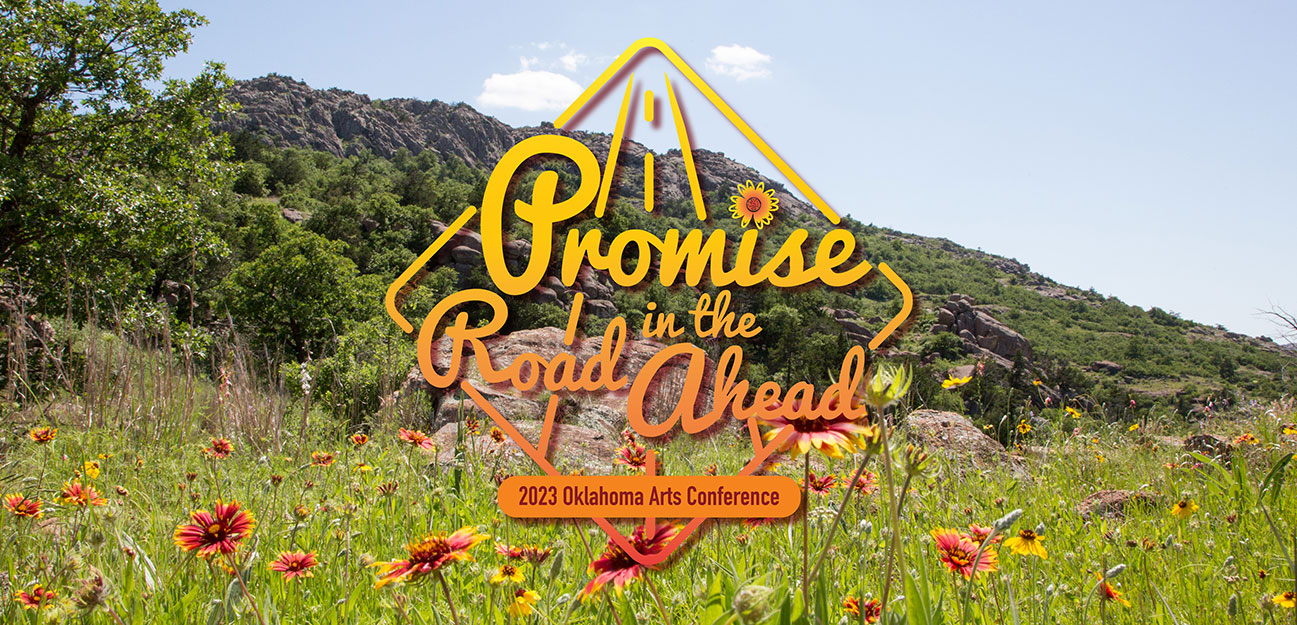 2023 Oklahoma Arts Conference
"Promise in the Road Ahead"
Wallace Charles Moore, Sr.
Wallace Charles Moore, Sr. is co-founder of Barkingwater Productions, an organization dedicated to the preservation of the history of the American West with special emphasis on the contributions made by African Americans. In 1997, he became the Charter President of the Lawton/Fort Sill Chapter of the 9th and 10th (Horse) Cavalry Association. He has also served as the chapter's first vice-president and historian. Moore has authored three books, "Ebony Shadows of the Trail," "Hoof Prints on the Canadian," and "Ebony Horse Soldier." The first two are a series of short stories that are fiction based on real African American lawmen and outlaws. The last is a collection of cowboy poetry about the life and times of the Buffalo Soldiers. During his 30 years as a performer, Moore has claimed the title of "America's only Black Cowboy Poet." He has been a "history interruptor" for the National Historical Landmark Museum at Fort Sill.
Wallace Charles Moore, Sr. 's Schedule
The Art of Cowboy Poetry
Date: Wednesday – October, 18 2023 Time: 3:15pm - 4:30pm
Room: Great Plains Ballroom E
Join Oklahoma State Poet Laureate Jay Snider and Wallace Charles Moore, Sr. to learn more about the art of cowboy poetry. Whether told through song or story, with humor or rhyme, cowboy poetry is a unique expression of life in the American West. Often reflective of everyday life back at the ranch or wild adventures on the Western frontier, cowboy poetry is a traditional art form that continues to evolve in contemporary times. Participants will be given some basic prompts to write their own cowboy poem.
Artist Talk with Wallace Charles Moore Sr.
Date: Thursday – October, 19 2023 Time: 1:45pm -
Room: Bison Room A: Artist Engagement Space
Receive updates about the Oklahoma Arts Conference.
Questions?
For more information contact our Director of Rural and Creative Community Outreach.