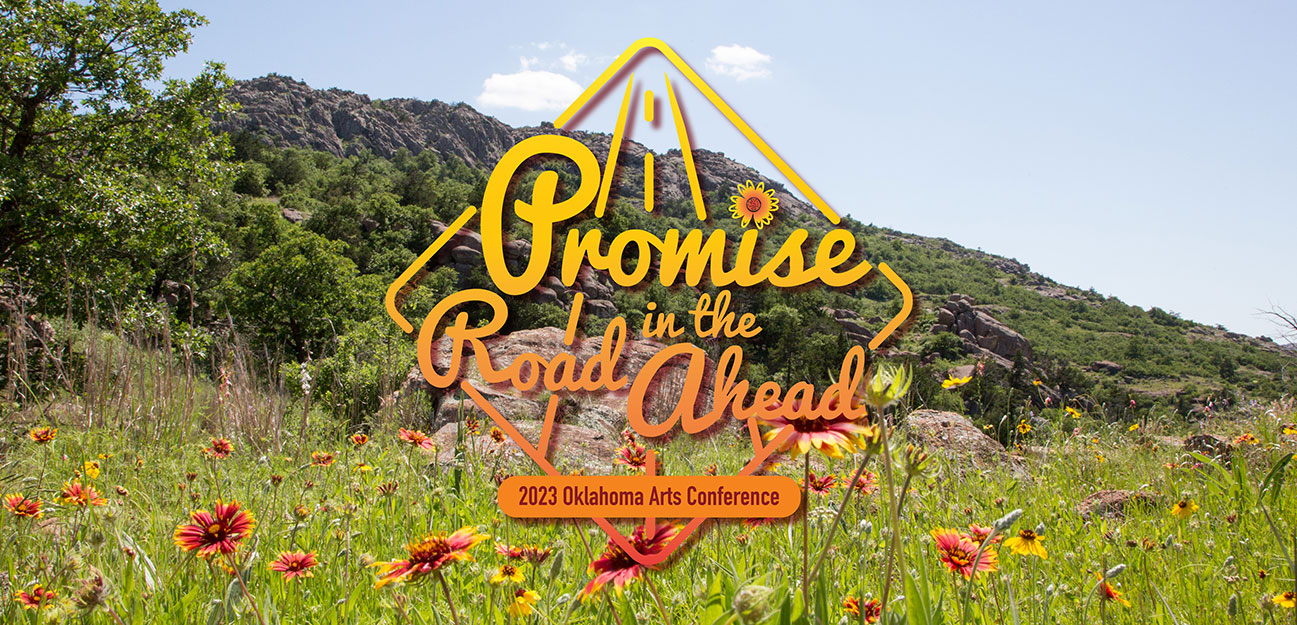 2023 Oklahoma Arts Conference
"Promise in the Road Ahead"
Erika Wilhite
Erika Wilhite serves as the Arts Learning in Communities Director for the Oklahoma Arts Council. She has over 20 years' experience producing arts programs in community settings. She received her Master of Fine Arts in Theatre from the University of Central Florida and Bachelor of Fine Arts in Theatre from University of Central Oklahoma. In 2010, Wilhite founded Artist's Laboratory Theatre, a social practice, community-based theater organization in Fayetteville, Arkansas. She is a practicing performance artist, writer, and theater director. Wilhite applies her passion and experience at the Oklahoma Arts Council in the role of Arts Learning in Community Director, through which she oversees the Oklahoma Arts and the Military Initiative and the new Creative Aging Initiative. Wilhite also serves as the agency's Accessibility Coordinator.
Erika Wilhite's Schedule
Oklahoma Arts and the Military Summit III
Date: Tuesday – October, 17 2023 Time: 9:00am - 4:00pm
Room: McCasland Ballroom
Theme: Arts, Health, and Wellbeing Across the Military Continuum

Geared towards both the arts and military communities, the Oklahoma Arts and the Military Summit III will take place as a pre-conference event. Featuring special guest speakers, group discussions, a workshop, and a performance by Perpetual Motion Dance (perpetualmotiondance.org), the summit will offer attendees the knowledge and skills to develop cross-sector collaborative programs that will bring meaningful arts learning opportunities to Oklahomans across the spectrum of military experiences. Join us to learn how to expand arts programming to uniquely meet the needs of the military community statewide.

Individuals do not need to register for the full Oklahoma Arts Conference to attend this one-day summit, but they must RSVP by contacting Erika Wilhite at erika.wilhite@arts.ok.gov.


The Oklahoma Arts and the Military Summit III is made possible in part with the support of Mid-America Arts Alliance
.
Coffee, Networking, and Resource Sharing for Teaching Artists
Date: Thursday – October, 19 2023 Time: 9:00am - 10:00am
Room: Elk Room A&B
Designed for arts educators, cultural practitioners, and artists who teach in community settings, this morning meet-up is a chance to get plugged in to the statewide network for teaching artists. Bring your business cards and ideas to share with new peers from across the state. Artists who are considering becoming teaching artists or educators are encouraged to attend!
Accessibility Planning 101
Date: Thursday – October, 19 2023 Time: 10:15am - 11:15am
Room: Great Plains Ballroom C
In this session, participants will gain an understanding of developing a comprehensive ADA/Accessibility plan to ensure their arts programs are accessible and inclusive for people with disabilities. Participants will discover why a plan is important and they will learn how to create one. Beth Bienvenu, Director of Office of Accessibility for the National Endowment for the Arts, will join this session virtually to present to the group and offer guidance on best practices.
The Big Voices Project (featuring Perpetual Motion Dance)
Date: Thursday – October, 19 2023 Time: 1:45pm - 2:45pm
Room: Great Plains Ballroom D
Created by Perpetual Motion Dance, The Big Voices Project is a contemporary dance performance that coalesces the honest narratives of veterans and military-connected individuals with music and abstract choreography, resulting in a powerful artistic experience. Perpetual Motion Dance leaders will share how the project was conceived and developed and how grant support from the Oklahoma Arts Council and Mid-America Arts Alliance was key for producing an original work that continues to evolve and tour beyond Oklahoma.
Receive updates about the Oklahoma Arts Conference.
Questions?
For more information contact our Director of Rural and Creative Community Outreach.