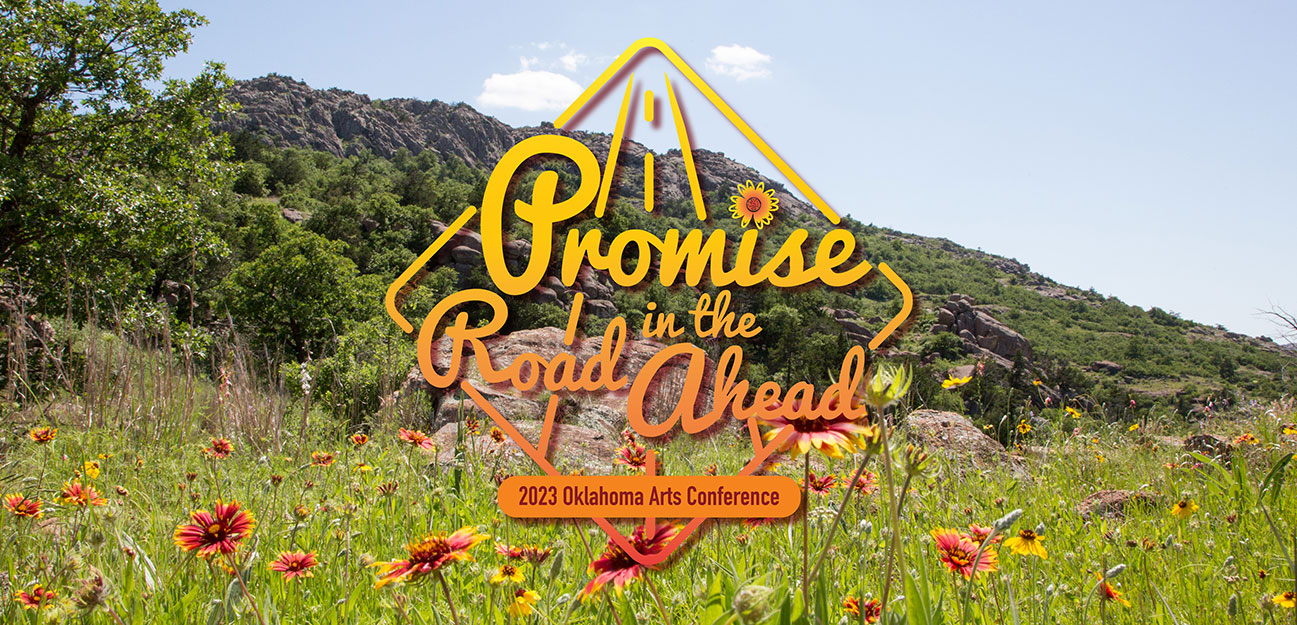 2023 Oklahoma Arts Conference
"Promise in the Road Ahead"
Amy Nevius
Amy Nevius currently serves as adjunct faculty for the Department of Dance at the University of Central Oklahoma as well as the Humanities and Social Sciences Division at Rose State College (RSC). She is the resident choreographer for all theatre productions produced by RSC Theatre where she was a 2022 Excellence in Teaching Award Recipient. Nevius completed her undergraduate studies with a Bachelor of Arts in Dance Education from the University of Central Oklahoma. Since then, she has worked to bring arts education in the form of dance and creative movement to a wide range of participants throughout the state of Oklahoma through artist-in-residence programs, master classes, workshops, arts camps, staff development sessions, seminars, adjudications, committee service, performances, and guest choreographer positions. Believing that individuals learn best through the application of the arts in various formats, Nevius finds great joy in working collaboratively with artists of other mediums,to bring multi-faceted arts curriculum to participants of all ages and abilities. More recently, she has been honored to serve on the Dance Standards Writing Committee for the Oklahoma State Department of Education (OSDE) as well as serving on the Fine Arts Advisory Committee for the OSDE. In addition to her work in Arts Education, she has also enjoyed working as a professional dancer, aerialist, and choreographer for over 20 years as a founding member of Perpetual Motion Dance. She loves the challenge of creating intricate choreography through modern dance and Perpetual Motion's latest explorations in aerial dance. Her professional performances and choreography have been a part of numerous concerts, festivals, theatre productions and arts-centered events throughout Oklahoma, Texas, Kansas, Arkansas, New Mexico, and California. "The Big Voices Project (2023)" marks Nevius's first production to serve as Artistic Director of Perpetual Motion Dance.
Amy Nevius's Schedule
The Big Voices Project (featuring Perpetual Motion Dance)
Date: Thursday – October, 19 2023 Time: 1:45pm - 2:45pm
Room: Great Plains Ballroom D
Created by Perpetual Motion Dance, The Big Voices Project is a contemporary dance performance that coalesces the honest narratives of veterans and military-connected individuals with music and abstract choreography, resulting in a powerful artistic experience. Perpetual Motion Dance leaders will share how the project was conceived and developed and how grant support from the Oklahoma Arts Council and Mid-America Arts Alliance was key for producing an original work that continues to evolve and tour beyond Oklahoma.
Receive updates about the Oklahoma Arts Conference.
Questions?
For more information contact our Director of Rural and Creative Community Outreach.