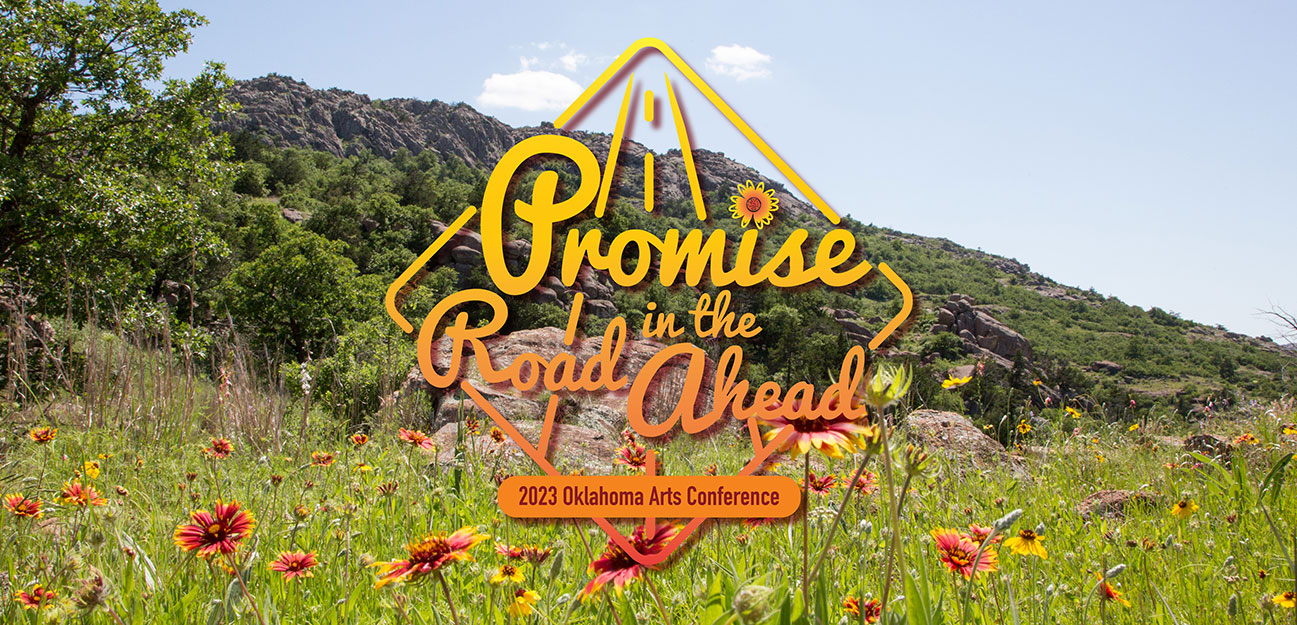 2023 Oklahoma Arts Conference
"Promise in the Road Ahead"
Virginia Sitzes
Virginia Sitzes is an award-winning printmaker, muralist, and active arts advocate living in Oklahoma City. She is the founder and director of Sunny Dayz Mural Festival, co-founder of Oklahoma-based artist collective Art Group, an organizer of the Connect:Collect Print Exchange, and a teaching artist for the Oklahoma State Department of Education's Art Tech program. Over the past five years, she has seasonally worked for the Oklahoma Arts Institute. She currently serves on the board of the Oklahoma Mural Syndicate, teaches workshops across various art spaces such as Oklahoma Contemporary and Flash Flood Print Studios, has been a mentor in multiple projects such as ARTSPACE at Untitled's printmaking mentorship program. Among her efforts, Sitzes often curates various pop-up shows in alternative art galleries and non-traditional spaces.
Virginia Sitzes's Schedule
Innovative Community Engagement
Date: Thursday – October, 19 2023 Time: 10:15am - 11:15am
Room: Great Plains Ballroom D
Throughout Oklahoma, arts leaders are implementing new strategies to engage community members, develop new audiences, foster cross-community collaborations, and train new leaders. Representatives from The Doodle Academy (Ponca City), Sunny Dayz Mural Festival (Oklahoma City), and Orbits Arts presented by the Tulsa Performing Arts Center will discuss how their respective programs are building community.
Receive updates about the Oklahoma Arts Conference.
Questions?
For more information contact our Director of Rural and Creative Community Outreach.