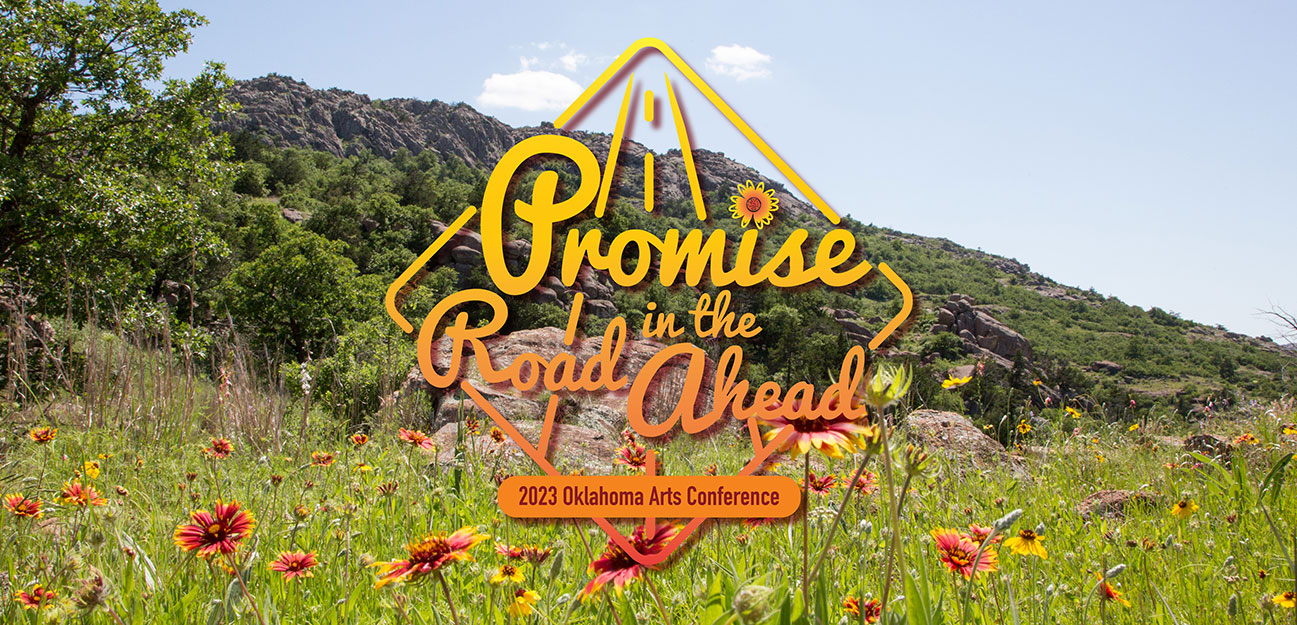 2023 Oklahoma Arts Conference
"Promise in the Road Ahead"
Margaret A. Keough
Margaret A. Keough serves as Director of Advocacy for Mid-America Arts Alliance (M-AAA), the regional arts organization—serving Arkansas, Kansas, Missouri, Nebraska, Oklahoma, Texas, and beyond. She previously acted as M-AAA's director of marketing and communications (2014–23), managing the organization's branding, marketing, communications, and advocacy work. She also draws upon more than 20 years of museum marketing experience at the Nelson-Atkins Museum of Art and the Kemper Museum of Contemporary Art, both in Kansas City, Missouri. Keough earned an Master of Business Administration from Rockhurst University and holds undergraduate degrees in art history and in journalism, with a concentration in advertising, from the University of Kansas. Keough has presented on variety of topics at the annual meetings of the American Alliance of Museums, National Arts Action Summit, National Arts Marketing Project, among others. Selected for the Getty Leadership Institute's Next Generation program, Keough has served as president of the Kansas City Attractions Association, publicity chair for 2018's Association of State and Local History conference, juror of Plaza Art Fair, as a member of Legislative Planning Committee for Americans for the Arts, and as a grant panelist.
Margaret A. Keough's Schedule
Mid-America Arts Alliance and the RAO Network
Date: Wednesday – October, 18 2023 Time: 10:15am - 11:15am
Room: Great Plains Ballroom E
In this session offered by Mid-America Arts Alliance (M-AAA)—Oklahoma's Regional Arts Organization (RAO)—you will learn about M-AAA's programs and grants eligible to communities, nonprofit organizations, and individual artists. M-AAA is one of six RAOs, serving the arts from coast to coast and working closely with the National Endowment for the Arts and state art agencies. But did you know that each RAO offers national opportunities for which you may be eligible? In addition to reviewing M-AAA's offerings, we offer a quick look at national initiatives of the RAO network.
Advancing Advocacy
Date: Wednesday – October, 18 2023 Time: 3:15pm - 4:45pm
Room: Great Plains Ballroom C
This session will present strategies to implement for understanding and instilling the value of arts advocacy. Presenters will explain how they advocate for the arts in their communities and organizations. Panelists include Margaret Keough of Mid-America Arts Alliance, Rob Ward of Oklahoma Arts Institute, and Jason Harris of Oklahoma Museums Association. Jerrod Shouse of Oklahomans for the Arts will moderate.

Receive updates about the Oklahoma Arts Conference.
Questions?
For more information contact our Director of Rural and Creative Community Outreach.