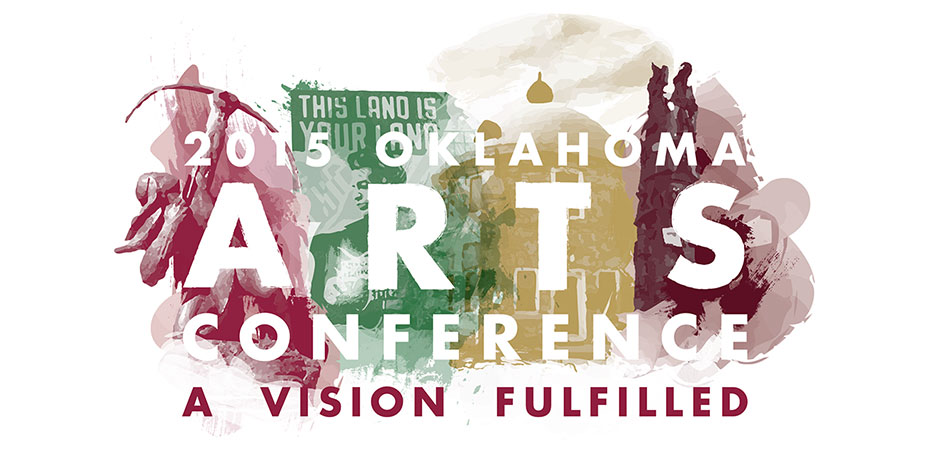 Oklahoma Arts Conference Presenters


Special Guests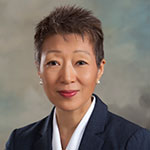 Jane Chu
Chairman, National Endowment for the Arts
Jane Chu is the eleventh Chairman of the National Endowment for the Arts. With a background in arts administration and philanthropy, Chairman Chu is also an accomplished artist and musician. She leads a dedicated and passionate group of people to support and fund the arts and creative activities in communities across the nation.

Chu, the daughter of Chinese immigrants, was born in Shawnee, Oklahoma, but was raised in Arkadelphia, Arkansas. She studied music growing up, eventually receiving bachelor's degrees in piano performance and music education from Ouachita Baptist University, and master's degrees in music and piano pedagogy from Southern Methodist University. Additionally, Chu holds a master's degree in business administration from Rockhurst University and a Ph.D. in philanthropic studies from Indiana University.

In addition to awarding $116 million in grants during her tenure to-date, Chu has issued new research reports on arts participation and the impact of the arts and cultural industries on the nation's gross domestic product; announced a collaborative funding program with the National Park Service; and in celebration of the agency's upcoming 50th anniversary, launched the Tell Us Your Story project.

In the fall of 2015, Chairman Chu will announce the details of her signature leadership initiative, Creativity Connects. The program will show how central the arts are to the country's creativity ecosystem; investigate how support systems for the arts have changed; and explore how the arts connect with other industries.

Chu has a deep understanding of and commitment to the arts. From 2006 to 2014, Chu served as the president and CEO of the Kauffman Center for the Performing Arts in Kansas City, Missouri, overseeing a $413 million campaign to build the center. She was a fund executive at the Kauffman Fund for Kansas City from 2004 to 2006, and Vice President of External Relations for Union Station Kansas City from 2002 to 2004. Previously, she was Vice President of Community Investment for the Greater Kansas City Community Foundation from 1997 to 2002.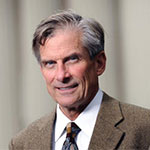 William Adams
Chairman, National Endowment for the Humanities
William Adams is the tenth Chairman of the National Endowment for the Humanities. Adams, President of Colby College in Waterville, Maine from 2000 until his retirement on June 30, 2014, is a committed advocate for liberal arts education and brings to the Endowment a long record of leadership in higher education and the humanities.

A native of Michigan, Adams earned his undergraduate degree in philosophy at Colorado College and a Ph.D. from the University of California at Santa Cruz History of Consciousness Program. Adams's formal education was interrupted by three years of service in the Army, including one year in Vietnam. It was partly that experience, he says, that motivated him to study and teach in the humanities. He studied in France as a Fulbright Scholar before beginning his career in higher education with appointments to teach political philosophy at Santa Clara University in California and the University of North Carolina at Chapel Hill. He went on to coordinate the Great Works in Western Culture program at Stanford University and to serve as Vice President and Secretary of Wesleyan University. He became President of Bucknell University in 1995 and President of Colby College in 2000.

In each of his professional roles, Adams has demonstrated a deep understanding of and commitment to the humanities as essential to education and to civic life. At Colby College, he led a $376 million capital campaign – the largest in Maine history – that included expansion of the Colby College Museum of Art and the gift of the $100 million Lunder Collection of American Art, the creation of a center for arts and humanities and a film studies program, and expansion of the College's curriculum in creative writing and writing across the curriculum. He also spearheaded formal collaboration of the college with the Maine Film Center and chaired the Waterville Regional Arts and Community Center.

As Senior President of the prestigious New England Small College Athletic Conference (NESCAC), Adams has been at the center of the national conversation on the cost and value of liberal arts education.

Adams, nicknamed Bro by his father in honor of a friend who died in World War II, is married to Lauren Sterling, philanthropy specialist at Educare Central Maine and has a daughter and a stepson.
Featured Presenters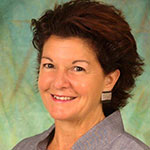 Diane Mataraza As President of Mataraza Consulting, Diane Mataraza applies her lifelong record of accomplishment as an arts educator, non-profit arts administrator, federal arts funder, and foundation director to helping arts and cultural organizations build strong, sustainable programs. Mataraza's early work in the "trenches" provided her invaluable inside experience that has earned her a distinguished position at the top of her field. Her career in the arts began as a trained musician and arts educator. That passion for the arts led her into the non-profit arena—from staff member of a local arts agency, to Senior Advisor at the National Endowment for the Arts (NEA) to Executive Director of the National Academy of Recording Arts and Sciences Foundation (the Grammy Awards). A former national grant maker and registered lobbyist, the considerable scale of Mataraza's experience has enabled her to quickly relate to and comprehend client realities. Mataraza Consulting was established in 2001 as an independent arts management consulting firm designed to help arts and culture organizations navigate the changes crucial to remaining relevant and vital in their communities. Mataraza's 30 years of experience provide boundless resources for her work with groups who understand the importance of reimagining and refreshing their offerings in order to remain current with today's rapidly changing cultural climates. With her heart deeply engaged in her work—and the people and organizations she works with—each project is rooted in an expectation of success, so that the efforts arising from that expectation yield a successful outcome.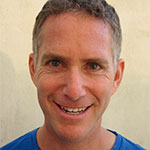 Mike Blockstein is a visual artist, educator and principal of Public Matters. Blockstein has created and led projects nationally, working with youth, community leaders and organizations to reflect on, understand and shape their physical, social and political geographies, including A Chinatown Banquet in Boston Chinatown, Market Makeovers' work on healthy food access, and PDUB Productions in Los Angeles' Historic Filipinotown. He has a long track of pushing paradigms in the visual arts, as Director of Southern Exposure, a San Francisco artists' organization, through the National Association of Artists Organizations, and as a rare visual artist with a Master in Public Administration from Harvard's Kennedy School.
Reanne Estrada's visual art practice includes drawing, sculpture, media production, graphic design and social practice. As Creative Director of Public Matters, she combines her background in visual arts with social marketing and education to reach and engage focus populations, with an emphasis on resource-poor, low-income communities of color. Her individual work and collaborative practice with the Mail Order Brides/M.O.B. have shown in museums, galleries, and film festivals nationwide.
About Public Matters
Public Matters is an award-winning social enterprise comprised of artists, educators, media professionals, and cultural planners ,that designs and implements long-term, place-based media, education, and civic engagement projects that advance social change. Public Matters build creative, economic, and social capital in communities. Its focus is on low-income, or resource-poor, communities of color. Projects are comprehensive, involving partnerships with youth/young adults, residents, universities, CBOs, schools, and businesses. Projects grow capacity for change in communities by cultivating creativity, problem-solving skills and leadership among project participants. Public Matters builds relationships and develops future leaders. Public Matters has a track record of innovative, effective projects that have received national and local attention. It won one of ten inaugural LA2050 Awards from The Goldhirsh Foundation, which recognized the potential of Public Matters' work for meaningful, long-term impact on the city of Los Angeles. Twice, it has been awarded the MacArthur Foundation's Digital Media and Learning Award, as part of HyperCities in 2008 and Out The Window in 2010.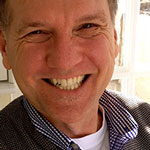 Greg L. Finch, DMin, MDiv, MTS, BED guides the creation of transformational learning environments across the spectrum of aging as Director of Field Services for the National Center for Creative Aging (NCCA). His project portfolio includes the NCCA Creative Caregiving Initiative, the NCCA Professional Development Institute, Engage Communities of Practice, and collaborative design of a range of NCCA conference, leadership, and virtual events. Finch serves as adjunct faculty at Georgetown University, the George Washington University School of Medicine and Behavioral Sciences, and the George Mason University Center for the Advancement of Well-Being. He holds a doctorate in medicine, spirituality and aesthetics along with degrees with honors in architecture, arts management, and spirituality from Princeton Theological Seminary, Wesley Theological Seminary, The American University, and Texas A&M University and was an Associate Fellow with Dr. Christina Puchalski at the George Washington Institute for Spirituality and Health.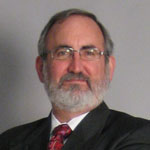 Craig Nutt is the Director of Programs for the CERF+ (Craft Emergency Relief Fund + Artists' Emergency Resources), a national artists' service organization whose mission is to safeguard and sustain the careers of craft artists and provide emergency resources that benefit all artists. He was active in CERF+'s response to Hurricanes Katrina and Sandy as well as the organization's efforts to build a culture of resiliency and effective emergency response in the arts sector. As a sculptor, furniture maker, and public artist, his work is included in numerous public collections including the Smithsonian's American Art Museum and the Hartsfield-Jackson Atlanta International Airport. He was commissioned by the Metro Nashville Arts Commission to create a public artwork commemorating the 2010 Nashville flood as part of their Watermarks program.
Presenters and Panelists
Vanessa Adams-Harris is Muscogee-Creek with African-American and European ancestry.  She is a mixed-media artist, as well as an actor, producer, director, documentary filmmaker, American Association of Community Theatre adjudicator, workshop facilitator/presenter/panelist, spoken word artist, playwright, docent and human rights activist.  Her credits include print and commercial modeling, national and international appearances with award winning solo performances as Civil Rights matriarch Rosa Parks, Oklahoma legend Ada Lois Sipuel-Fisher, "Big Mama Speaks-A 1921Tulsa Race Riot Survivor" by H.B. Johnson, and "Who Will Sing for Lena?" by Janice Liddell as Lena Baker.   
Linda Allegro joined Tulsa Children's Museum Discovery Lab as the Director of Educational Impact in 2013. She is the principal advocate for ensuring best practices in facilitating rich and deep visitor interactions with exhibits, museum classes, and engagement with the maker space. She also directs STEM and health and wellness outreach programs and conducts ongoing evaluations of visitor experiences. Allegro earned her Ph.D. in Political Science at the New School for Social Research in New York City. From 2010 through 2013, she served as Lecturer in the Department of Political Science at Oklahoma State University in Stillwater and Tulsa. Specializing in immigration, she co-authored a book with Andrew Wood titled "Latin American Migrations to the U.S. Heartland: Changing Social Landscapes in Middle America," published by University of Illinois Press, 2013.
Tom A. Anderson is the Executive Manager of Special Projects in the Office of the City Manager for the City of Oklahoma City, specializing in tourism-based economic development. Anderson negotiates and manages third-party agreements for operation of City public event facilities and works with major and minor league sports franchises, local organizing committees, performing arts organizations, and other entities to advance the sports, entertainment, and convention industries in Oklahoma City. Anderson serves as Commissioner of the Greater Oklahoma City Convention and Visitors Bureau, Member of the Executive Board of the Bricktown Association and Greater Oklahoma City Sports Consortium.  He has served as staff lead for the Oklahoma City Sports Facilities Oversight Board, General Manager of Oklahoma City's Civic Center, and held several senior management positions in the broadcast industry prior to joining the City. 
Xan Black is Program Director for the Tulsa Regional STEM (Science Technology Engineering Mathematics) Alliance (TRSA).  Since 1979, Black has been committed to building the bridge for the next generation of women as they chart bold new courses in engineering.  She is actively involved in the Oklahoma Engineering Foundation, Oklahoma Women in STEM, Tulsa Engineering Foundation, Society of Women Engineers and Society of Petroleum Engineers.  Black is also leading the charge in the STEM Community Network in Oklahoma – founding and encouraging STEM communities across the state of Oklahoma and beyond, and she is working with the National STEM Funders Network to model STEM Alliance building across the country. 
Angel M. Brame is a ceramic artist from Joplin, Missouri. She earned a Bachelor of Arts in Human Resources from Ottawa University and a Bachelor of Arts in Studio Art from Missouri Southern State University. Her ceramic artistic practice includes functional pottery and large wall hangings. In addition to working in clay, she teaches ceramic classes, designs cross-stitch patterns, and paints. Brame is represented by 10 retail facilities and has had work accepted in juried competitions all over the country.
Ruth Askew Brelsford has been teaching creative writing at Jackie Brannon Correctional Center in McAlester for nine years. Brelsford recently retired from Eastern Oklahoma State College after 29 years in the classroom teaching both speech and theatre.  She was an Artist in the Schools and Harwelden Institute teaching artist for many years before teaching in both private and public high schools. Brelsford holds a Bachelor of Fine Arts in Theatre Performance from the University of Tulsa and her Master in Speech with a theatre emphasis from Oklahoma State University.  She was recognized by the Oklahoma Foundation for Excellence for her innovative approach to teaching in 2013 and by the National Collegiate Honors Council for excellence in experiential learning in 2014.
David Carter is Principal Clarinetist and Education Director with Tulsa Symphony. He is a member of the Tulsa Opera Orchestra and serves as a board member and musician with Tulsa Camerata. Previously Carter served for five years as Assistant Professor of Music (clarinet, saxophone) at the University of Arkansas – Fort Smith. He has performed in the clarinet sections of many notable orchestras including the Fort Smith Symphony, Oklahoma City Philharmonic, Orquesta Sinfónica de la UANL (Monterrey, Mexico), and Detroit Symphony. He is a founding member of Duo Avanzando (clarinet and percussion) with whom he has performed and presented master classes in the United States, Brazil, and Puerto Rico. He has appeared as soloist with orchestra and band on works by Mozart, Mendelssohn, Rimsky-Korsakov, Corigliano, and Copland. He will make his solo debut with the Tulsa Symphony in January 2016 ,performing Mozart's Clarinet Concerto under Principal Guest Conductor Daniel Hege. Dr. Carter earned his DMA from the University of Oklahoma as a Graduate Alumni Fellow. He also holds a BM from the University of North Texas, an MM from The Ohio State University, and a graduate certificate in orchestral studies from Wayne State University Detroit, Michigan. Dr. Carter is a Selmer Paris Artist and performs on Privilege clarinets.
Dr. Rodney L. Clark is an award-winning filmmaker and playwright and currently serving as superintendent and principal at Langston Hughes Academy for Arts and Technology High School.  He is a former Assistant Professor of English, Theatre and Speech Communication at Berea College in Berea, Kentucky.  He is also a former Assistant Professor/Coordinator of Theatre at Tulsa Community College, and a former Administrator for Tulsa Public Schools.  He holds a Bachelor of Arts in Theatre from the University of Washington in Seattle, Washington.  Clark also has a Masters of Fine Arts in Film from Howard University in Washington, D.C. and a Doctorate of Education in Higher Education Administration from Oklahoma State University.  Clark is a recipient of the Image Builder Award from the North Tulsa Heritage Foundation, and a Community Service Award from 100 Black Men of Tulsa.  His latest play, "All We Ever Do Is Talk about It," was presented by Theatre North in Tulsa.
Claire Collins is an activist, poet, educator, advocate and actress. She has adapted an evolving career as a poet who teaches, performs, and serves the community. Collins is a poet mentor for the community-oriented, educational organization, Louder Than a Bomb. Her stewardship includes a passion for prison reform in America. She is the co-founder of Poetic Justice, an educational program within the Criminal Justice System, which aims to empower female inmates through literacy. Collins considers her role as a poet to be driven with the intention to wage the war on willful ignorance.
John Cruncleton co-founded Midwestern Theater Troupe (MTT), a group primarily dedicated to producing original play scripts from local writers. In 1995, Cruncleton penned their inaugural script, "Baby, of Abaddon Mountain", and they continue to produce original theatre.  In 2000, the troupe purchased a warehouse in Tulsa's Pearl District, which they converted into a black box performance space: The Nightingale Theater.  The Nightingale Theater regularly presents original theatre, shadow puppetry, non-traditional original musicals, rock operas, classics, Shakespeare, original translations of Ancient Greek plays, and regional premieres of published work.  Cruncleton is also a long-time designer for several local theatre organizations and teaches a variety of theater classes for pre-teens and young adults.
Kathleen Curran is a visual artist and photographer from Sapulpa, Oklahoma. She teaches "Drawing on Memories" sponsored by the Oklahoma Alzheimer's Association and Sapulpa Arts, an art therapy program for individuals with Alzheimer's and related dementias at Oasis Adult Day Services. Curran also teaches art classes to senior citizens in a free, multi-generational community program called "Arteries," which is presented by Sapulpa Arts.
Dr. Kay Decker serves as the Chair of Social Sciences and Professor of Sociology at Northwestern Oklahoma State University in Alva where she has been on faculty since 1989. She also is the founder and Executive Director of Freedom West Community Development Corporation, a 501(c)(3) non-profit, which serves five counties in northwest Oklahoma. Through her non-profit, Decker has established collaborations with several local and regional funding entities to revitalize communities through the arts. In Alva, Freedom West CDC's arts programming includes Graceful Arts Gallery and Studios and the Downtown Cultural District Initiative Program. As an applied sociologist and graduate of the first Oklahoma Leadership Arts, Dr. Decker has experienced the impact of the arts in invigorating and diversifying local and regional economies.
Marianne Evans-Lombe is a Tulsa-based artist and activist. Her practice includes performance and visual art.  Her performances are grounded in mark making and her drawings are grounded in motion. Evans-Lombe holds a Bachelor of Fine Arts and a Master of Art in Visual Art from Pittsburg State University. She is an activist in both her work and her personal life.
Linda Frazier is a member and past chair of the Tulsa Arts Commission and a member of the UCAP (Urban Core Arts Project) Steering Committee.  She serves on the boards of the Tulsa Symphony, Arts & Humanities Council of Tulsa, Chamber Music Tulsa, Oklahoma Arts Institute Foundation, and Mid-America Arts Alliance.  She is a past chair of the Oklahoma Arts Council and a recipient of the Governor's Arts Award.
Nathan Gunter is the managing editor of Oklahoma Today magazine. A sixth generation Oklahoman, he grew up in Weatherford and Moore and holds a Bachelor of Arts in religion from Wake Forest University and a Master of Professional Writing from the University of Oklahoma's Gaylord College of Journalism and Mass Communication. Gunter is a graduate of the 2014 Leadership Arts Class. 
Ryan Howell is a storyteller, archaeologist, and stand-up comedian who grew up in Tulsa. Howell was recently named "The 2015 Best Storyteller in Tulsa" by Ok, So Tulsa Story Slam, and he has been featured in storytelling festivals around the state, at the Tulsa Performing Arts Center, and NPR's Tales from the South.
Jessimi Jones is the Bernsen Director for Education and Public Programs at the Philbrook Museum of Art, where she oversees the visioning, strategic direction, development, implementation, and evaluation for education and interpretive initiatives. She is an advocate for the essential role of museums in fostering creativity and 21st century skills to all audiences across the lifespan. She has a Bachelor of Arts in Art History from Kent State University and a Master of Art Education in Leadership in Museum Education from Bank Street College.
Kelsey Karper is a photographer and curator, currently serving an independent project manager for Oklahomans for the Arts economic impact study. From 2006 to 2015, Karper served as Associate Director of the Oklahoma Visual Arts Coalition, helping artists around Oklahoma realize their potential through funding, education, and exposure. 
Mary Kennedy is the Chief Executive Officer of Mid-America Arts Alliance (M-AAA), a position she has held since 2002. M-AAA provides cultural experiences and services to an average of more than one million children and adults annually through more than 1,000 programs in over 150 communities. Her 25-year tenure at M-AAA began as Curator of Exhibitions for ExhibitsUSA, its national traveling exhibition program. Subsequently, she was the Director of ExhibitsUSA and the Director of Programs for M-AAA, during which she co-created major M-AAA programs such as HELP (Hands-on Experiential Learning Project), NEH on the Road, and ENGAGE. Prior to her M-AAA tenure, she served as the Assistant Director of the Kansas Arts Commission; research assistant at the Amon Carter Museum of American Art, Fort Worth; Instructor on the History of Photography at Texas Christian University, Fort Worth; and curator for a major private photography collection in Los Angeles. Kennedy is the author of numerous books and publications and she speaks frequently on the arts and arts advocacy. Kennedy received her Bachelor of Arts with honors in art history from the University of Kansas and her Master of Arts with departmental honors in art history and museum studies from the University of Southern California.
Julia Kirt, Executive Director for Oklahomans for the Arts, strives to build support for arts and culture across the state, and advocates for increased public investment. She joined the statewide advocacy organization in 2014. For the previous 15 years, Kirt led the Oklahoma Visual Arts Coalition (OVAC), helping artists around Oklahoma realize their potential through funding, education and exposure. 
Holbrook Lawson was appointed to the Oklahoma Arts Council in 2010. She was elected Vice Chair in 2012 and became Chair in 2014. Lawson is a City Art Commissioner for the City of Tulsa and Chair of the Oklahoma State Art Collection Committee. She has served on the board of the Philbrook Museum of Art in Tulsa since 2000 in various capacities, including President. Lawson holds a Doctor of Curriculum and Instruction from the University of North Texas where she completed a dissertation titled Self-Directed Learning Projects by Older Learners Based in the Arts. In addition to experience as a private art dealer and advisor, Lawson's background includes real estate, resort management, education, and healthcare management.
Nathan Lee is an artist and art activist from Oklahoma City. He is a founding member of Inclusion in Art and is best known for his efforts towards creating a more racially diverse art community in Oklahoma. Lee is also the co-producer of the groundbreaking film "TRANSCEND," which explores the lives and creative process of five African-American artists living and working in Oklahoma. "TRANSCEND" is the first Oklahoma film to focus on the African-American creative class in the state and the first to document artists from the African-American visual arts movement now being experienced in Oklahoma.
Michael Mason is an editor, writer, speaker, and journalist based in Tulsa. His works have appeared in several newspapers and magazines, including Discover, The New York Times, and The Believer. Mason has also appeared as a guest on several national media outlets, including the Lehrer Newshour, CBS News, NPR's Morning Edition and The Diane Rehm Show. Mason's assignments have taken him into the Iraqi war zone, behind Vatican walls, and into the aftermath of the World Trade Center. In 2010, he founded This Land Press, Oklahoma's first New Media company, where he serves as editor.
Morris McCorvey has served as Executive Director of the Westside Community Center in Bartlesville since 2004. He matriculated to Friends University from which he earned his Bachelor of Arts in English. He also took graduate courses at the University of Oklahoma School of Education. McCorvey served as an Oklahoma Arts Council artist-in-schools for 11 years, teaching poetry and theater. He is one of the founding members of the Black Liberated Arts Center in Oklahoma City, where he performed in a number of plays including an award winning one-man show on the life of Paul Robeson.  In 1997, he wrote and directed the Westside Center's Centennial drama, "Miracle at Beck Yard".
Lance McDaniel is Artistic Director of the deadCENTER Film Festival, Oklahoma's largest film festival, and an independent filmmaker who has worked on 16 feature films.
Mandy Messina graduated with a Bachelor of Fine Arts in Sculpture from the University of Cape Town in South Africa in 2009, lived and worked in South Korea as an English teacher for two years, served as a design and marketing intern in China, and more recently as an education intern with the Modern Art Museum of Fort Worth. She joined the Oklahoma Visual Arts Coalition (OVAC) team in 2015 as Operations Manager and Administrator for ASK (Artist Survival Kit) Workshops, and Artist INC Live in Oklahoma City and Tulsa.
Tricia Milford-Hoyt is the Director of Communications at the Philbrook Museum of Art. She received her Bachelor of Arts from Kent State University and her Master of Mass Communication from Louisiana State University where she also served as Director of Marketing. With expertise in higher education, arts, tourism, fashion, and healthcare industries, Milford-Hoyt has worked for or with the Walt Disney Company, Home Shopping Network, Grendene S.A., RèVive skincare, Nature Made vitamins.
Matt Moffett is Co-Founder and Executive Director of the Tulsa Girls Art School Project, a non-profit organization that provides visual arts training to girls living in Tulsa's inner city. He loves serving as a muse, educator, and mentor to young artists. Moffett is an oil painter and describes his unique style as magical realism and fauvism. He specializes in portrait painting that captures the odd, curious, and whimsy in humans and their animals. Collectors include Barry Switzer, the late U.S. President Gerald Ford and First Lady Betty Ford, and private collections in nine foreign countries.
Emily Mortimer serves as the Education Supervisor at the Tulsa Zoo and has. She has a bachelor's degree in Biology from Missouri State University, a master's degree in Curriculum and Leadership from Oklahoma State University and currently finishing coursework for a Ph.D. in Curriculum and STEM from Oklahoma State University.  Mortimer is the committee chair for SENSEstaional Science, an award winning professional development course for kindergarten-6th grade teachers. She works regularly with museums, zoos, aquariums and other partners in the Tulsa and Lawton areas striving to improve STEAM content and pedagogy for teachers in Oklahoma. 
Dr. Benjamin Myers was appointed by Governor Fallin to serve as the 2015-2016 Oklahoma State Poet Laureate. Born and raised in central Oklahoma, Myers is the author of two books of poetry, Lapse Americana (New York Quarterly Books, 2013) and Elegy for Trains (Village Books Press, 2010). His poems have appeared in many prominent journals, including The Yale Review, Nimrod, 32 Poems, Poetry Northwest, The New York Quarterly, and Borderlands. Dr. Myers earned his Ph.D. in English Literature at Washington University in St. Louis, and frequently reviews works of contemporary poetry for World Literature Today, Books and Culture, and other journals. He has been honored with a Tennessee Williams Scholarship from the Sewanee Writers' Conference and with an Oklahoma Book Award for Poetry from the Oklahoma Center for the Book. Dr. Myers is the Crouch-Mathis Professor of Literature at Oklahoma Baptist University. He lives in Chandler with his wife and three children in a house built the year Oklahoma achieved statehood.
Michael Eric Owens is the Community Development Director for the Alliance of Oklahoma City for Economic Development.  Owens is the former Manager of Library Operations at the prestigious Ralph Ellison Library in Oklahoma City. He is also a distinguished scholar, writer, and speaker. Following a successful career in the United States Navy where he achieved Sailor of the Year honors, he attended the University of Wisconsin-Parkside, earning degrees in history and political science and law as well as the Outstanding Graduate Award. He received his Master of Library & Information Science from the University of Wisconsin-Milwaukee. Owens has received countless awards and is a proud member of the National Scholars Honor Society.  As a leader and participant in multiple minority communities throughout the United States, Owens has created, spearheaded, and coordinated community programming that is engaging and unifying. He transitioned to Oklahoma with a proven track record of bringing diverse communities together to provide opportunities for collaboration and cultural and social exchanges. 
Jocelyn Lee Payne is the daughter of Tulsa educators Johnson and Effie Lee. Payne grew up in Tulsa, attended Tulsa Public Schools, and graduated from Booker T. Washington High School before it was a magnet school. Payne's first career in higher education administration included 10 years as Vice President for Administration at Northeastern State University (NSU) in Tahlequah and 10 years as a member of the NSU College of Education faculty. Now in her second career with the John Hope Franklin Center for Reconciliation, Inc., Payne presses forward the Center's vision to transform society's divisions into social harmony.  Payne holds a bachelor's degree from Brandeis University, a master's of science degree from Northeastern State University, and a doctorate degree from Oklahoma State University.
Jason Poudrier is an Iraqi Freedom veteran and purple heart recipient. He is the director of events for Military Experience & the Arts and recently hosted the second national Military Experience & the Arts (MEA2) symposium at Cameron University in Lawton , where he is currently an instructor with the Office of Teaching and Learning. His poems have recently appeared in "World Literature Today" and "Blue Streak." He is currently working on his first novel "Greatest of all Time." He has authored two poetry collections, "Red Fields" (Mongrel Empire Press, 2012) and a chapbook, "In the Rubble at Our Feet" (Rose Rock Press, 2011). In 2013, "Red Fields," was awarded the Eric Hoffer Montaigne Medal, short-listed for the Hoffer Grand Prize, and awarded an honorable mention in the poetry category.
Ryan Red Corn (Osage) is a graphic designer and language advocate from Pawhuska, Oklahoma. He holds a Bachelor of Fine Arts in Visual Communications from the University of Kansas and he is co-founder of the only Native American owned full service advertising agencies in the country, Buffalo Nickel Creative. He has testified before the United States Senate, administered communications for the United Nations World Conference on Indigenous Peoples, and has received a National  Center for American Indian Enterprise Development (NCAIED) 40 under 40 award. Red Corn lives and works on the Osage Reservation where he regularly attends language class and sits on his district's In.lon.shka War Dance Committee. He also holds an elected post on the Pawhuska Indian Village Five Man board.
Barron Ryan's love for music has always been divided. The son of two musicians, he grew up in a house filled with the sounds of everything ranging from Chopin to Glenn Miller to Isaac Hayes.  Barron now applies these myriad interests to create awe-inspiring programs. He performs jazz-infused classical music like that found on his debut album, "Classical with Attitude", and also plays astoundingly virtuosic transcriptions by some of the best jazz pianists ever.  Audiences from the United States, Japan and Israel would agree that if you are looking for music with more heritage and more edge, Barron Ryan will give you a performance that is timeless.
Joan Seay has served on numerous arts related organizations and is currently a member of the Tulsa Arts Commission and the Executive Committees of the Tulsa Symphony and the Arts & Humanities Council of Tulsa.  In the early 1960s, Seay worked at the Library of Congress as a researcher and writer, handling initiatives that resulted in the establishment of the National Endowments for the Arts and Humanities. Seay also served as Acting Director of the Museum School at the Philbrook Museum of Art.  She received the Oklahoma Arts Council Governor's Arts Award for Community Service in 1996.  Seay earned an undergraduate degree from Duke University and a master's degree from the University of Tulsa. As an artist, she works primarily in pastels and colored pencils.
Dan Schiedel is the Executive Director of OETA (Oklahoma Educational Television Authority). With over 28 years in public broadcasting, Scheidel has managed and produced for PBS stations in South Dakota, Missouri, Wyoming, and Oklahoma. He has overseen the production of numerous award winning documentaries such as: The History of Joplin, Lakota Vision, Ozark Voices, Voices of Bartlesville, The Coleman Theatre Beautiful, and Will Rogers & American Politics. He began his career with Public TV in 1987 as a volunteer at South Dakota Public Broadcasting. He rose among the ranks to become the Director of Statewide Productions & Promotions. He left South Dakota in 1995 and moved to Springfield, Missouri where he became the V.P. of Productions, Promotions and Government Relations Liaison for Ozarks Public TV. In 2001, he moved to Riverton, Wyoming and became the General Manager of the Wyoming PBS Network. In  May of 2006, Schiedel moved to Oklahoma and became the newly appointed General Manager of Rogers State University's (RSU) Public television station. After 6 successful years at RSU, Dan moved from Claremore to Oklahoma City where he assumed the role of the Executive Director of the OETA Network. He is a Native of South Dakota, and an alum of the University of South Dakota where he received his Bachelor of Science in Communications and a Master of Arts in Communications. Schiedel is a past president of the Riverton Rotary of Riverton Wyoming and past president of the Claremore Reveille Rotary Club in Claremore. Schiedel is also a Paul Harris Fellow and a member of Club 29 of Oklahoma City.
Amber Sharples is the Executive Director of the Oklahoma Arts Council.  She graduated from the University of Oklahoma with a Bachelor of Arts and a Master of Arts in Art History. She holds a Graduate Certificate in Museum Collections Management and Care from the George Washington University. Sharples joined the Oklahoma Arts Council staff in 2006 as Visual Arts Director after working as Public Affairs and Communications Coordinator at the U.S.-Mexico Foundation for Culture in Mexico City. In 2011, she was named Assistant Director. As Executive Director, Sharples works with the Oklahoma Arts Council board and staff to implement agency goals and objectives and respond to the needs of the state's arts community through financial support, programs, and services. She serves on various boards of agencies, commissions and nonprofits, including: Capitol Preservation Commission; Arts Standards Committee; Friends of the Mansion; Mid-America Arts Alliance; Native American Cultural and Educational Authority; and the Governor's Innovation Index Task Force.
Diane Shen is the Assistant Director of Development at the Philbrook Museum of Art.  She began her career with a bachelor's degree in early childhood education and later transitioned to the non-profit sector. She became involved in a Welfare-to-Work initiative that involved multiple agencies. From volunteer to director, she became an advocate and spokesperson for alternative education options, hands-on training, and job opportunities for individuals that had fallen outside traditional tracks for success. Further opportunities in the non-profit sector included Regional Director with the Center for Non-Profit Management, followed by her tenure at Philbrook where she has been for the last 12 years.
Jerrod Shouse is the President of Shouse and Associates Government Relations Consulting. He has extensive experience working with Oklahoma's elected officials, having spent six years as the personal assistant to Governor Frank Keating. Shouse has served as press secretary for University of Oklahoma President David Boren, where he served as the President's special assistant for university outreach. In 2011, Shouse graduated from Leadership Oklahoma City and was named one of The Journal Record's Oklahoma's Achievers Under 40. Shouse is a member of the Board of Directors for the Oklahoma Arts Institute, Rotary Club of Oklahoma City, and Downtown Club of Oklahoma City.
Ellen Stackable has taught literature and writing at Tulsa School of Arts and Sciences for 15 years. She has always been passionate about social justice and recently, she cofounded Poetic Justice, a poetry class for incarcerated women which has reached over 400 women at the Tulsa jail. More than any other aspect of teaching, she loves seeing the voiceless gain a voice when they write.
Bob Sober is a lifelong resident of Tulsa. He attended Oklahoma State University where he earned a Bachelor of Architecture degree. After graduation, Sober interned for a number of Tulsa architects hoping to gain from the experiences of each. Later, Sober co-founded BSW International, Inc., an architectural and engineering practice that took him throughout the United States, Canada, Mexico and South America. Sober retired as CEO from BSW in 2000 and has devoted his free time to volunteer community service for the City of Tulsa and non-profit art organizations. Sober has served as a member of the Tulsa Arts Commission for the past 10 years. Sober's painting and photography has been exhibited in Tulsa and Oklahoma City since 2009.
Rand Suffolk has been the Director and President of the Philbrook Museum of Art since June 2007. He is responsible for the Museum's administrative, strategic, artistic, and educational direction. Suffolk earned a Bachelor of Arts in English from Connecticut College, a Master of Arts in Higher Education Administration from Columbia University, and a Master of Arts in Art History from Bryn Mawr College. 
Susan Teeters is the Program Director at the Tulsa Glassblowing School, a non-profit school dedicated to exposing the general public, particularly youth, to glass-working and glass art. She has been a fused glass instructor and artist for over 14 years and has presented and sold her works in a variety of art shows and galleries throughout the United States. Teeters is a chemistry instructor at the University of Tulsa, and it is her love of science that led to the development of an art and science outreach program for schools in the Tulsa area. She has developed and implemented their STEAM curriculum for area schools. Teeters is owner of Raven Design Glass and is a native Oklahoman, residing in Sand Springs.
Wendy Thomas is a graduate of the University of Tulsa. She has a master's degree in arts administration from the University of Wisconsin, Madison. Wendy joined Leadership Tulsa as its Executive Director in January 2002 and is formerly the Executive Director of the Arts & Humanities Council of Tulsa. Thomas is currently president of the boards of the Arts & Humanities Council of Tulsa and the National Association of Leadership Programs.  She is immediate Past President of Living Arts and Kendall Whittier Main Street and secretary at 108|Contemporary. Thomas previously served on the boards of Clarehouse, the Association of Fundraising Professionals, Mayfest, The Tulsa Foundation for Architecture, and TulsaNow, and has been an adjunct professor at the University of Tulsa. Thomas received the Women in Communications 2014 Newsmaker Award and was named a Tulsa Business Journal Woman of Distinction in 2011. She has also received a Typros Boomtown Award for her role in mentoring young professionals. 
Ann Thompson became Executive Director of the Oklahoma Humanities Council in 2006. Previously, she held administrative positions in various museums and archives nationwide. Thompson holds a Bachelor of Arts and a Master of Arts. in American History from the University of Illinois, and an Master of Arts in Liberal Studies from the University of Oklahoma with an emphasis on the history of the American Southwest and museum studies.
Paige Tooman began her career in education with her bachelor's degree in early childhood education and her master's degree in curriculum and instruction. In the school system, she was a team leader and spent time working on curriculum and best practices for the education and development of children. She has been with Girl Scouts of Eastern Oklahoma since 2013 running nationally recognized programs, and has sent two robotics teams to the White House during her time as Director of Programs. Tooman also oversees Camp Tallchief, the Eastern Oklahoma Girl Scout resident camp, and volunteers with Crisis Pregnancy Outreach and Tulsa Public Schools. 
Sheri Ishmael-Waldrop has served as the director of Sapulpa Arts since in 2010. As director, she coordinates four annual events, ARTeries, Arts Explore, Rt. 66 Art Show, and Concert on the Corner. She received her Bachelor of Arts in News Editorial in 1993 from Oklahoma State University and has been a photographer, freelance writer, and public relations practitioner for more than 30 years. Ishmael-Waldrop has won numerous awards in Oklahoma and Texas for her art photography and has earned nine Associated Press awards for photojournalism.
DWe Williams is a lifelong storyteller and a member of the Oklahoma Arts Council teaching and performing rosters.  She has been telling stories and teaching in schools, libraries, community settings, churches, and conferences for over 30 years. Williams specializes in using elements of creative drama and theatre to pull the audience into the story and the learning experience.  Williams is also the lead teacher for "High Five" integrated arts team. The team develops integrated arts activities to enhance the learning experiences of people of all ages. 
Beverly Wissen is a lifelong artist from northeast Oklahoma. She earned a Bachelor of Fine Arts in Graphic Design from the University of Oklahoma, a Bachelor of Art in Arts Education from Langston University, and a Master in Art from Tulsa University. She worked for 10 years as a graphic designer.  Wissen has taught art in Tulsa Public Schools, Tulsa Community College and Rogers State College for over 24 years.
Questions?
For more information email us at conference@arts.ok.gov.