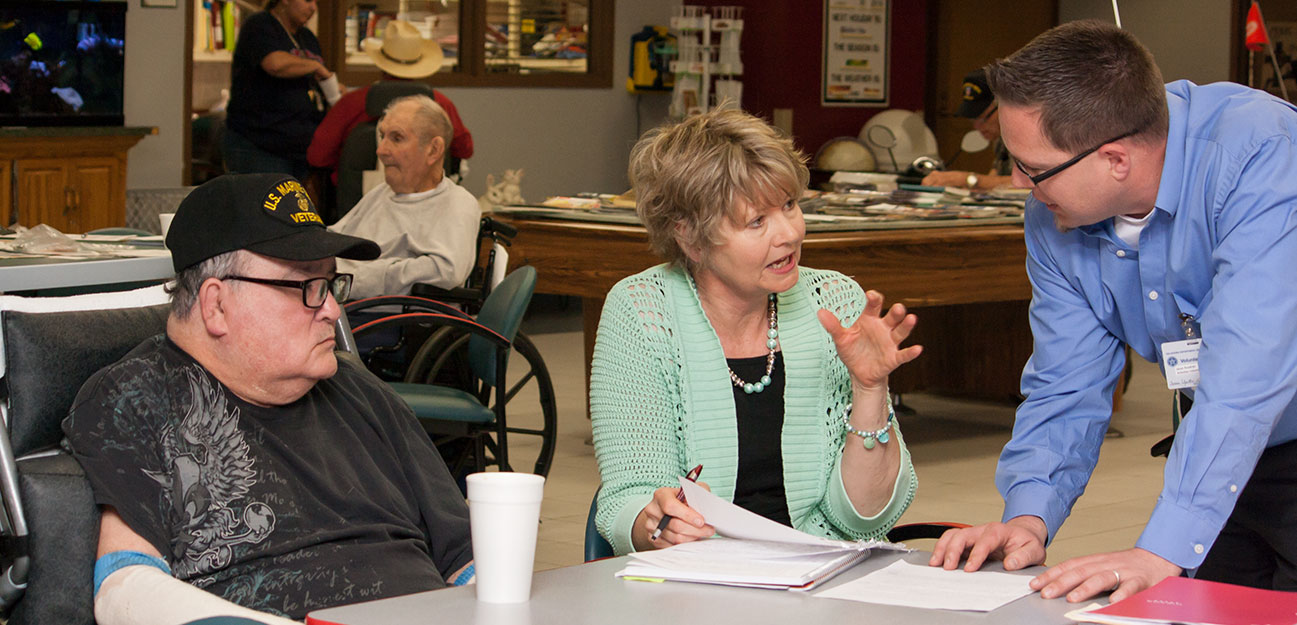 Oklahoma Arts and Military Summit
Monday, October 24, 2016
10:00 a.m. to 5:00 p.m.
Auditorium Room
Stillwater Public Library, 1107 S. Duck Ave.
Presented by the Oklahoma Arts Council, in partnership with the Oklahoma Department of Veterans Affairs, the Oklahoma Arts and Military Summit provides a forum for staff from arts and veterans organizations as well as teaching artists across the state to network and learn how to better serve members of Oklahoma's military community through the arts.
This one-day session will include presentations about the Oklahoma Arts Council's Oklahoma Arts and the Military Initiative and pilot arts program recently held at the Norman Veterans Center. The session will equip participants with basic skills needed to design an arts program that creatively engages the military community.
Upon completion of this training, participants will have a plan that they can implement in their communities, they will gain access to statewide resources, and they will have the opportunity to develop new partnerships.
There is no cost to attend this program, and lunch will be provided. Space is limited and will be available on a first-come, first-served basis. RSVP required by October 10. Please contact Chandra Boyd, Arts Learning in Communities Director, Oklahoma Arts Council, at (405) 521-2023 or Chandra.Boyd@arts.ok.gov to reserve your spot.
Questions?
For more information email us at conference@arts.ok.gov.