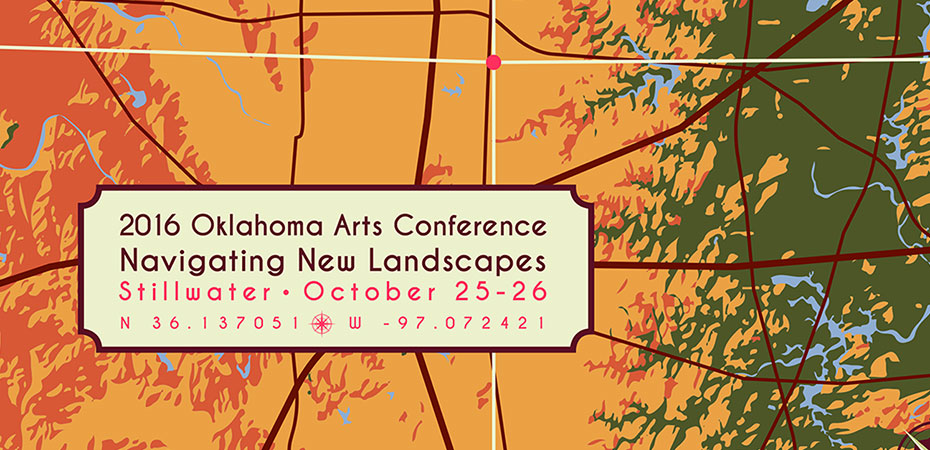 Featured Presenters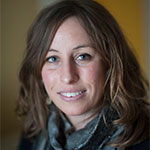 Anna Metcalfe is the Artist Development Coordinator at Springboard for the Arts in St. Paul, Minnesota. Springboard's mission is to cultivate vibrant communities by connecting artists with the resources they need to make a living and a life. Metcalfe graduated from the University of Minnesota in 2009 with a Master of Fine Arts. She currently teaches ceramics at the University of Minnesota, and also conducts professional development workshops for artists through Springboard for the Arts. Interested in the junction of public art and craft, she makes work inspired by water, agriculture, food, and community. As a teaching artist, Metcalfe loves to promote collaboration and interdisciplinary learning environments between the sciences and art-making. She is a recipient of a Jerome Foundation Emerging Artist's Project Grant for Public Art in 2009, a Minnesota State Arts Board Artist Initiative Grant, a Jerome Foundation Study and Travel Grant in 2013, and, most recently, a Fiscal Year 2015 Minnesota State Arts Board Artist Initiative Grant.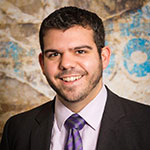 Jeff M. Poulin joined the arts education team as Arts Education Program Manager at Americans for the Arts in 2013. He works to empower local, state, and federal supporters of arts education to become effective advocates to advance policies supportive of equitable access to arts education for all students. In his role at Americans for the Arts, Poulin has trained over 10,000 advocates in all 50 states. He was also been instrumental in the publication of the 2014 National Core Arts Standards, a leader in the creative youth development movement, and a founding board member of the Innovation Collaborative. Before arriving in Washington, D.C., Poulin worked for several nonprofit and commercial organizations in the U.S. and abroad, focusing primarily in production and programming, audience development, research and policy. Notably, he was a chief advisor on the implementation of the first national Arts in Education Charter under the directions of the Ministers of Arts and Education in the Republic of Ireland. Poulin hails from Portland, Maine and holds a Master of Arts in Arts Management and Cultural Policy from University College Dublin and a Bachelor of Science in Entertainment Business from Oklahoma City University.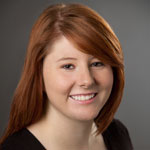 Emily Reed is a Certified Nonprofit Professional by the Nonprofit Leadership Alliance and one of 5600 certified fundraising executives in the entire world. Reed began as the Development Coordinator for Court Appointed Special Advocates of Oklahoma County where she led the organization's fundraising and communications efforts before becoming the Director of Alumni Outreach for the Jeannine Rainbolt College of Education at the University of Oklahoma, her alma mater. In September 2015, she was promoted to Director of Development for the College. Reed serves as vice chair for the Young Nonprofit Professionals Network of Oklahoma City. She was named the Oklahoma Chapter of Association of Fundraising Professionals (AFP'S) first ever Outstanding Young Fundraising Professional in 2014 and now serves on their board as Vice-Chair of Philanthropy. She also teaches social media workshops for the Oklahoma Center for Nonprofits and serves as an "AFPeep," or social media ambassador, for the international Association of Fundraising Professionals. She lives in Norman with her husband Terry and her dog Akira.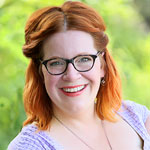 Rachel Reynolds Luster is a folklorist, fiddler, librarian, and community organizer living and working in the Missouri Ozarks. She is the founder of the Oregon County Food Producers and Artisans Co-op, a market and community center integrating arts and agriculture, that has become a national model for rural creative placemaking, and HomeCorps, a program to support rural youth in community building. She is a frequent speaker across the country on the topic of holistic approaches to community development and sustainability. She is a writer, recently publishing an article for the national Journal of Folklore in Education and her work has been featured in local and national media including Mother Earth News and NPR's Morning Edition. Luster is a founding member of Art of the Rural and a board member of the M12 Collective. She is currently pursuing a Ph.D in Heritage Studies from Arkansas State University in Jonesboro, Arkansas.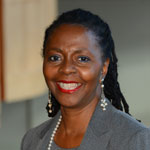 Donna Walker-Kuhne is acknowledged as the nation's foremost expert in audience development by the Arts & Business Council, Walker-Kuhne has devoted her professional career to increasing access to the arts. She is currently Vice President, Community Engagement at New Jersey Performing Arts Center charged with developing and deepening relationships with targeted communities through partnerships, special events and group sales. She was formerly Vice President, Marketing and Communications for New Jersey Performing Arts Center. She is also founder of Walker International Communications Group, a boutique marketing, press and audience development consulting agency. Her team specializes in multicultural marketing, group sales, multicultural press, and promotional events. Walker-Kuhne is also co-founder of Impact Broadway, a social and technology-driven audience development initiative serving 300 African American and Latino students throughout the five boroughs of New York City. She was formerly Director of Marketing and Audience Development for The Public Theater and Director of Marketing for Dance Theatre of Harlem.  She provides consulting services to numerous arts organizations worldwide. Walker-Kuhne is the recipient of numerous awards including the 2016 New Jersey Dance Advocacy Award, 2015 Community Service Award from Women in Media, 2012 Women of Excellence Award from the National Action Network, 2008  25 Most Influential Black Women from The Network Journal and 2009 Brooklyn College Managers for the Arts Salute Award.  She is an adjunct professor at New York University and Bank Street College.   She serves on the board of The Harlem Arts Alliance. She is vice-chair of The Greater Harlem Chamber of Commerce, Arts, Culture and Entertainment Committee, and she is a member of the Broadway League.  Her first book, Invitation to the Party: Building Bridges to Arts, Culture and Community, was published in 2005. 
Conference Presenters and Panelists
Jennifer Allen-Barron serves as Arts Education Director for the Oklahoma Arts Council.  She earned a Bachelor of Fine Arts in painting and a Bachelor of Arts in French from the University of Oklahoma. Prior to joining the Oklahoma Arts Council, Barron served as Executive Director of the Paseo Arts Association and as Community Arts Program Director at the Arts Council OKC. She is a practicing visual artist, working primarily in acrylic paint. Barron works with arts education programs in schools across the state and manages the Oklahoma Teaching Artist Roster.
Susan Owen Atkinson is a city planner specializing in the nexus of urban design, neighborhood planning, and historic preservation. Over the past 25 years, she has worked in public, private, and nonprofit sectors in Kansas, Alabama, and Oklahoma. Her current position as Senior Planner for the City of Oklahoma City combines community planning with connecting people, solving problems, and creating greater social and economic value in urban neighborhoods and commercial districts. She has learned that public art is an effective tool for solving community problems that money and infrastructure can't seem to budge. 
Dr. Brad Benson is Director of Fine Arts for Norman Public Schools. He has presented at state and national education and arts events and served as a guest lecturer at universities.  Benson has co-authored books on teacher leadership and teacher supervision. He has also served on state arts and education boards and as a board member for community arts organizations. Benson is a 2013 recipient of the Governor's Arts Award for Arts Education
Dr. Jennifer Borland is an associate professor of art history at Oklahoma State University and a founding member of the Material Collective (thematerialcollective.org). As a scholar of medieval visual culture, she focuses on issues of corporeality and experience, gender and representation, cross-cultural exchange, medicine, and twentieth-century medievalism. Borland is currently working on a book about the illustrated manuscripts of a late-medieval health guide.
Dylan Bradway currently works as a graphic designer and co-owner of DNA Galleries in Oklahoma City while pursuing his personal and public art career. Throughout his schooling, Bradway built his creative talents in many art related studies that led to his Bachelor of Fine Arts in Graphic Design obtained with honors in 2006. With a drive for supporting emerging artists, he has built a close relationship with his local arts community, and over the past decade has begun to pursue national and international artist connections. His artwork has been shown in various exhibitions throughout the country and has traveled overseas for a solo exhibition in Hannover, Germany. With an urban contemporary style, Bradway's art holds illustrative qualities when rendering subject matter that is dreamlike and representational in nature.
Kelly Burley has more than 20 years of public radio experience, serving as KOSU station director since September 2007.  During that time, KOSU has opened new studios in Oklahoma City's Film Row and Tulsa's Brady Arts District, expanded its news format, and strengthened its commitment to local music through a partnership with The Spy, an Oklahoma City-based online music station. Burley first joined KOSU in 1990, first as a reporter, then news director, and eventually program director. During that time, he won three Edward R. Murrow awards from the Radio Television News Directors Association, the National Journalism Award from the Scripps Howard Foundation, and two national awards from Public Radio News Directors, Inc.
Tara Burnett is the Development Coordinator for the Oklahoma City Philharmonic and the owner of Burnett Flute Studio in Norman, Oklahoma. In 2011, Burnett graduated with two Master of Music degrees in Flute Performance and Music Theory. After graduation, she decided to open up her own flute studio turning it into one of the most successful flute studios in Central Oklahoma. During that same time, Burnett was hired as an Adjunct Professor of Music at Oklahoma City Community College. In January 2016, Burnett was hired Development Coordinator for the Oklahoma City Philharmonic where she assists in the fundraising efforts of the organization with an emphasis in cultivating and building relationships with corporate donors and concert sponsorships. She has been a guest lecturer at several local universities, such as Oklahoma State University and the University of Oklahoma, on how to deal with and overcome the demands of a musician in today's society.
John Cooper is a founding member of the Red Dirt Rangers, the band helped create what is now called "Red Dirt Music," which is an elusive blend of country, rock and roll, blues, bluegrass, and Oklahoma soul. Members of the Oklahoma Arts Council's Performing Artist Roster, the Red Dirt Rangers have performed statewide, nationally, and internationally for 28 years. Cooper has co-hosted KOSU's Red Dirt Radio Hour since 2004, and he currently serves as the station's development specialist. In 2012, he helped establish the Red Dirt Relief Fund, Inc., a nonprofit organization that provides critical assistance for Oklahoma music people in times of need. He currently serves as board president for the Red Dirt Relief Fund, Inc. Cooper holds a bachelor's degree in education from Oklahoma State University.
Miriam E. Costilow is a founding member of Choctaw County Arts Council and has served as Program Director for eight years. She organizes juried art exhibits, a community Christmas program, a performing arts series, a Student Art Extravaganza, and other community arts programs. Costilow has a Bachelor of Arts in piano performance from California Baptist University, a Master of Music in piano pedagogy from Texas A&M University-Commerce. She is a 2012 graduate of the Oklahoma Arts Council's Leadership Arts program.
Ebony Dallas is an award-winning artist, designer, and founder of Afrikanation Artists Organization. Through art, she combines rich and fiery hues with whimsical forms to bring the spirit and energy of her subjects to life. Her artwork primarily addresses social, political, and cultural issues. Dallas received her Bachelor of Arts in Advertising and Art from the University of Central Oklahoma, then went on to work at Carol H. Williams Advertising in Oakland, California as an art director. She earned her Master of Fine Art in Design from California College of the Arts in San Francisco, California. Dallas's artwork was featured on Food Network's Restaurant Impossible as a part of the renovation of Urban Roots in Deep Deuce. She was also a featured artist in the Romare Bearden Centennial Celebration in New York, is a proud graduate of the Oklahoma Arts Council's 2013 Leadership Arts class and ArtistINC, and recently joined the board of directors for OKC Artists for Justice. She previously worked as a Creative Designer for The Oklahoma Media Company and currently teaches African Aesthetics and Art at The University of Oklahoma and Millwood Public Schools.
Peter Dolese has been involved with the Arts Council of Oklahoma City since 1989, and has served as the executive director of the organization since 2006. Dolese works closely with his staff, volunteer chairmen and committees to plan and produce arts events, activities, and programs. He also cultivates sponsorships and coordinates with city officials for licenses and permits. Dolese has served on the Oklahoma Children's Theatre board, City Arts Center board as both member and president, the National Storytelling Association board as both member and vice president, and the deadCENTER Film Festival as board member and president. Currently, he serves as a board member for the Cultural Development Corporation. Dolese has been involved with the arts in Oklahoma City since 1974, when he graduated from the Oklahoma City University School of Music.
Yatika Starr Fields was born in Tulsa, Oklahoma and is of Cherokee, Creek and Osage decent. Drawing from the natural and urban environments in which he has lived, including his native Oklahoma, Seattle, New York, and Los Angeles, Field's work is an energetic and surreal fusion of Native imagery that has both a Pop and graffiti art aesthetic. Swirling swatches of color and symbolic objects float and collide on the canvas to create a non-linear experience in which both time and space exist. Fields attended the Art Institute of Boston. His work can be found in galleries all over the country including BlueRain Contemporary Gallery in Santa Fe, Sam Noble Museum in Norman, The Heard Museum in Phoenix, and the Oklahoma State University Museum of Art.
Chaya Fletcher, a native of Oklahoma City, is a wife, mother, chef, and business owner. She and her husband, Michael, own The Fade Factory in Oklahoma City. Fletcher helped usher in a renaissance of African American art and culture in the historic Deep Deuce area of Oklahoma City by establishing Urban Roots, a restaurant where food and art intersected.  After Urban Roots closed, she maintained her connection to the community though various organizations including Jack & Jill of America, Inc. Fletcher serves as board chair for the OKC Artists for Justice. She currently teaches at Star Spencer High School and continues to serve as an activist for social justice. 
Gayla Foster has more than 20 years of arts administration and arts education experience, Foster has served as Associate Professor of Arts Education at Oklahoma State University, Director of Programs at the Oklahoma Arts Institute, and Director of Arts for the Oklahoma State Department of Education. Having begun her career as a teaching artist, she is accomplished in piano, music direction, and painting.
Grace Franklin is poet, writer, singer, and director from Oklahoma. She is co-founder and current Executive Director of OKC Artists for Justice. The organization was formed to ensure that women of color have an opportunity to receive justice and national attention as they struggle with disproportionate rates of violence and sexual assault. She has written for various publications about race, gender, and equality. Franklin has recently been a guest on TV One's NewsOne Now with Roland Martin, Democracy Now, Al Jazeera, and BBC America.  
Grace Gordon has deep roots in Oklahoma's creative community as an influential figure in the music scene. As co-host of The Oklahoma Rock Show on The Spy and KOSU, Gordon has been afforded many meaningful opportunities to book shows, host events, and nurture musical talent in Oklahoma. Gordon works full-time as Fashion Features Editor for the Middle East's first and largest online lifestyle magazine, Savoir Flair, which is based in Dubai, United Arab Emirates. Gordon is a trained interviewer and has interviewed celebrities such as Madonna, Oscar de la Renta, the Olsen Twins, and Scott Schuman (The Sartorialist). A world traveler with a passion for knowledge, Gordon hopes every day to improve her environment by working as a catalyst for others to achieve excellence in their respective creative fields.
Jackie Harrison is the Oklahoma Art in Public Places intern for the Oklahoma Arts Council. She is currently a senior at the University of Oklahoma and a public relations major with a double minor in enterprise studies and history.
Jonathan W. Hils is an associate professor of sculpture at the University of Oklahoma. He has completed a number of civic, private, and corporate commissions globally, including two recent public art commissions in Oklahoma City. Hils is represented by Walker Fine Art in Denver, Colorado.
Suzanne Hylton is a founding member of the Rivers Edge Arts Society in Sayre, Oklahoma, a nonprofit corporation organized in 2012 to promote the arts in far western Oklahoma.  She is the Director of Gallery@112, a working art gallery and studio established by the Rivers Edge Arts Society to provide a place for local artists to work, exhibit, and sell their work. Gallery@112 is also a venue for music events, community meetings and various art classes. In addition, Hylton volunteers her time to teach art to third through sixth grade students at Sweetwater Elementary School, located 20 miles northwest of Sayre. Hylton is a 2012 graduate of the Oklahoma Arts Council's Leadership Arts program.
Kelsey Karper is an Oklahoma City-based curator, artist, and project manager. As a curator, Karper focuses on projects that build community and create new opportunities for artists. In early 2016 she co-founded Current Studio, an experimental art space in the Classen Ten Penn neighborhood in Oklahoma City. Her curatorial practice is greatly informed by her previous work as Associate Director of the Oklahoma Visual Arts Coalition, an organization devoted to supporting artists statewide. Karper also works as an independent project manager, helping organizations with research and planning. Currently she is managing Arts & Economic Prosperity 5, the economic impact study of nonprofit arts and culture in Oklahoma, led by Oklahomans for the Arts.
Kristopher Kanaly is an artist, designer, photographer, and art director from Oklahoma City. His artwork, which can be described as contemporary pop, includes a mix of abstract geometric patterns with layers of graffiti-inspired and space-themed influences, has been exhibited in various regional galleries and his murals and street art applications can be viewed throughout the United States. In 2015, Kanaly was inducted into the Google Cultural Institute for the Taste of Western. Since 2002, he has been an accomplished designer, having his work featured and published in various magazines, books, and online design publications, as well as winning several design awards mural projects. He currently holds a creative director position at STAPLEGUN.
Robbie Kienzle serves as the Arts & Cultural Affairs Liaison for the City of Oklahoma City. Kienzle coordinates arts and cultural initiatives to further the City's economic, tourism, and community development priorities.  Her post oversees Arts Commission matters and work with all of the departments, trusts, and authorities of the City to implement the 1% for Arts ordinance established by the City Council in 2009. She has more than 25 years of experience connecting arts, architecture and urban redevelopment to support Oklahoma City's growth and development.
Margaret A. Keough joined Mid-America Arts Alliance in 2014 as its director of marketing and communications. With more than 25 years of museum experience, she has served in marketing and communications roles at the Nelson-Atkins Museum of Art and the Kemper Museum of Contemporary Art. She holds degrees in art history and advertising from the University of Kansas, and a Master of Business Administration  from Rockhurst University. She has presented on marketing-related topics at the American Alliance of Museums, Arkansas ArtLinks, ArtistINC, Arts Midwest, and National Arts Marketing Project conferences, among others. Keough previously served as president of the Kansas City Attractions Association.
Julia Kirt is the Executive Director for Oklahomans for the Arts, a nonprofit organization that advocates for arts and culture across Oklahoma. Previously, Kirt led the Oklahoma Visual Arts Coalition, working with artists around the state. She participated in the National Arts Strategies program with Stanford Graduate College of Business and the Leadership Institute by the National Alliance for Media Arts and Culture. Among other community leadership, she serves as a board member for the Downtown Strategic Initiatives, committee member for the Tulsa Artist Fellowship, and executive council member for the Americans for the Arts' State Art Action Network.
Ryan LaCroix joined KOSU's staff as Operations Director and local host of NPR's All Things Considered in 2013 after teaching for four years at ACM@UCO. He has been the co-host of The Oklahoma Rock Show since its inception in 2010. LaCroix is also a contributing editor for Oklahoma Today magazine, the co-author of two books for the Oklahoma Historical Society. LaCroix has served on the Norman Music Alliance Board of Directors since 2003, the governing body of the Norman Music Festival. He holds Bachelor of Arts in Journalism from the University of Oklahoma and lives in Blanchard with his wife Tiya and son Jaxson.
Adam Lanman has worked in the fields of architecture, design, and fine art for the past decade. His studio work blurs lines between disciplines and invents unique architectural propositions through site specific installation, experimental product design, and speculative mixed media works. Lanman has presented work at both American Institute of Architects and American Institute of Graphic Arts Conferences. His art and design have been featured in publications from Art Focus to Contract Magazine, and he has taught at both Cornell University and The University of Oklahoma. Lanman's current projects focus on activism-based public art projects and cross-disciplinary collaborations in product design, dance, and book arts.
Heather Lunsford serves as the Director of Oklahoma Art in Public Places for the Oklahoma Arts Council. Lunsford graduated from the University of the Incarnate Word with a Master of Arts in Administration and Oklahoma State University with a Bachelor of Fine Arts in painting and a Bachelor of Arts in art history. Before joining the Oklahoma Arts Council, Lunsford worked in bilingual education at the San Antonio Museum of Art. She is also a studio watercolorist who has exhibited internationally. As the Director of Art in Public Places, Lunsford manages the state's 1.5% for Public Art Program, facilitating the selection and placement of public art produced in relation to eligible state capital improvement projects.
Lance McDaniel is Artistic Director of the deadCENTER Film Festival, Oklahoma's largest film festival, and an independent filmmaker who has worked on 20 feature films.
Rebecca McLaughlin works for the Oklahoma State Department of Education where she oversees Arts in Education, Gifted Education, and Advanced Placement. She obtained a Bachelor's Degree in Elementary Education and Special Education and then worked as a classroom teacher and gifted education specialist in El Reno Public Schools. During her time there, she earned Master of Arts in reading and in gifted education. McLaughlin has previously served as the Coordinator of Fine Arts and Gifted Education for Moore Public Schools and the Specialist in Gifted Education and Advance Placement for the Oklahoma State Department of Education where she also coordinated the Reading First Initiative. McLaughlin has also worked as a consultant for a textbook company.
Sarah Milligan is the head of the Oklahoma Oral History Research Program at the Oklahoma State University Library. From 2007 to 2014, she served as the administrator of the Kentucky Oral History Commission at the Kentucky Historical Society (KHS). From 2005 to 2007, Milligan worked as a folklife specialist for the Kentucky Folklife Program, an agency of the KHS and Kentucky Arts Council. Her interests lie in documenting and celebrating traditional culture and arts and working with under-represented communities to share their own story. This work involves expertise in the recorded story, archiving and digital preservation and the intersections of digital humanities work. Milligan has a Masters of Arts in Folk Studies from Western Kentucky University and a Bachelor of Arts in German and English from Oklahoma City University.
Brandi Morrow is the office manager at Downtown Oklahoma City, Incorporated (DOKC, Inc.), a non-profit community development and downtown management organization. DOKC, Inc. helps support, program, and revitalize downtown Oklahoma City's districts through clean and safe programs, placemaking, and advocacy. She is responsible for the facilitation of five boards, bookkeeping, permitting for all DOKC events, and coordination of City Services meetings for the City of Oklahoma City. After attending the University of Oklahoma, Morrow was employed as the Calendar and Events Coordinator for a local newspaper. She has volunteered or served on committees for Mesta Festa, Momentum, KOSU, Plaza District Festival, Festival of the Arts, the Oklahoma City Memorial Marathon, and Chocolate Decadence.
Vanessa Morrison is a certified domestic sexual violence response professional with over five years of experience supporting and consulting survivors of violence. She currently serves on the Board of Directors for OKC Artists for Justice. She is active in the community with various initiatives to prevent domestic violence and sexual assault. Morrison is the Operations Manager for the Family Justice Center in Oklahoma City.
Holly Moye is as the Executive Director of the Oklahoma Visual Arts Coalition (OVAC). Serving more than 1,700 visual artists throughout the state annually, OVAC helps them realize their potential. At OVAC, Moye builds all-encompassing programs and opportunities for artists with the goal of creating sustainable careers and artistic achievement in Oklahoma. She also serves on the board of Oklahoma City's Midtown Rotary, focusing on providing volunteer service and grants towards the arts in Oklahoma City. Moye completed a Master of Arts in Art History at Boston University and a Bachelor of Art in Visual Art from the University of Massachusetts.
Benjamin Myers is the 2015-2016 Oklahoma State Poet Laureate and a winner of the Oklahoma Book Award for Poetry. Born and raised in central Oklahoma, Myers is the author of two books of poetry, Lapse Americana (New York Quarterly Books, 2013) and Elegy for Trains (Village Books Press, 2010). His poems may be read in many prominent journals, including The Yale Review, Nimrod, 32 Poems, The Christian Century, Ninth Letter, and Image. He has also contributed prose to World Literature Today, This Land, and Books and Culture. Dr. Myers earned his Ph.D. in English Literature at Washington University in St. Louis and is the Crouch-Mathis Professor of Literature at Oklahoma Baptist University. He lives in Chandler with his wife and three children in a house built the year Oklahoma achieved statehood.
Tiffani Nicole is a native of Oklahoma City. An artist her entire life, she is a painter, writer, and poet. Her work includes researching and practicing ways of healing through artistic expression and journaling. Nicole has an Associate of Graphic Design from the Art Institute of Charlotte and Bachelor of Fine Arts with concentrations in painting and photography and a minor in marketing. She currently serves on the board of directors for OKC Artists for Justice and strives to give back to her community by working towards renewal and activism.
romy owens is an artist and curator living in Oklahoma City. She makes site-specific installations, as well as smaller objects, in reaction to place, community, and transformation. Her artwork is included in private, public, corporate, and museum collections. Her curatorial work attends to a similar focus. In 2016, she co-founded Current Studio with Kelsey Karper. owens was selected as a focus artist for the Oklahoma Visual Arts Coalition's inaugural Concept/OK exhibition in 2012 and for the 2014 iteration of Art 365, for which she also received Mid-America Arts Alliance's Artistic Innovations grant. Most recently, owens completed The Unbearable Absence of Landscapes, a community-building site-specific installation at 108|Contemporary in Tulsa, which involved collaboration with 350+ knitters and seamers.
Dr. Julie Pearson-Little Thunder is a visiting assistant professor with the Oklahoma Oral History Research Program at Oklahoma State University. She serves as the lead interviewer for the Oklahoma Native Artist (ONA) series.  Prior to earning her doctorate, Pearson-Little Thunder worked as a freelance writer, covering the Native American art scene for Southwest Art magazine and Oklahoma Today.  Her recent book, A Life Made with Artists, published by Roadrunner Press, is based in part upon material drawn from the ONA series.
David Peters is the head of the Archives Department at the Oklahoma State University Library.  He is a former Peace Corps volunteer in West Africa and has worked at the OSU Library for over 30 years, having served in the General Reference Department, Map Room, and the Archives. Peters has degrees from Oklahoma State University and the University of Oklahoma and has authored a book about the Oklahoma State University campus.  In addition, he co-authored two additional books and has contributed 45 articles to OSU's STATE magazine. Peters is a recipient of the OSU Distinguished Service Award and he currently serves as president of the Payne County Historical Society and as a board member for the Sheerar Museum of Stillwater. 
Morgan Robinson is an artist from Stillwater, Oklahoma who works primarily with wood and metal. He received his Bachelor of Fine Arts in sculpture from the University of Central Oklahoma where he learned techniques to experiment with furniture as art. After earning his bachelor's degree, he worked as a custom cabinet maker for five years where he learned to refine wood his working skills and techniques. Robinson also traveled to Japan and learned traditional methods of wood working used for centuries. Upon returning to Stillwater, he established a woodworking studio where his focus includes merging eastern philosophies of minimalism and sculptural form into a functional beautiful artistic statement that adds quality to our daily lives.
Kelly Rogers is a visual artist living and working in Oklahoma City. Her academic work in painting informed her subsequent bodies of work in various media, including printmaking, bookbinding, ink and brush drawing, embroidery, and fiber arts. She also works with HeartLine, Inc., a nonprofit call center serving Oklahomans in moments of crisis. She is a certified Compassion Fatigue Educator, and her current studio work, Tales of Woah, is a series of embroidered paintings that explore the impact of trauma and the true grit of human survival.
Liz Roth is an award-winning, nationally and internationally exhibited visual artist. She has been an artist in residence in Alaska, Wyoming, Vermont, Japan, China, and at the Grand Canyon National Park. She has received numerous prestigious painting grants including the Wisconsin Arts Board Individual Artist Fellowship, the national Ludwig Vogelstein Foundation grant for painting, Oklahoma Visual Arts Coalition's Grant 365 and Creative Projects grant. Her works have been acquired by many national and international collections, including the Walker Museum of Art, the Museu del Joguet in Spain, the Museum of Awa Japanese Paper, and the KAIR Contemporary Art Collection. Roth is an Assistant Professor of Painting and Drawing at Oklahoma State University.
Carter Sampson is an Oklahoma singer songwriter who goes by the self-penned title of "Queen of Oklahoma." As a relatable artist, her empowering music appeals to a wide range of folks who are incredibly and admirably loyal to her and her work. She is the founder and director of Oklahoma City's Rock 'n' Roll Camp for Girls, which always partners with nonprofit organizations to empower girls and women through music education. In 2012, she was named a Top 12 Finalist at the 2012 Mountain Stage NewSong Contest, and she performed at Lincoln Center in New York. She also won fourth place in the Telluride Troubadour Contest at the Telluride Bluegrass Festival and was a Top 10 Finalist in the Rocky Mountain Folks Festival's Songwriters Showcase in Lyons, Colorado. This year, her song, "Wild Bird" won first place in the general category of the Chris Austin Songwriting Contest at Merlefest in Wilkesboro, North Carolina.
Jennifer Scanlan is a recent transplant to Oklahoma, having started her position as Curatorial and Exhibitions Director at Oklahoma Contemporary in February of 2016. Previously, she was based in New York, where she worked as an independent curator, and prior to that as Associate Curator at the Museum of Arts and Design. Altogether she has more than 16 years of curatorial experience with an interdisciplinary practice, focusing on contemporary art and design.
Amber Sharples is the Executive Director of the Oklahoma Arts Council. She graduated from the University of Oklahoma with a Bachelor of Arts and a Master of Arts in Art History. She holds a Graduate Certificate in Museum Collections Management and Care from the George Washington University. Sharples joined the Oklahoma Arts Council staff in 2006 as Visual Arts Director after working as Public Affairs and Communications Coordinator at the U.S.-Mexico Foundation for Culture in Mexico City. In 2011, she was named Assistant Director. As Executive Director, Sharples works with the Oklahoma Arts Council board and staff to implement agency goals and objectives and respond to the needs of the state's arts community through financial support, programs, and services.
Louise Siddons is an associate professor of art history at Oklahoma State University, where she teaches courses in American and Native American visual and material culture. She received her Ph.D. from Stanford University in 2005 and worked as a museum curator and professor at various institutions before coming to Oklahoma State University in 2009. From 2010-2013, Siddons was the founding curator and co-director of the Oklahoma State University Museum of Art. Siddons publishes on topics ranging from the eighteenth century to the present, and she remains active as an independent curator. She is currently completing a book about Oklahoma artist J. Jay McVicker and the coastalization of postwar American modernism.
Todd Stein currently serves as Interim Chief Executive Officer of Mid-America Arts Alliance. He joined the organization as Chief Operating Officer in 2013 to ensure the day-to-day implementation of programmatic and administrative organizational goals. Stein's career in the arts field has been diverse and substantial. He brings 20 years of experience in strategic planning, finance, program development, and relationship management to his position. Previously he served for eight years as deputy director and Chief Operating Officer of the Kemper Museum of Contemporary Art in Kansas City. Prior to his tenure at the Kemper Museum, Stein served as director of finance and administration for M-AAA from 1996−2004. He is a board member of the Crossroads Community Association, the Arts Industry Sector Council, and the Advisory Council for the Economic Development Corporation of Kansas City. Stein is a graduate of the University of Kansas.
Rhonda Taylor has been the Fine Arts Coordinator for Oklahoma City Public School District for the past two years. Prior, she taught elementary music in Oklahoma City Public Schools for 11 years and served as an assistant principal for several additional years. The Oklahoma Public School District is the largest in the state and offers a wide variety of visual and performing arts programs, including dance, piano, and guitar.
Susan Teeters is the Program Director at the Tulsa Glassblowing School, a non-profit school dedicated to exposing the general public, particularly youth, to glass-working and glass art. She has been a fused glass instructor and artist for over 14 years and has presented and sold her works in a variety of art shows and galleries throughout the United States. Teeters is a chemistry instructor at the University of Tulsa, and it is her love of science that led to the development of an art and science outreach program for schools in the Tulsa area. She has developed and implemented their STEAM curriculum for area schools. Teeters is owner of Raven Design Glass and is a native Oklahoman, residing in Sand Springs.
Erika Wilhite is artistic director and co-founder of Artist's Laboratory Theatre in Fayetteville, Arkansas.  From immersive site-specific performances to community derived plays, the company is dedicated to expanding audience's role in live theatre. She received her Bachelor of Fine Arts from the University of Central Oklahoma, and her Master of Fine Arts from the University of Central Florida. Wilhite received additional training in physical theatre and devising practices through Double Edge Theatre and Anne Bogart and SITI Company. She also received training in civic practice from Michael Rohd and the Center for Performance and Civic Practice.
Paige Williams has served as the Director of Tourism for the Chickasaw Nation since Oct 2008 and was named Director of Corporate Development in 2016. Her primary responsibilities include corporate development as a means for tourism development for the Chickasaw Nation, which includes 7600 square miles of culture, nature, recreation, entertainment, and the Chickasaw Nation branded Adventure Road. A native Oklahoman, Williams received her bachelor's degree from Oklahoma State University and a master's degree of tourism from George Washington University. 
Questions?
For more information email us at conference@arts.ok.gov.