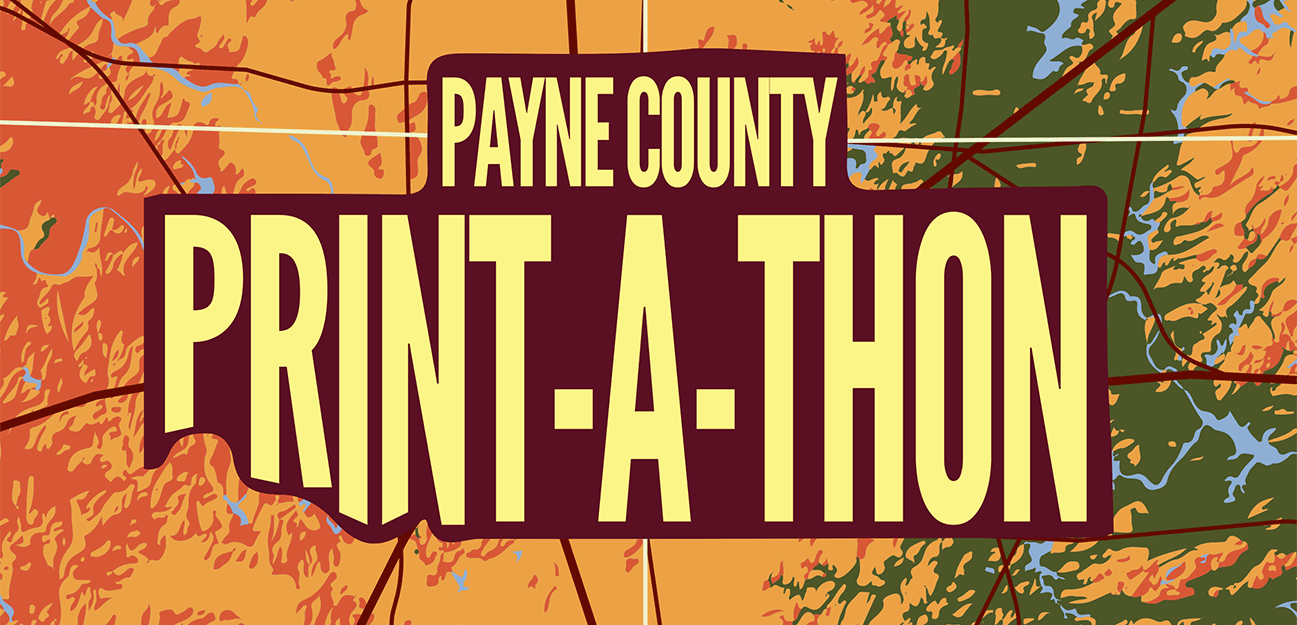 The Payne County Print-A-Thon
Immerse yourself in the art of printmaking and create your own original Oklahoma Arts Conference poster. Led by artist Rob Smith of Cushing's Lachenmeyer Art Center and a team of volunteers, participants will be guided through the printmaking process.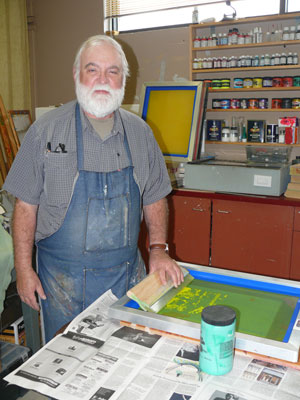 Stop by the printmaking station, which is located in the International Exhibit Hall at the Wes Watkins Center. The Payne County Print-A-Thon is open during the following times:
Tuesday, October 25th
8:30 a.m. to 11:15 a.m.
1:15 p.m. to 3:15 p.m.
Wednesday, October 26th
8:30 a.m. to 11:15 a.m.
1:15 p.m. to 3:15 p.m.
About the artist:
Rob Smith is the Director of the Lachenmeyer Arts Center in Cushing, Oklahoma. He teaches printmaking at the University of Central Oklahoma in Edmond and has been actively involved creating prints in the screen printing process for 30 years. Smith holds a Master of Fine Arts degree from the University of Oklahoma in Norman and a Bachelor of Arts degree from Bethany College in Lindsborg, Kansas. His prints have been exhibited in over 150 juried art shows nationally. Recently, the Springfield Art Museum in Springfield, Missouri purchased several prints for their permanent collection.
Questions?
For more information email us at conference@arts.ok.gov.