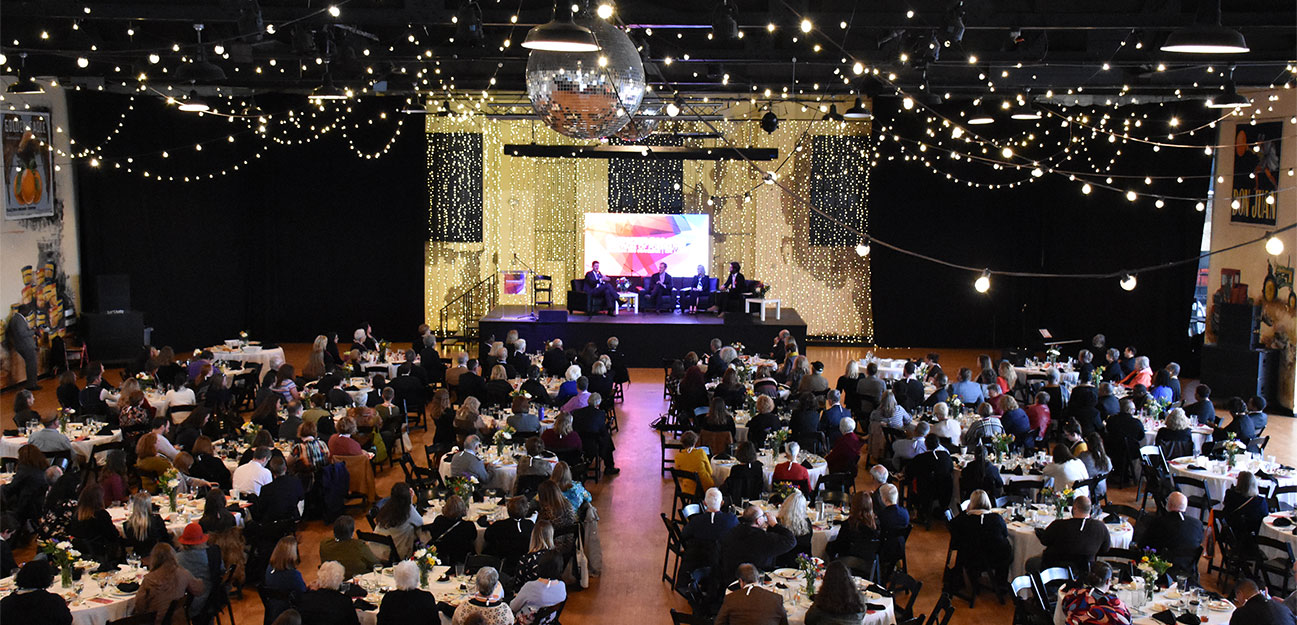 2021 Oklahoma Arts Conference
Embracing the Dawn
Featured Presenters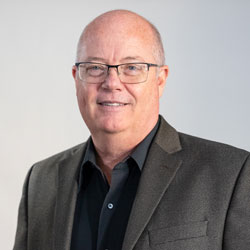 Chan Hellman – Schedule
Dr. Chan M. Hellman joined the University of Oklahoma in 2002 where he is a professor of social work at the Ann & Henry Zarrow School of Social Work and Founding Director of The Hope Research Center. An adjunct professor in the Department of Health Promotion Sciences for the OU College of Public Health, Hellman has written more than 150 scientific publications and has presented at numerous national and international conferences worldwide, including a TEDx program in May 2021. Hellman's research focuses on hope as a psychological strength that helps children and adults overcome trauma and adversity. His interest is in the impact of prevention and intervention services on increasing and sustaining client hope. Through his research, Hellman helped develop the "Hope Centered and Trauma Informed" training program. He also co-authored the award-winning book, "Hope Rising: How the Science of Hope Can Change Your Life." Hellman teaches master's and doctoral level students primarily in the areas of research methods, and statistics. He also directs student research in the areas of hope, well-being, and hope-centered organizations. As a result of his work, Hellman is one of five people invited to present workshops for Jane Goodall's Global Hope Summit in November 2021.
Joe Russell Kreger – Schedule
Joe Russell Kreger from Tonkawa was appointed to serve as the 2021-2022 Oklahoma State Poet Laureate by Oklahoma Governor J. Kevin Stitt in April 2021. A farmer and rancher by trade, Kreger was introduced to poetry at a young age by his father, yet his venture into creative writing didn't begin until he was 56 years old, when he began using poetry to document and express his life experiences. A self-described "cowboy poet," Kreger has published two books on poetry, "Lookin' at Life" and "Still Lookin'," as well as several audio albums of his poetry. His books and albums have set sales records among cowboy poets of his era. Since taking up poetry, Kreger has given over 150 poetry readings and presentations in schools, churches, and agricultural organizations in the region.
Kelli McLoud-Schingen – Schedule
Kelli McLoud-Schingen is Artistic Director of World Stage Theatre Company, Vice President for Diversity, Equity and Inclusion at the University of Tulsa, and President of KMS Intercultural Consulting. She is a global diversity and inclusion specialist as well as a theatrical actor and director. She specializes in storytelling, cultural competence, and healing racism, and has been a facilitator for educational, nonprofit, government, and corporate institutions in the United States and internationally since 1989, deftly fusing her theatre and social justice training. A certified professional mediator, she holds a bachelor's degree in communication with a minor in theatre from Aurora University, and an master's degree in cross-cultural studies from the University of Houston-Clear Lake. McLoud-Schingen also trained with the Center for the Healing of Racism in Houston. Her theatrical training was at Aurora University, Roosevelt University, and a summer semester at the Oxford School of Drama in England. McLoud-Shingen has performed as an amateur and professional actor in England, Chicago, Minneapolis, and Houston. In 2017, she founded the World Stage Theatre Company in Tulsa. The socially engaged theatre is an extension of her global diversity and inclusion work to further cross-cultural understanding, empathy, and compassion.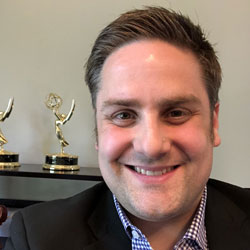 Jachin Merrill – Schedule
Jachin Merrill is an executive coach who works with leaders at high profile organizations worldwide. He has more than two decades of experience leading highly effective teams and coaching individuals at all levels of an organization. Merrill's focus is in personal and professional development, with expertise in team building, emotional intelligence, human motivation, and psychological type. His experience as an Emmy Award-winning broadcast journalist and television news executive gives him a unique perspective when it comes to the art of communication, team building, conflict management, and working through the pressures associated with corporate America. Merrill is a certified Master Practitioner of the Myers Briggs Type Indicator (MBTI), and has been hired to develop and lead seminars in communication, conflict management, team building, and emotional intelligence for corporate and nonprofit leadership teams across the country. As a personal and professional development coach, Merrill works with leaders at some of the world's largest organizations including The Federal Reserve, AT&T, Blackrock, Inc., Capella University, Facebook, LinkedIn, Goodyear, Mars, Inc., and JLL Commercial Real Estate. He also uses his more than two decades of experience in the broadcast industry to coach clients on public speaking, media training, speeches and presentations, and business communication. Merrill is a Professional Certified Coach (PCC) through the International Coaching Federation. He has degrees in leadership and organizational development from the University of Oklahoma and nearly two decades of management experience in the corporate world leading teams at Griffin Communications, NBC News, TEGNA, and Hearst Argyle Television. Merrill currently lives in the Oklahoma City area where he is a regular guest lecturer at the University of Oklahoma's Gaylord College of Journalism and Mass Communication and at the University of Central Oklahoma.
Conference Presenters and Panelists
LiL Mike & FunnyBone – Schedule
Together known as Native American Hip Hop group, "Mike Bone," Lil Mike and Funnybone exploded onto the scene with an unforgettable performance on NBC's America's Got Talent. Born in Oklahoma City, Lil Mike and Funnybone are independent recording artists, dancers, actors, and motivational speakers. The duo was recently featured in the popular FX on Hulu show "Reservation Dogs." Dedicated to entertaining and inspiring, the two have spent years making music and performing at venues of all kinds, from public schools to large arenas. In their diverse experiences, they've shared the stage with big name artists, been featured on television, and played in penitentiaries. The path to success for LiL Mike and FunnyBone has not always been easy, as the two have experienced homelessness, gang violence, and discrimination, yet they maintain a strong faith in God. The duo continues traveling the world, climbing charts, and gaining popularity, all while seeking to make a difference through their positive sound.
Jennifer Allen-Barron – Schedule
Jennifer Allen-Barron serves as the Arts Education Director for the Oklahoma Arts Council. She earned a Bachelor of Fine Arts in Painting and a Bachelor of Arts in French from the University of Oklahoma. Prior to joining the Oklahoma Arts Council, Allen-Barron served as Executive Director of the Paseo Arts Association and as Community Arts Program Director at the Arts Council of Oklahoma City. She is also a practicing visual artist, working primarily in acrylic paint. Allen-Barron works with arts education programs in public schools across the state, as well as overseeing the Council's Teaching Artist Roster.
Sean Barney – Schedule
Timothy "Sean" Barney was appointed director of the Five Civilized Tribes Museum in February 2016. He leads a team that is responsible for building, preserving, displaying, and interpreting the museum's renowned collection of some 25,000 works of Native American art, documents and artifacts. Barney has been instrumental in deepening the museum's longstanding engagement with the local community and for elevating its profile and reputation. Shortly after his arrival at The Five Civilized Tribes Museum, Barney led preparations for the celebration of its 50th year in 2016, and oversaw the conclusion of the $1 million land acquisition and sale that strengthened the museums investment portfolio. In 2016, he developed a comprehensive new strategic plan designed to amplify the impact of the museum's permanent collection, grow and diversify its audience locally, and market to underprivileged patrons. Barney's tenure has seen the acquisition of numerous important works of art by gift as well as purchase, including works by Joan Hill, Acee Blue Eagle, and Jerome Tiger, and has overseen a program of ambitious exhibitions ranging from Miniature Art Shows, Folklore, Legends and Myths, Art Under The Oaks and the Masters Show. In 2017, the museum had achieved both record attendance and record membership. Barney has held positions as a member of the American Society of Training and Development, Muskogee Tourism task force and Green Country Marketing. He has served as board president for the Friends of Honor Heights Park and the Willard Stone Museum.
Michael Baron – Schedule
Michael Baron is the Producing Artistic Director for Lyric Theatre of Oklahoma. He has directed over 95 productions at theaters across the country including the current production of "A Christmas Carol" at Ford's Theatre in Washington, D.C. Baron has taught at American University, Brown University, Holy Cross College, and Rhode Island College. He holds a Bachelor of Arts in Theatre from Wake Forest University, and a Master of Fine Arts in Directing from Trinity Repertory Conservatory. Among his recognitions, Baron was presented with a Community Service Award at the 2016 Oklahoma Governor's Arts Awards. He has earned an award from the Oklahoma City Mayor's Committee on Disabilities Concerns, and, for his ASL-integrated production of "Fiddler on the Roof," he was recognized by the Stage Directors and Choreographers Society as a 2016-2017 Top Ten "Standout Moment." His 2020 outdoor production of Lyric's "A Christmas Carol" at the Harn Homestead was featured in the New York Times and by BBC radio.
Dylan Brodie – Schedule
Dylan Brodie is from Ramona, Oklahoma, which has a population of 500. He began editing films in 2008, slowly making his way from local to national film festivals, which led to work on Food Network productions and feature films for both Magnet Releasing and Blumhouse Productions. He later served as Unit Production Manager (UPM) and Associate Producer on Sterlin Harjo's feature film, "Mekko," and produced the series "Flipping The Heartland" for HGTV. Dylan has worked on shows of all sizes including the STARZ TV series "American Gods," feature films "The Mule" (starring Clint Eastwood), "Stillwater" (starring Matt Damon), and "Borat Subsequent Moviefilm." He has been the UPM on commercials for various companies including 2K Sports, Dish Network, and Warstic baseball bats featuring Jack White. Brodie continues to produce and production manage diverse projects and most recently served as UPM for the Oscar winning A24/Plan B film "Minari." He is Associate Producer on the Disney/FX television series "Reservation Dogs."
Michelle Brown-Burdex – Schedule
Michelle Brown-Burdex is a native of Tulsa where she currently serves as the Program Coordinator for the Greenwood Cultural Center (GCC), a nonprofit organization that preserves African American heritage and promotes positive images of the African American community. As Program Coordinator, she has implemented and managed several award-winning programs such as the Young Entrepreneurs Summer Arts Program, GCC's Performing Arts Program, and the Children's Defense Fund Freedom Schools Program. During her 25-year tenure, Brown-Burdex has contributed to the development of several pictorial exhibits at GCC, as well as several publications, including "A Century of African American Experience, Greenwood: Ruins, Resilience, and Renaissance." She is the tour guide for GCC and has given guided tours to thousands of students, educators, and tourists from around the world. She has a unique ability to educate people about the tragic history of the 1921 Tulsa Race Massacre and the triumphant history of Black Wall Street through storytelling. Brown-Burdex is a member of the Tulsa Mass Graves Historical Narrative Committee, a subgroup of the Public Oversight Committee. She serves as a member of the Board of Directors for A New Way Foundation, Tulsa. In 2020, she was accepted into the Leadership Tulsa Thrive Program and the Oklahoma Arts Council's 2021 Leadership Arts class. A member of the American Folklore Society and the Tulsa Area American Red Cross Sickle Cell Advisory Committee, Brown-Burdex recently founded the Black Wall Street Historical Society and Michelle Brown-Burdex, LLC. She is married to Brock Burdex, is the mother of three children, and has five grandchildren.
Kelly Burns – Schedule
Kelly Burns is Senior Program Officer for Oklahoma Humanities where she has served for 15 years. Burns oversees humanities-based grants, both small and large, from beginning through completion. She enjoys working with both new and seasoned grant writers to ensure successful results.
Heidi Costello – Schedule
Heidi Costello is the Grants and Programs Assistant for the Oklahoma Arts Council. She received her Bachelor of Arts in Arts Entrepreneurship with an emphasis in Dance Performance from the University of Central Oklahoma. She holds a Master of Education in Adult and Higher Education from the University of Oklahoma (OU). Prior to joining the Oklahoma Arts Council, Costello served on the Multicultural Programs and Services team in the OU Office of Student Life. In her position with the Oklahoma Arts Council, Costello supports the agency's grants office and serves as a point of contact for the grant application process. She also provides general agency administrative and programmatic support.
Dr. Hugh Foley – Schedule
Dr. Hugh Foley is a professor of fine arts at Rogers State University in Claremore where he has taught since 1996. Along with a continuous radio and television broadcasting career since 1977, Foley earned a Ph.D. in English from Oklahoma State University in 2000. He holds a Master of Arts and a Bachelor of Arts from New York University. His award-winning video documentaries on American Indian life and music have been shown nationwide on public television, at national conferences, in local presentations, and online. He has lectured widely for public schools, universities, and civic organizations on the use of race-based mascots by public schools. His documentary on that subject, "Savage Country," has been aired nationally and internationally and has received thousands of views online. Foley is the author of the Oklahoma Music Guide on New Forums Press. He has authored articles, essays, book reviews, and encyclopedia entries on subjects relating to the music, film, and American Indian history of Oklahoma. He has lectured widely on the history of Oklahoma music, having presented at Yale University, Washington University, the University of Oklahoma, Tulsa University, Oklahoma State University, and for International Fulbright Scholars through Tulsa Global Alliance. Foley served as scholarly consultant on "This May Be the Last Time," a documentary directed by Sterlin Harjo that appeared at the 2014 Sundance Film Festival prior to worldwide distribution on multiple video platforms. He also served as the state scholar for New Harmonies, a 2013-14 Smithsonian exhibit about American roots music that toured Oklahoma through sponsorship by the Oklahoma Humanities Council. He is a founding board member of the Oklahoma Music Hall of Fame in Muskogee and has served as the chair of the induction selection committee since the organization's inception in 1997. A US Army Veteran (broadcast journalist), Foley is also a volunteer bugler for Bugles Across America, a nationwide organization that provides live buglers of "Taps" for Veterans memorial services. He is currently a consultant for the developing OKPOP museum in Tulsa, which will tell the story of Oklahoma's contribution to world popular culture.
Ron Frantz – Schedule
For the past 40 years, Ron Frantz, a licensed architect, focused on historic preservation, Main Street revitalization, historic neighborhood commercial district stabilization, and wonderful old house restorations. As an ardent volunteer, Frantz has participated with almost 40 different community organizations throughout the years. He currently works at the Christopher C. Gibbs College of Architecture at The University of Oklahoma in Norman. He and his wife, Mary, continue work on their nifty 1968 house in the Camelot Neighborhood in northwest Oklahoma City
Avery Frix – Schedule
Avery Frix was elected to the Oklahoma House of Representatives in 2016. Representing House District 13, which includes areas in Muskogee and McIntosh counties, Frix holds a Bachelor of Business Administration from the University of Oklahoma. He is the founder of Oxford Productions, a video production company, and former Vice President of Frix Construction. Frix is chair of the House Transportation Committee. He also serves on House committees for Banking, Financial Services and Pensions, and Utilities. He additionally serves on House subcommittees for Appropriations and Budget Transportation, and State and Federal Redistricting Northeast Oklahom
Sarah Gile – Schedule
Sarah Gile is the Director of Communications and Ambassador for the Castle of Muskogee. She joined the cast of the Oklahoma Renaissance Festival as an actor in 2010 and has been involved ever since. Her role includes marketing, office management, event coordination, and acting. Gile works closely with Muskogee Tourism Authority and the Muskogee Hotel & Lodging Association.
Shane Hampton – Schedule
Shane Hampton is an urban planner and the director of the University of Oklahoma's Institute for Quality Communities (IQC). His work includes technical assistance, community engagement, and placemaking strategy in dozens of communities, from rural towns to metropolitan cities.
Kaitlyn Hardiman, M.A. – Schedule
Deputy Director for Artio Services, Kaitlyn Hardiman holds Master of Art Leadership and Cultural Management from Colorado State University. She is currently pursuing her PhD in arts administration through University of Kentucky. She has over five years of nonprofit arts administration experience, primarily through the Salvation Army, and has taught arts-based programs for more than eight years. Her background also lies in event planning, fundraising, board governance, marketing, HR development, grant writing, and contract negotiation. In addition to her role at Artio Services, she teaches at Oklahoma City University for their Nonprofit Management master's degree program, and she serves on the board for Race Dance Collective.
Amanda Harmer – Schedule
Amanda Harmer has been an art educator for over 20 years, and she currently serves as the Manager of Family and Access Programs at the Oklahoma City Museum of Art. Since 2011, she has been leading the museum's Healing Arts programs, which allow her to combine her love of gallery teaching and making the museum more accessible. In 2013, she launched the Making Memories program, a free program for seniors with dementia that includes a gallery tour and an art project. In addition, she leads art-making programs for children and teens at SSM Health Behavioral Medicine on a monthly basis. In her time away from the museum, Harmer is a single mom of two teenagers who loves to mountain bike, bake cookies, and then eat those cookies while petting her dog, Hazel.
Lori Hill – Schedule
Lori Hill is the Director of Tourism for Visit Broken Arrow. In this position, Hill focuses on the promotion and marketing of the hospitality, film, leisure, sports, and entertainment services in Broken Arrow. Hill began her career with the City of Broken Arrow in 2005 and continues to develop and implement Broken Arrow's visitor marketing programs, public relations, and advertising, and assisting with city-sponsored special events. Hill is a graduate of Northeastern State University's Hospitality and Tourism Management program.
Jeff Hiller – Schedule
Jeff Hiller is the owner of the Castle of Muskogee. Established in 1995, the Castle provides a dynamic and creative space for entertainers to play. Hiller believes in empowering people to develop a magical realm where anyone may step into, "A Gateway to Another World!" Hiller is very well traveled, and he loves to share some of the incredible tales of his journeys.
Danny Hulsey – Schedule
Based in Tulsa, Oklahoma, Danny Hulsey works locally as a Unit Production Manager, Location Manager, and Associate Producer. Previous credits include "Borat Subsequent Moviefilm" (Amazon Studios), "Minari"(A24), "Ghoster", "The Inspection"(A24), and "Reagan." In addition to film, Hulsey also works in the local music industry as an artist manager, producer, and tour manager.
Jackie Jackson (Narcomey) – Schedule
Jackie Jackson (Narcomey) is a member of the Muscogee Nation, and she resides in Porter, Oklahoma. An active board member of the Koweta Indian Community, she serves on the Muscogee Nation Gaming Operations Authority Board (GOAB) and is a member of the Muskogee Oklahoma Native American
Association (MONAA). She is a member of the Sand Creek Baptist Church, and she has a love for passing on traditional Creek hymns to her children and grandchildren.
Jordyn Jorgenson – Schedule
Jordyn Jorgenson is a Muskogee native who spent nearly a decade building a professional portfolio ranging from real life experiences, event marketing, interior design and project management for the Los Angeles and New York City markets before returning to Muskogee. She currently serves as the Executive Director of the Muskogee Tourism Authority and 2021 Oklahoma Arts Conference community co-chair. Jorgenson is a graduate of Northeastern State University and holds a degree in Media Studies. She is usually described as the literal "brightest" person in the room with the lipstick to match, so look for the highlighter in the room and say, "Hello."
Yousef Kazemi – Schedule
Yousef Kazemi serves as the Outreach & Production Manager for the Oklahoma Film + Music Office (OF+MO), a division of the Oklahoma Department of Commerce. Kazemi began his work with OF+MO as an intern in 2005. While in college, Kazemi remained with the OF+MO internship program for nearly four years. Kazemi accepted a full-time position with OF+MO as the office's administrative assistant upon his graduation from the University of Central Oklahoma with a bachelor's degree in Theatre Arts in 2009. Within two years, Kazemi was promoted to Locations Coordinator for OF+MO where he served in this role for nearly a decade. Now, as Outreach & Production Manager, Kazemi works actively to engage statewide community development in support of the state's film and television industry through OF+MO's Oklahoma Film Friendly Community Program while continuing to provide locations, permitting and logistical support for productions filming on-location in Oklahoma. Additionally, Kazemi has an active role in coordinating OF+MO participation at both national and local events such as the Sundance Film Festival, deadCenter and other related industry events. Outside of his work at OF+MO, Kazemi has written/directed/produced a number of award-winning short film projects including, "Yes, We're Open" and "The Stand-In," which was named the 2019 Best Oklahoma Short Film at the deadCenter Film Festival. Kazemi also serves on the board for Oklahoma City's Rodeo Cinema and actively supports local organizations Free Mom Hugs, Other Options and YesLove OKC.
Sarah Megan Kelley – Schedule
Sarah "Megan" Kelley is Cherokee, Comanche, and Osage from the community of Fort Gibson. She received her Bachelor of Arts in Mass Communications with an emphasis in Broadcast Journalism and a minor in Native American Studies from Northeastern State University (NSU). Upon graduation from NSU, she started working for Muskogee Public Schools as a substitute teacher and, recently, as a cultural performer for Native American Heritage Month. Kelley teaches Native history to children by sharing creation stories from Comanche and Cherokee folklore. She speaks her tribal languages and performs Native dances and Indian Sign Language. Kelley has been the Public Relations Coordinator for Muskogee Oklahoma Native American Association since 2019, when the organization started. She has helped organize the Indigenous Peoples Celebration for the past two years. Recently, she was featured in the Green Country Living Magazine for an article about Native American cooking where she made Osage meat pies, frybread, and red corn hominy, which are traditional Osage foods. Kelley also enjoys gardening and growing a variety of vegetables each year. She is a small business owner as a Mary Kay Independent Beauty Consultant. Recently, she made a documentary film about the creation of Indigenous Peoples Day that premiered at the Indigenous Film Festival at the Roxy Theater. Her goals are to create a podcast for the community that will depict of Native culture, issues and history stories. She also aims to create more documentary stories showcasing cooking and foraging traditional Native foods.
Margaret Keough – Schedule
Margaret A. Keough joined Mid-America Arts Alliance in 2014 as director of marketing and communications. She has nearly 25 years of museum experience at the Nelson-Atkins Museum of Art and the Kemper Museum of Contemporary Art, both in Kansas City. Keough holds undergraduate degrees in art history and in advertising from the University of Kansas, and an Executive MBA from the Helzberg School of Management at Rockhurst University. She has presented on a variety of topics at convenings of the American Alliance of Museums, Americans for the Arts' National Arts Action Summit, National Arts Marketing Project, Oklahomans for the Arts, and Arkansans for the Arts, among others.
Camille Landry – Schedule
Camille Landry believes that art is our most powerful medium of expression, as it informs, heals, uplifts, energizes, challenges, and brings together the people who encounter it. She is a writer, community organizer, and human rights activist who is deeply engaged in the struggle for Black liberation and justice for all people. She speaks, teaches, and writes powerfully about anti-racism work, community empowerment, and global justice issues. Landry is the co-owner of Nappy Roots Books, which features literature by, for, and about the people of the African diaspora. Nappy Roots is a cultural hub, a gathering place for a wide assortment of grassroots organizations, an incubator for progressive programs, a provider of academic, cultural, literary and social programs for children and adults, and a center for literacy and learning in OKC's black community. Landry writes nonfiction, speculative fiction, poetry and, if the theory of a million monkeys with typewriters eventually producing Shakespearian sonnets is true, she will eventually publish The Great American Novel. Landry's book "Neglected Oklahoma," written in collaboration with Oklahoma Policy Institute, illustrates the effects of flawed public policies on the lives of Oklahoma's citizens.
Wotko Long – Schedule
Wotko Long keeps the songs of his ancestors alive through sharing in hard times and in celebration with his Mvskoke people. He was taught the songs by his mother and father, Mulsey and Reverend Dr. Harry Long. His father told him if he learned the songs they would take him places. Long was featured in Sterlin Harjo's documentary, "This May Be The Last Time," which tells the history of the first music of this land. He was in the Oregon Shakespeare Festival in a sold out run of "Between Two Knees" (2019). He will perform in the play in Connecticut in 2022. Long enjoys his current life as a thespian and appeared in "Reservation Dogs," filmed in the Mvskoke Nation capital of Okmulgee.
Jennifer Loren – Schedule
Jennifer Loren is an Emmy-award winning filmmaker and the Director of Cherokee Nation Film Office and Original Content. Evolving from an investigative reporter and producer to a documentarian and host, she has been in the television and film industries since 2001. In 2014, Loren began working for her tribe at Cherokee Nation Businesses where she co-created the highly acclaimed docuseries "Osiyo, Voices of the Cherokee People." For her work on the docuseries and for her investigative journalism, Loren has earned 14 Emmy awards. In 2019, she helped create and roll out the Cherokee Nation Film Office where she now serves as director. A first-of-its kind endeavor by a tribal nation, the mission of the Cherokee Nation Film Office is to increase the presence of Native Americans in every level of the film and television industries while creating opportunities for economic development and jobs in the Cherokee Nation – a 14 county reservation area in northeast Oklahoma. Also in 2019, Loren was named a Woman of the Year, Pinnacle Award winner by the Tulsa Mayor's Commission on the Status of Women and the Tulsa YWCA. That same year, she was appointed by Tulsa Mayor GT Bynum to serve as a commissioner on the Mayor's Commission on the Status of Women. In 2020, she was named a Journal Record Woman of the Year. She also serves the Tulsa community by sitting on several nonprofit boards including the Oklahoma Foundation for Excellence, the Booker T. Washington Foundation for Excellence, the Rogers State University Public Television Advisory Board, among others. Loren is a graduate of the Gaylord College of Journalism at the University of Oklahoma and an active member of the Native American Journalists Association and Society of Environmental Journalists. She is also a film commissioner with the Association of Film Commissioners International.
Amy Love – Schedule
Amy Love is the serving as the Interim Executive Director of the Oklahoma Music Hall of Fame for the second time. She has twin daughters enrolled as freshmen at University of Oklahoma and Oklahoma State University. Love is a graduate of Leadership Oklahoma Class XII.
Becky Lucht – Schedule
Becky Lucht grew up in northern Iowa and is a graduate of Minnesota State University-Mankato with a degree in art education. Having spent most of her career in newspaper marketing and product development, Lucht eventually retired from the Muskogee Phoenix newspaper and has since enthusiastically reconnected with her love of art, working in various media including stone carving, bronze casting, acrylics, ceramics, stained glass, watercolor, pastels, and silversmithing, before her current addiction to scratchboard. She is president of the 90-plus member Muskogee Art Guild, whose mission is to promote art in eastern Oklahoma, and she has served on numerous boards in Muskogee over the years, including her present stint on the Quality-of-Life Committee of the Muskogee Foundation. Lucht is a current class member of the Oklahoma Arts Council's Leadership Arts program. In her efforts to use the arts to enrich her community, she is working with the Depot District to bring murals and an arts festival to the new Depot Green. Additionally, she is an avid horseman and has competed with the North American Trail Ride Conference, a distance riding organization, for the past 20 years. Lucht lives on a small ranch in Cherokee County, Oklahoma, with her husband, horses, dogs, and cats.
Steve Maddox – Schedule
Steve Maddox Employed by the American Quarter Horse Association, Steve Maddox is an AI (artificial intelligence) and App Developer based in El Reno. After attending the University of Oklahoma, he began his career performing molecular analysis of natural gas samples and writing software, the latter of which he particularly enjoyed. This passion for software development led Maddox to be hired by Rainbow Studies International to develop the Rainbow Study Bible for Windows, and in 2001, he moved into the app development industry. With a passion for his hometown community of El Reno and the excitement of increased film production in Oklahoma, Maddox created a five-year business plan for the El Reno TV & Film Commission in collaboration with city leaders. Recently, through the commission's efforts, the city became the first film friendly community to be certified by the Oklahoma Film + Music Office. Maddox has since written a total film-management data system and app to manage and organize filming in EL Reno and provide production companies with an organized and smooth filming experience. Maddox is currently Chairman of the El Reno TV & Film Commission and has provided locations, logistical support for a number of past and present films including "Land of Gold," "The Quest for Tom Sawyer's Gold," and more.
Elizabeth Maughan – Schedule
Elizabeth Maughan is the Director of Fine Arts with the Oklahoma State Department of Education. She led the revision and creation process for the 2020 Oklahoma Academic Fine Arts Standards and is leading the creation process for Fine Arts Curriculum Frameworks. Maughan is past president of the Oklahoma Kodály Educators (OKE) and serves as past National Conference Chair for the Organization of American Kodály Educators (OAKE). She also serves on the Research and Publications Committee and the Envoy Editorial Board Committee for OAKE. In addition, she is a member of the National Association for Music Education (NAfME) and the Oklahoma Alliance for Arts Education (OAAE). Maughan is also Member at Large for the State Education Agency Directors of Arts Education (SEADAE).
Jennifer Maynord – Schedule
Jennifer Maynord is the Founder and Director of Artio Services, a creative artist agency that connects artists and businesses to positively shape communities and company cultures. She has worked with national and Oklahoma-based companies/districts such as the Goodwill Industries, Chesapeake Energy, The Jones Assembly, Western Avenue district, Film Row district, Citizen's Bank, Crowe Dunlevy and Dunlap Codding Law Firms. Maynord holds her master's degree in International Affairs Conflict Management from Seton Hall University (SHU); a SHU graduate certification in Post-Conflict State Reconstruction and Sustainability; and a Diversity, Equity, and Inclusion in the Workplace Certification from the University of Southern Florida. She is an artist with the band Willow Way and lives in Oklahoma City with her husband, Dustin, beautiful 9-year-old daughter, and two quirky pups.
Barbara McAlister – Schedule
Barbara McAlister's career began in summer stock music theater in Dallas Summer Musicals during college. After winning the national Zachary Opera competition, she focused her career singing in German repertory opera. She then moved to New York City where she lived and performed in the city and abroad until 2009 when she partially retired and moved back to her birthplace, Muskogee. McAlister has sung over 45 roles in opera. She is currently instructor of voice for the Cherokee Nation, passing on the Sweetland vocal technique to her students, who are on scholarships from the Cherokee Education Department. McAlister received the prestigious Governors Award at the 2019 Governor's Arts Awards. She is an inductee of the Oklahoma Music Hall of Fame. She has earned a Living Legend Award, a Cherokee Nation Contemporary Achievement Award, and a Daughters of the American Revolution History Award.
Joy McGill – Schedule
Joy McGill serves as the Associate State Director of Community Outreach for AARP Oklahoma. In this role, McGill drives AARP's local presence and outreach to serve Oklahomans age 50+ and enhance their quality of life through the aging process through programming supporting livable communities, fraud prevention, caregiving, food security, and veteran engagement. McGill also facilitates community partnerships and programming and develops and engages AARP volunteer partners and their associated work. Prior to joining AARP in 2016, McGill worked in the media relations industry for 16 years.
Selby Minner – Schedule
Selby Minner is an International Blues Foundation award-winning teaching artist, having earned the Keeping the Blues Alive Award with her husband, D.C. Minner, in 1999. Together, in 1991, the couple founded the longest running blues festival in Oklahoma, the Rentiesville Dusk 'Til Dawn Blues Festival. Since the passing of her husband in 2008, Minner has continued to run the festival. An inductee of the Oklahoma Blues Hall of Fame, Minner was awarded the 2014 Music Legend Award from the International Bare Bones Film Festival. She has performed on stage with blues legends such as Albert Collins, Albert King, Johnny Rawls, and countless others. Whether teaching, performing solo guitar, running the D.C. Minner Rentiesville Museum, or coordinating Sunday jam sessions, Minner has worked tirelessly to develop the music community and serve as an advocate for the blues in Oklahoma.
Charles Moore – Schedule
Pastor Charles Moore is Senior Pastor of First Baptist Church (FBC) Summit and Antioch Baptist Church Tahlequah. Since taking the pulpit in 2008, Moore has led FBC Summit to experience tremendous growth and impact on the lives of parishioners and others in the community. In 2018, after a meeting with members of Antioch Baptist Church Tahlequah, where Moore was consulting in their search for a new pastor, Moore was asked by members to serve in the position. The opportunity allowed Moore to minister to what has become one of the fasting growing churches in Cherokee County. Moore is currently a Christian Ministry Major at Bacone College with a specialization in Pastoral Counseling. He is also currently the President of the Muskogee Christian Minister's Union. His additional service includes Chairman for the State of Oklahoma NAACP Youth and College Division; CEO of THE SEED Center, a 501(c) 3 organization established to provide education services and economic development for the Community of Summit; board member of GDLC, a private institution of higher learning; and guest lecturer and consultant for many churches in the area of new technology techniques in worship. Moore was appointed to the Oklahoma Arts Council in 2017 and he is the Honorary Co-Chair of the 2021 Oklahoma Arts Conference.
Vanessa Morrison – Schedule
Vanessa Morrison is a planner and community development professional who is dedicated to empowering her community. After receiving her master's degree in Regional City Planning with an emphasis in Community and Economic Development, Morrison's professional and academic opportunities have led her to design and lead approaches in addressing inequity challenges and creating solutions for marginalized groups, consult community projects both domestically and internationally, collaborate on initiatives, and activate both spatial and social environments.
Randy Norman – Schedule
Randy Norman is a founding member of the Woody Guthrie Coalition which has presented "Woodyfest" for the past 24 years. Randy has long been a an advocate of community and social improvement. He retired from the Oklahoma Department of Human Services after a distinguished career, and has served on many boards and volunteered for untold community projects. Randy is proud to boast that Woodyfest is one of his most enduring achievements, but he is quick to give credit to the City of Okemah, countless volunteers, the musicians/artist and other stakeholders without whom the success and continued longevity of the festival would not have been possible. By the way, the 25th Annual WoodyFest is July 13-17, 2021 in Okemah. He hopes to see you there!!
Molly O'Connor – Schedule
Molly O'Connor joined the Oklahoma Arts Council in 2006. In her role as Assistant Director, she oversees the Oklahoma Arts Conference and the Leadership Arts program. O'Connor previously worked for the Arts Council of Oklahoma City where she managed the performing artist rosters and directed events such as the WinterTales Storytelling Festival, Opening Night, and Twilight Concerts. She is a multi-disciplinary artist and her work combines creative writing, storytelling, comedy performance, and visual art. O'Connor holds a Bachelor of Fine Arts in 3-D Design from the University of Oklahoma.
Dewayne Pemberton – Schedule
Dewayne Pemberton was elected to the Oklahoma State Senate in 2016. Representing Senate District 9, which includes Muskogee and Cherokee counties, Pemberton is a retired educator who most recently served as principal at Muskogee High School until 2015. His career in education across Oklahoma included stints as a teacher, coach, and administrator at Jay Public Schools, Hilldale Public Schools, and Muskogee Public Schools. Pemberton is Chair of the Senate Appropriations Subcommittee on Education and Vice Chair of the Senate Education Committee. He also serves on Senate committees for Agriculture and Wildlife, Appropriations, and Veterans and Military Affairs.
Dr. Michael Raiber – Schedule
Dr. Michael Raiber is an instrumental music educator at Mustang Central Middle School where he focuses on social emotional learning as part of his daily instruction. He holds a bachelor's degree and master's degree in music education from the University of Tulsa and a Doctorate in Music Education from the University of Oklahoma. Dr. Raiber is also co-author of the popular introduction to music education text, "The Journey from Music Student to Teacher: A Professional Approach."
Lisa Rathje – Schedule
As Executive Director of Local Learning, a national arts service organization for folk arts in education, Lisa Rathje has witnessed the transformative power of bringing a cultural lens to bear on complex challenges. Just as it is for students, so it is for organizations and arts leaders. Engaging traditional arts and community-based artists contributes not only to a deeper understanding of culture and community, but offers pathways to diverse perspectives through community-based aesthetics, connectedness between and among cultural groups, and healing based in creative expression.
ShIron Butterfly Ray – Schedule
ShIron Butterfly Ray is the Executive and Creative Director of the Bare Bones International Film & Music Festival, which is going on it's 24th year. A lifelong film enthusiast, Ray teaches filmmaking at Bacone College, and is a professional "filmpreneuer," producer, director, actor, cinematographer, photographer, special effects makeup artist, and more. Ray graduated from the Oklahoma Arts Council's Leadership Arts Class in 2011. She is also an alumni member of Muskogee Leadership Class XXI, former president of the Muskogee Area Arts Council, a founder of the Legacy Keepers R Us organization, which preserves history, culture, and arts one story at a time. Ray is the community co-chair for the 2021 Oklahoma Arts Conference.
Margie Reese – Schedule
Margie Johnson Reese has a 40-year portfolio as an arts advocate and arts management professional. She received a Bachelor of Arts from Washington State University in Pullman and a Master of Fine Arts in Theater from Trinity University in San Antonio. Reese is an advisor to the International Council of African Museums based in Nairobi, Kenya, and is a Fellow at the Salzburg Global Institute in Salzburg, Austria. She continues to serve as an advisor to the Wichita Falls Alliance for Arts and Culture in Texas, a local arts agency that was seeded and developed under her guidance as the organization's first Executive Director. Her work in the local arts agency arena also includes a six-year tenure as Director of the Office of Cultural Affairs for the City of Dallas and General Manager for the City of Los Angeles Department of Cultural Affairs. She held that position under three mayoral administrations managing grant making, arts education, festival production, cultural facilities and public art staff teams. Reese's expertise as a grant maker was tapped by the Ford Foundation to advance cultural projects in West Africa. Based in Lagos, Nigeria, and serving 14 West African countries, her work centered on cultural policy development and conservation of West Africa's tangible and intangible cultural heritage. Following her three-year service in West Africa, Reese returned to Dallas and took the position of Vice President for Programs at Big Thought. Her time was spent leveraging public and private sector resources to provide arts education experiences for children and their families. She created the Teaching Artists Fellows Initiative at Big Thought, training a cohort of master artist to guide creative learning experiences for children in out of school environments. Reese continues to contribute to the arts administration field as a consultant to local arts agencies and municipalities, helping them develop inclusive arts policies that respond to contemporary community goals. Recent clients include The Houston Arts Alliance, The Greater Baton Rouge Area Arts Council, One Columbia (South Carolina), Mid-America Arts Alliance, and Americans for the Arts. She often serves as the keynote speaker at arts conferences around the globe and is an adjunct professor at Goucher College in their graduate school of arts administration. She currently resides in Atlanta.
Christina Ryan – Schedule
Christina Ryan plays Queen Elizabeth at the Oklahoma Renaissance Festival at the Castle of Muskogee. When not wearing a crown she is the costume coordinator, language and humanities instructor, and general history enthusiast. Performing in various roles at the Oklahoma Renaissance Festival since 1997, Ryan is a talented seamstress, stage combat choreographer, and dancer. She brings enthusiasm to all aspects of creating the show that is the Oklahoma Renaissance Festival.
Don Ryan – Schedule
Don Ryan is the Entertainment Director for the Oklahoma Renaissance Festival for the Castle of Muskogee. He will be celebrating his 18th year in this capacity while enjoying his long tenure as an inaugural year performer 27 years ago. Ryan works in the manufacturing industry as the Director of Quality and Continuous Improvement. This unique perspective has permeated the direction and growth of the festival and has been foundational to the success of the cast and his leadership team.
Shawn Michael Schaefer – Schedule
Shawn Michael Schaefer AIA, AICP, is a member of the faculty of the Christopher C. Gibbs College of Architecture at the University of Oklahoma where he has led the Urban Design Studio and the Master of Urban Design program for the last 20 years. The studio's vision is to create a community of urban design professionals that speak a common language to serve Oklahoma and city dwellers everywhere. Schaefer is also a practicing architect and city planner with over 30 years of experience. His expertise includes urban design, campus planning for colleges and universities, student life projects, and healthcare architecture.
Amber Sharples – Schedule
Amber Sharples has served as executive director of the Oklahoma Arts Council since 2013. As the agency's CEO, Sharples is responsible for the development and administration of the policies, programs and procedures of the state agency for the arts. Sharples' career at the Council began in 2006, when she joined the agency as visual arts director and collections manager for the Capitol artwork. She has managed other areas of the agency such as her role as assistant director, where she spearheaded the agency's strategic planning process, managed staff evaluations, and developed agency policies and procedures. Prior to working for the Council, she served as the Communications and Public Affairs Coordinator at the U.S.-Mexico Foundation for Culture in Mexico City. She has served on numerous boards both in Oklahoma and nationally, including Mid-America Arts Alliance in Kansas City, and the National Assembly of State Arts Agencies in Washington, D.C. Sharples holds a Master of Arts in Art History from the University of Oklahoma and a graduate certificate in museum collections management and care from The George Washington University.
Jerrod Shouse – Schedule
Jerrod Shouse is the president of Shouse Consulting, an Oklahoma City-based government relations firm. Shouse previously served on the staff of Governor Frank Keating, and later was the university press secretary at the University of Oklahoma. He has been an active volunteer with several civic and nonprofit organizations, including the Rotary Club of Oklahoma City, the Oklahoma City Philharmonic, the Oklahoma Arts Institute Foundation, the Urban League of Greater Oklahoma City, and Leadership Oklahoma City.
Jeanette Stanton – Schedule
Jeanette Stanton has served as Deputy Director of the Oklahoma Film + Music Office (OF+MO) since 2014. A graduate of University of Oklahoma, Stanton brings a strong background in management, marketing, business development, and public administration to the team, and assists leadership in the administration of the state's film incentive program and operations. In addition to her work at OF+MO, Stanton has enjoyed previously volunteering with leadership and professional development groups such as Junior League, Allied Arts, and deadCenter Film Festival.
Wren Stratton – Schedule
Wren Stratton was born and raised in Muskogee where he has served in numerous leadership positions. She is a former member of the Muskogee City Council and served as Mayor from 2002-2008. She is a founding member of the Muskogee Area Arts Council and currently serves as treasurer for the Muskogee Art Guild. Stratton is also the chairperson of the City of Muskogee Foundation and the Depot District Committee.
Scott Stulen – Schedule
Scott Stulen is the CEO and President of Philbrook Museum of Art in Tulsa. Stulen is the former Curator of Audience Experiences and Performance at the Indianapolis Museum of Art (IMA), now Newfields, Project Director of mnartists.org at the Walker Art Center, and Associate Curator at the Rochester Art Center. He is also a practicing visual artist, curator, writer, and DJ. Stulen has an Master of Fine Arts in Painting and Drawing from the University of Minnesota and a Bachelor of Fine Arts in Sculpture from the University of Wisconsin-Eau Claire. At the Walker, Stulen co-curated and developed the Open Field project, reframing the museum as a public park, town square, and platform for experimentation, including the first Internet Cat Video Festival. At the IMA, he created the first Audience Experience and Performance curatorial department in the country, launched the ARTx program, commissioned new performances and site-specific installations, and launched new earned-income initiatives to welcome diverse audiences. Now at Philbrook, Stulen is guiding the museum to become a recognized national model of sustainability, relevance, and community impact. He facilitated the creation of a new 18 million dollar fund to diversify the museum's collection, added dozens of new programs and amenities to welcome new audiences, and created a new mission and strategic plan. During the pandemic, Philbrook hosted over 400 online programs, transformed the gardens into a community backyard, planted a 30,000 square foot "Victory Garden," produced nearly three tons of food for the local food bank and leveraged the museum shop to support local artists. In March, Philbrook opened an extensive series of exhibitions and reinstallation of the permanent collection addressing issues of race and violence in the United States in conjunction with the Tulsa Race Massacre centennial.
Jennifer Thurman – Schedule
Jennifer Thurman joined Communities Foundation of Oklahoma (CFO) in late 2020 as Director of Philanthropic Services. Thurman spent several years in nonprofit management and fundraising in the arts, housing and social services. She holds a master's degree in public policy and nonprofit management from Harvard University and a bachelor's degree from Wellesley College. She is a graduate of Leadership Oklahoma City's class XXIV. Thurman is a third generation Oklahoman, and she is a citizen of the Cherokee Nation.
Thomas Tran – Schedule
Thomas Tran is on a mission to promote access to arts and cultural opportunities for all Oklahomans. As Grants Director for the Oklahoma Arts Council, he manages the agency's grant programs and awards, working with organizations across the state as they foster rich learning experiences and build stronger communities through the arts. Prior to his service with the State of Oklahoma, Tran worked for the Pioneer Library System and also served as the Director of Stillwater Arts Outreach. He is active with numerous community organizations and serves as a board member for Oklahoma Chamber Symphony and Floot Fire Inc. He spends most of his spare time running in circles with his dog, eating pasta, and seeking good ghost stories.
Eddie Walker – Schedule
Eddie Walker became executive director of Oklahoma Contemporary in April 2019. Using expertise gained in 30 years at the Oklahoma City Philharmonic Orchestra, Walker guided Oklahoma Contemporary to its new location, a $30 million campus in downtown Oklahoma City. At Oklahoma Contemporary he is responsible for the areas of communications, finance, fundraising and operations, all in support of the organization's mission and artistic vision. Accomplishments at the philharmonic included planning and executing a $9 million endowment campaign and the revitalization of the orchestra's education programs. His tenure as executive director boasted 20 consecutive seasons with a budget surplus. Walker has a Bachelor of Music in piano pedagogy from the University of Oklahoma. In 2019, he was recognized with the OU Regents' Alumni Award. He has served as adjunct faculty at the Ann Lacy School of Dance and Arts Management at OCU, is a member of Rotary Club 29, and serves on the boards of Automobile Alley and Leadership OKC Alumni Association.
Jarica Walsh – Schedule
Jarica Walsh serves as the Director of Art in Public Places for the Oklahoma Arts Council She is a graduate of the University of Oklahoma, having received her Bachelor of Fine Arts in Media Arts with an emphasis in Filmmaking. Prior to joining the Oklahoma Arts Council, she served as Associate Director of the Oklahoma Visual Arts Coalition. In her role with the Oklahoma Arts Council, she oversees the State's percent for art program working with agencies statewide to invest in artwork to enhance their spaces. She also leads the Oklahoma Public Art Network, providing connection and education opportunities to the public art sector. Walsh is an active visual artist working primarily in ceramics and maintains a studio in the Paseo Arts District. Walsh was born in Pawhuska and is a member of the Osage Nation.
Coni Wetz – Schedule
Coni Wetz has been the Executive Director of Muskogee Little Theatre (MLT) for 21 years. During her time at MLT, she has had a lead role in completing a successful capital campaign for the construction of a new, state-of-the-art performing arts center. Construction of the new MLT was completed in 2016. Wetz is very active in her community and has served on many city and community boards. She currently serves on the Depot District and Depot Green committees as they continue to grow and develop this downtown cultural hub in Muskogee.
Adam White – Schedule
Adam White is a born and raised Oklahoman. The son of small-town teachers, White graduated from Oklahoma State University, focusing on political science, emergency management, and history. White married his college sweetheart, Amanda, and they have three daughters, with one on the way. He served for a decade in the military with several years as an Army special operations officer. White owns a regenerative cattle ranch, founded a grassroots advocacy organization, is working through a master's degree in organizational psychology, and currently works as the City Manager for Eufaula.
Erika Wilhite – Schedule
Erika Wilhite has over 20 years' experience producing arts programs in community settings. She recently joined the Oklahoma Arts Council and serves as the Arts Learning in Communities Director. She received her Master of Fine Arts in Theatre from the University of Central Florida and Bachelor of Fine Arts in Theatre from University of Central Oklahoma. In 2010, Wilhite founded Artist's Laboratory Theatre, a social practice, community-based theater organization in Fayetteville, Arkansas. She is a practicing performance artist, writer, and theater director. Wilhite applies her passion and experience at the Oklahoma Arts Council in the role of Arts Learning in Community Director, through which she oversees the Oklahoma Arts and the Military Initiative and the new Creative Aging Initiative.
Mark Wilkerson – Schedule
Mark Wilkerson obtained his degree in Horticulture and Landscape Architecture from Oklahoma State University, became a state Certified Landscape Architect, and in 1996 became a Certified Park and Recreation Professional. He began his career with the City of Muskogee in 1988 as Director of Parks and Recreation. Wilkerson served the Oklahoma Recreation and Parks Society as past president and has served as chair of the Oklahoma Urban and Community Forestry Council. He is a graduate of Leadership Muskogee Class I, Leadership Oklahoma Class IX, and Oklahoma Kids Count Leader Class VIII. Under Wilkerson's leadership, the Muskogee Parks and Recreation Department has earned numerous state and national recognitions.
DWe Williams – Schedule
DWe Williams is a lifelong storyteller and producing director of Rhythmically Speaking—an Oklahoma City theater company that combines storytelling, drama, songs, rhythm, and audience participation in its educational programming for youth and families. She serves in the same role for Ebony Voices—a storytelling group that through song and story deals with a wide array of issues and themes related to the perspectives of women. A longtime member of the Oklahoma Arts Council's teaching and performing rosters, Williams has performed and presented programming in schools, libraries, community settings, churches, and conferences. Notable Ebony Voices productions in which Williams has been involved include "Hannah Atkins," "Nothing But Mercy: A Private Room Please," "Clara Luper," "Kathey Williams," Pride on the Eastside," and "Queens of Education."
Receive updates about the Oklahoma Arts Conference.
Questions?
For more information contact our Assistant Director.